Description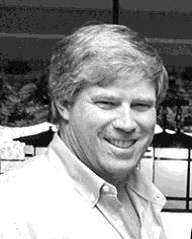 The Spring Investor Education Workshop presented by the KC Area Chapter of BetterInvesting will be held at KU Edwards Campus in Overland Park on April 27 from 8:30 AM to 2:30 PM. Craig Braemer is the featured speaker and is a BetterInvesting Director in the San Francisco Bay Area Chapter. Craig has been investing for about 40 years and while recently retired, he still works in the financial services industry and has several designations like the Chartered Financial Analyst (CFA) and the Certified Financial Planning designation (CFP®). His primary interest outside of investing includes going to SF Giants baseball games, Disneyland, family trips and playing soccer.
Presentation Topics:
• Improve Your Investing by Looking for Small Stocks
Finding small and medium sized companies is one of the biggest challenges an investor faces. The discussion will review two processes. First, using BetterInvesting Screening Tools in the SSG Plus Online Tools and then second, leveraging the professional investor (Mutual Funds) who spends their life looking for the next great idea. A process that allows you to track professional trades on a regular basis will be shown.
• Improving SSG Success with Moats, SWOT and 5 Forces
This is a class that helps investors think beyond just the SSG by looking for quality companies and thinking about the forces that help maintain and improve Section 2 of the SSG. The internet will be used to find supporting information of these concepts.
• Finding Quality Stocks by Evaluating Management
Discuss why stock quality is important, from why Warren Buffett thinks quality is very important to BetterInvesting's belief that focusing on quality is a good way to invest over time. Section 2 of the SSG is so important to help identify quality management.
• Retirement Planning for All Ages
This class will present ideas for retirement planning over the years and steps to consider as retirement gets closer. Topics will include asset allocation from the time you start work, reviewing it each decade until approaching your retirement date. Discuss why the asset allocation can change over time and when it should change. Consider your current retirement plan and time horizon in retirement.
Refreshments and a box lunch will be provided. During the workshop participants will have an opportunity to discuss stocks of interest for a rapid fire look at an SSG and receive commentary from BI directors and Craig. Door prizes will be awarded throughout the session.
Walk in price: $45.00