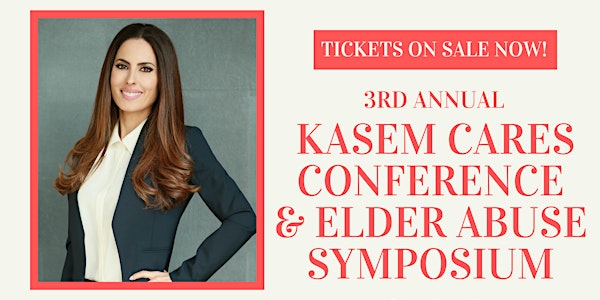 2019 Kasem Cares Conference and Elder Abuse Symposium with CDAA
Location
Hyatt Regency Orange County, Garden Grove, CA, USA
11999 Harbor Boulevard in Garden Grove
Garden Grove, CA 92840
Description
Join us for the Kasem Cares 3rd Annual Conference together with California District Attorneys Association!
---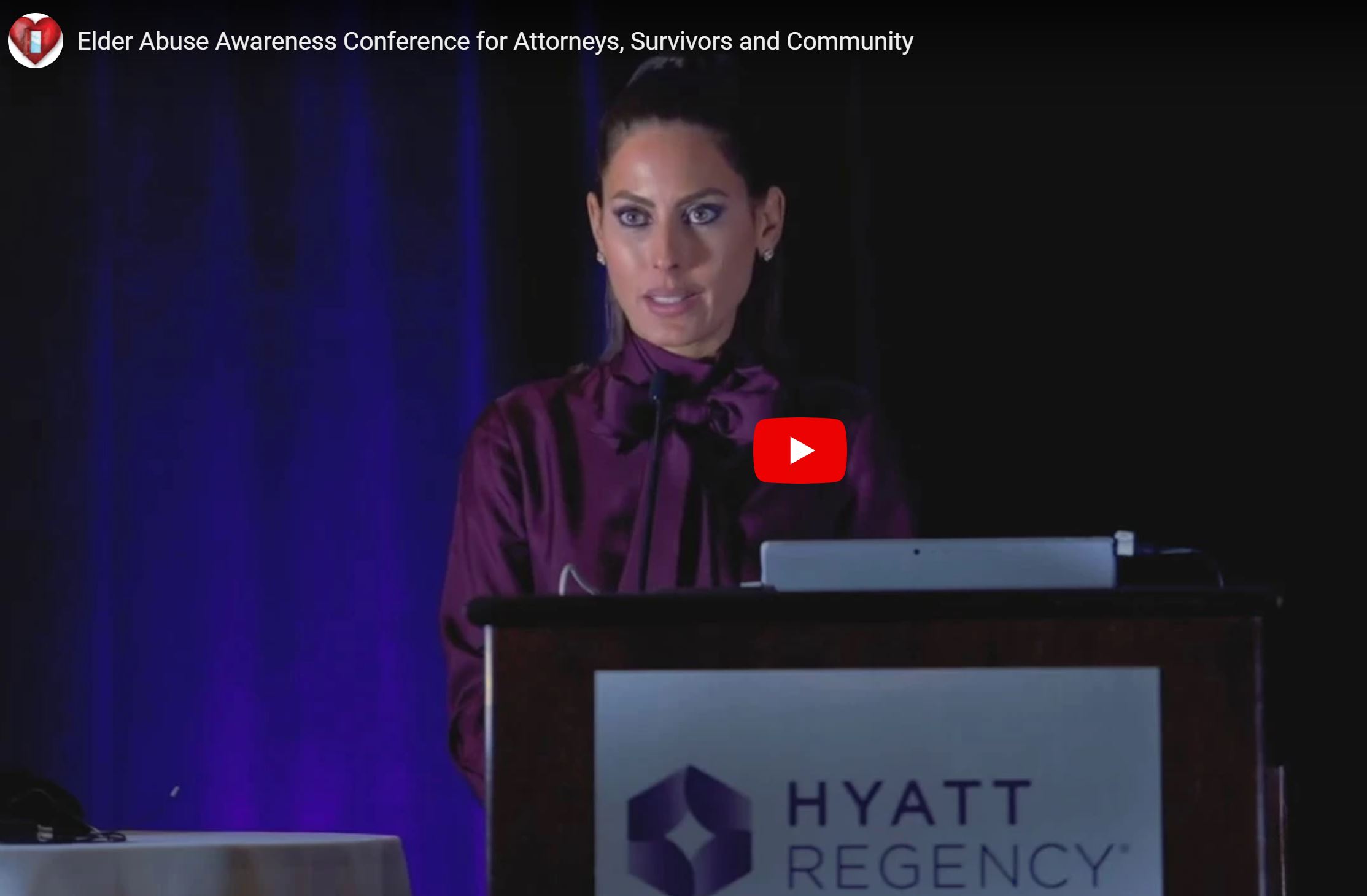 This event will be held in Orange County, California April 15-16, 2019. Attendees from across the nation and abroad attend the conference to learn, network and participate in this conference covering issues of aging, elder abuse awareness, education and prevention and quality of life for older adults. The conference features informative educational programs, meaningful exhibits and stimulating speakers - a collaborative effort among community-based service providers, caring individuals, and area agencies on aging. The founder of Kasem Cares, an advocate against elder abuse, Kerri Kasem, will also be presenting at this educational conference.
This conference is designed for individuals interested in learning more about the challenges that exist within today's elder community. Whether you are an advocate or victim, you can benefit from the issues faced in elder abuse and dependent abuse. You will get answers, resources and support if you or your loved one are facing issues in elder or dependent abuse.
WHAT YOU WILL LEARN and who you will meet at our two day conference:
This year's conference will take place in Orange County, California in partnership with CDAA. The educational goal is to offer professionals and practitioners the opportunity to enhance their knowledge, exchange information on best practices, and learn about the latest research and trends.
TOPICS
MONDAY - DAY ONE:
2:00 pm | Check in at registration table

3:00 pm - 4:50pm |Screening of the film "The Guardians," followed by Q&A with Kerri Kasem moderator, Julie Belshe, Rick Black, Glenda Brooks and Terry Williams

5:30 pm - 7:30pm | Kasem Cares Networking Reception with a special performance by world famous mentalist Larry Soffer
TUESDAY - DAY TWO:
7:45 am | Check in at registration table

8:30 am to 10:00 am | Estate Trafficking in the Probate Environment. Rick Black, Executive Director, Center for Estate Administration Reform. Panel: Terri Black, Kathy Wright Brawn, Travis Campbell and Kelly Rooney, Angelique Fawcett

10:15 am to 11:15 am | Advance Care Planning: Honoring Your Loved Ones' Wishes As They Age. Carlo Reyes

11:15 to 12:15 am | New Revelations in the Casey Kasem Case! Julie Kasem with Kerri Kasem - Introduction Kathy Wright Brawn, Moderator Naz Barouti

12:15 pm to 1:15 pm | Lunch.

1:15 pm to 2:30 pm | Life Planning: Developing A 360° Retirement Plan to Avoid Elder Abuse. Rajiv Nagaich, Attorney and Counselor-at-Law, Life Point Law

2:30 pm to 2:45 pm | Break.

2:45 pm to 4:00 pm | Lessons from the Front lines of the Elder Fraud War. Mark Mermelstein, Partner, White Collar and Corporate Investigations • Orrick, Herrington & Sutcliffe

4:00 pm to 5:00 pm | A Moment of Inspiration and Motivation. Tim Storey, Acclaimed Author, Speaker and Life Coach
Five (5) MCLE credits will be offered to attorneys for legal sessions.
Kasem Cares Network Reception with special performance by world-renowned mentalist Larry Soffer
Additional Details:
Sponsorship on a first come first serve basis. VIP Sponsorship deadline February 15, 2019. All Sponsorship artwork due by February 20, 2019. Sponsorship opportunities available. Email event organizer today!
For information on Corporate Sponsorships including In Kind Contributions please contact kerri@kasemcares.org
*Speaking criteria and deadlines apply, please visit our website for more information."
Make checks payable to Kasem Cares. Kasem Cares is a 501(c)(3) non-profit organization, and donations are tax deductible. For your reference our tax identification number is 47-3610518. Please contact your tax professional for additional details. Information by Kasem Cares Inc 501(c) (3)
LOCATION:
The Hyatt Regency Orange County is located at 11999 Harbor Boulevard in Garden Grove (within walking distance to the Anaheim Resort area).