Description
The 8th Annual Greek Kingdom returns to the city of Kanas City Missouri. July 15-21 KCGP will be hosting a full week of events from Community Service to Dance Competition to the BIGGEST Greek Picnic in the Midwestern region.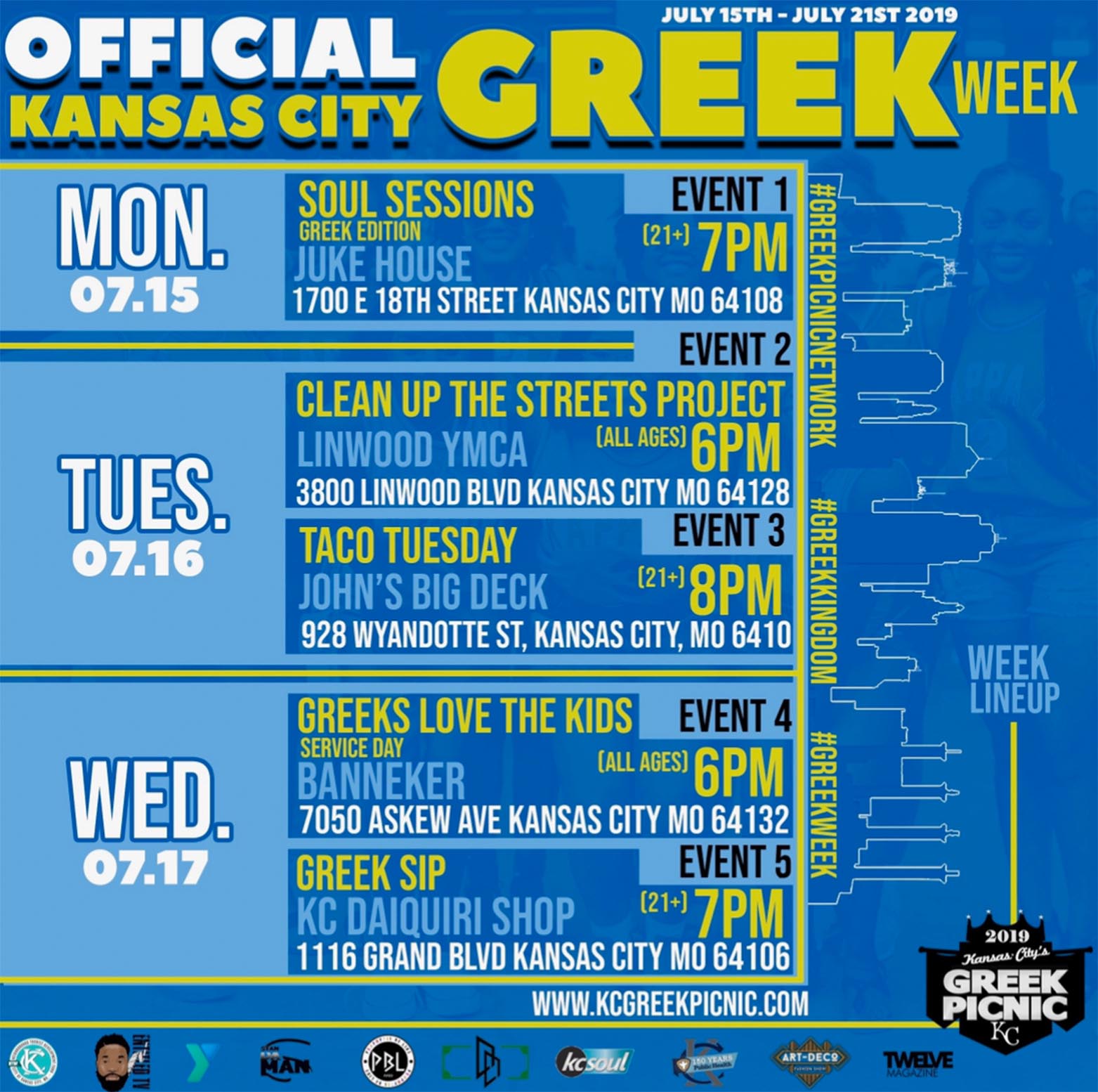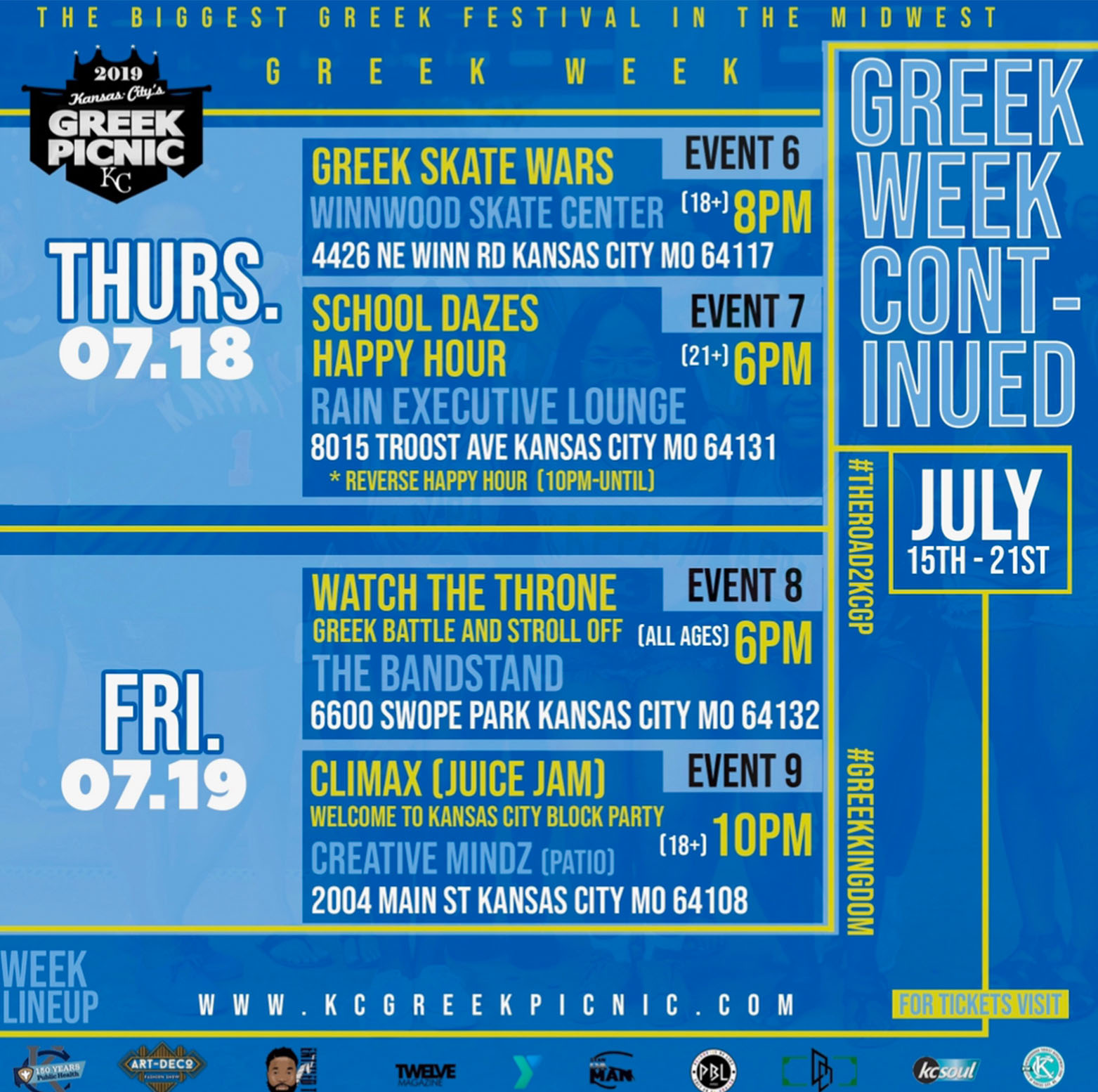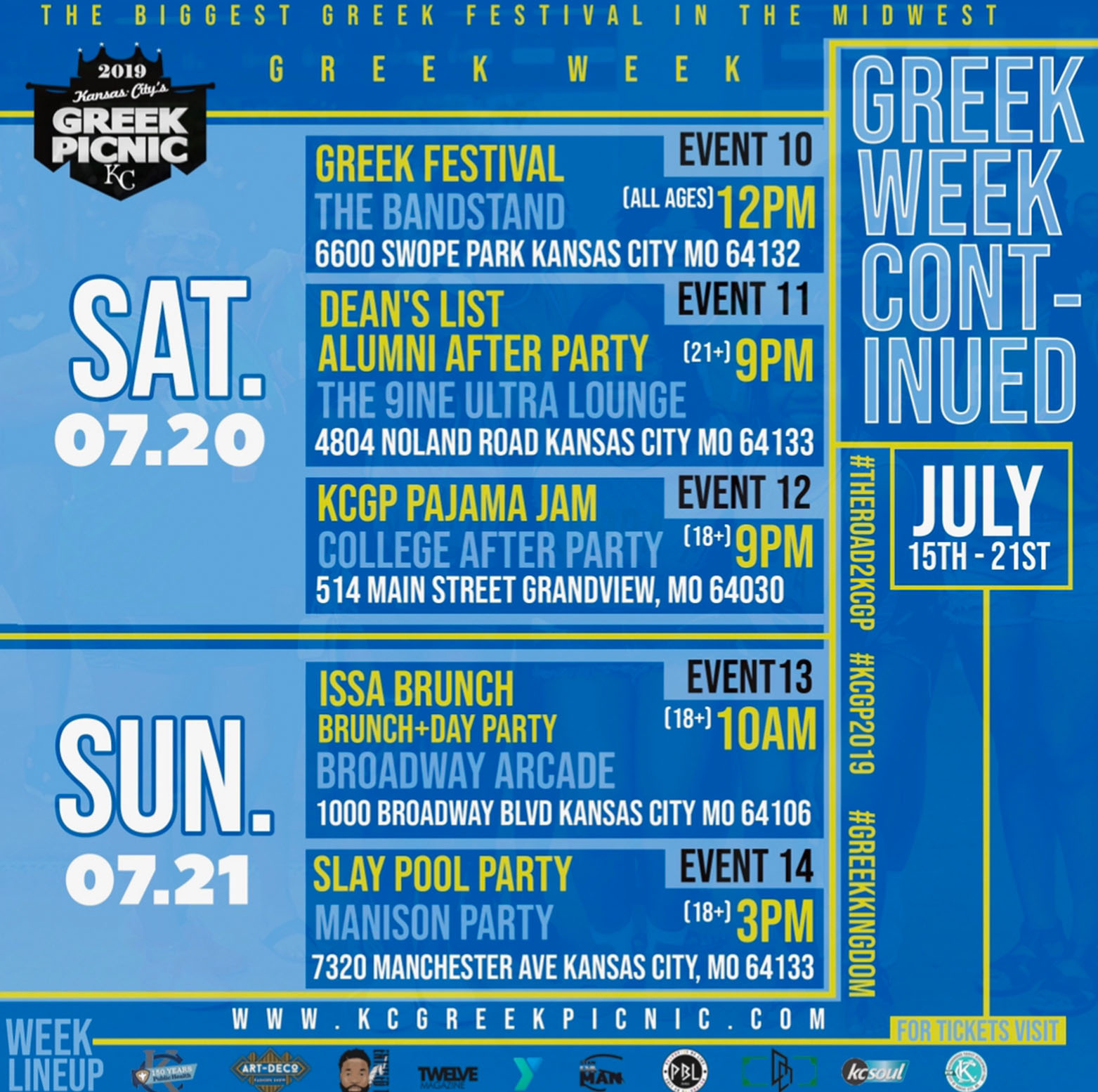 The Kansas City Greek Picnic attracts a diverse audience of collegiate and graduate members of sororities, fraternities and members of the Midwest Region community and beyond. This year we will host a Watch the Throne: Greek Battle and a non Greek Dance Battle Competition. Greek Battle / Dance Battle is a revolutionary show that provides the opportunity for the ultimate variety and versatility within teams performance.
Location: The Bandstand 6600 Swope Pkwy, Kanas City Mo 64132 // Show starts at 6pm //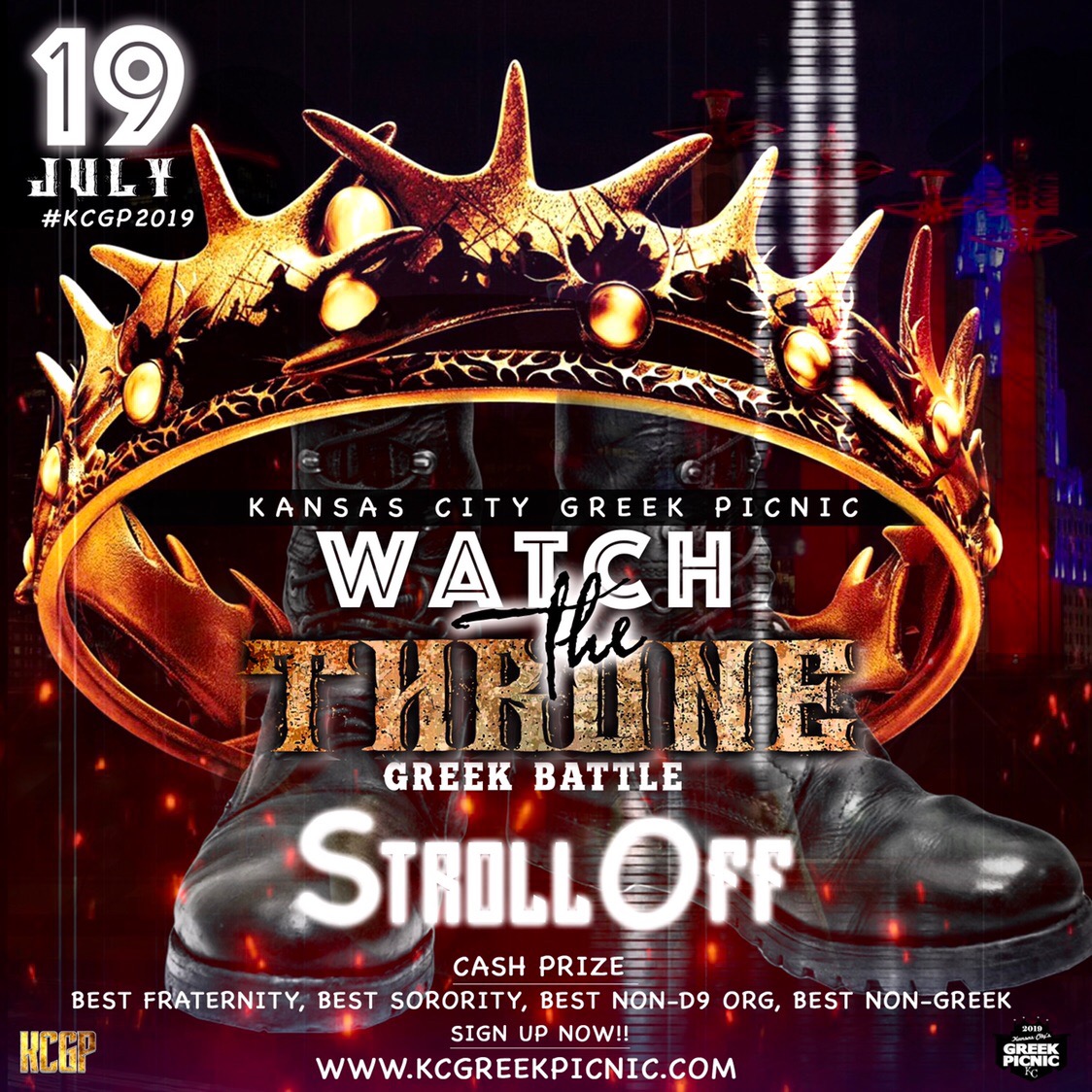 /// Click Here to Sign up ///
The Kansas City Greek Festival is an opportunity to come together to raise funds for theempowerment and motivation of future leaders, attendees enjoy a weekend-long festival of events and activities that entertain and serve the community. The highlight of our week is our 8th Annual Greek picnic that will take place July 20th, at The Bandstand 6600 Swope Parkway Kansas City Mo 64132 // Gates open at 12pm.
Over 3,000 Greek + Car Show + Vendors + Food + Live Music & Games #KCGP19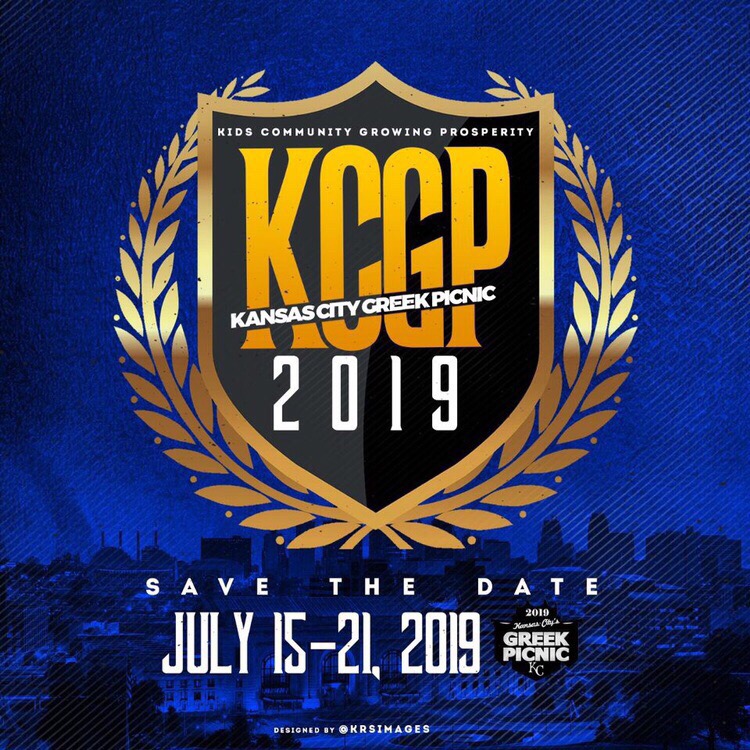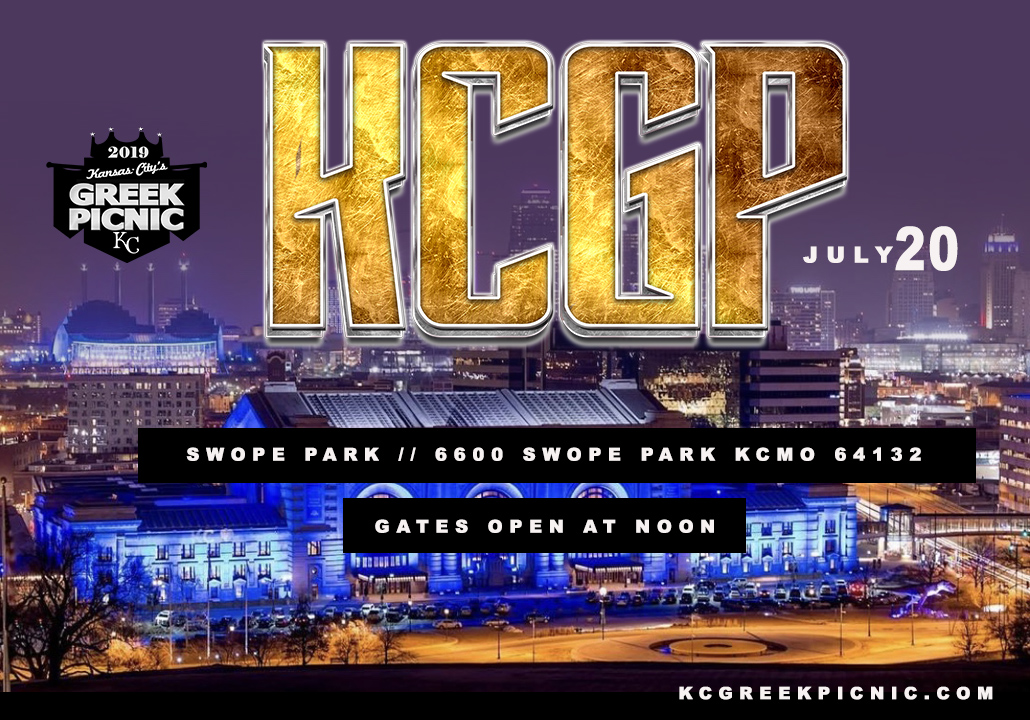 #GreekPicnicNetwork #KCGP