2019 Jenesis Weekend Retreat | Hilton Head, SC

Friday, October 25, 2019 at 12:00 PM

-

Saturday, October 26, 2019 at 5:00 PM (EDT)
Event Details
2019 JENESIS WEEKEND RETREAT
Guest Speakers | Cool Features
Ask about special GROUP pricing
Friday & Saturday 10/25 & 10/26 | Hilton Head, SC
We're here to help and we've handpicked the best features, speakers and topics for the 2019 Jenesis User Retreat. Through networking, brainstorming, and content-focused sessions, our goal is to put more time and energy back into your day.

Come walk with us through the world of Jenesis. We'll be sharing our best tips and tricks.

What You'll Learn...
Future Features

Marketing

Reporting

Leadership

J-Links

Hiring

Rating

Increase Closing Ratio

Shopping Renewals

Time Management

New Integrations

Downloads

Community Involvement

Retreat Spotlight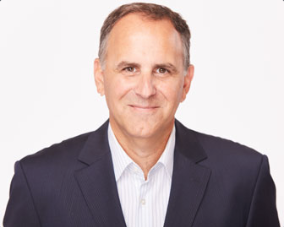 Henry Daas, Founder, Conductor
Daas Knowledge
With 30+ years of leadership and coaching experience, I am a trusted resource with demonstrated success leading businesses to unprecedented success. My approach is half art, half science and 100% rooted in my client's best interest. I am entrepreneurial by nature with four successful businesses under my belt across the technology and real estate industries. Clients respect my hands-on, fully tailored approach because I have been in their shoes.
When I tell clients I am "all in," I mean it. I work hand-in-hand with small business owners, entrepreneurs and founders to truly understand and appreciate what keeps them up at night. Together, we work through actionable plans to accelerate revenue growth, drive business continuity, develop go-to-market strategies and execute tactical sales / marketing campaigns.
I do not run a churn-and-burn consultancy! My clients see me working alongside them every step of the way, no matter how large or small the challenge in front of them.
Joining us from the J-Crew
Owner | Insurance Agent | Programmer
Eddie Price – Eddie graduated from the University of North Carolina at Chapel Hill in 1988 and began his career in the insurance industry as an agent for North Carolina Farm Bureau Insurance Company. In 1991, Eddie started Carolina Insurance, an independent insurance agency, from scratch. Later he went back to school to learn computer programming and with that new knowledge, created automation for his agency. By the late 90s, he began receiving inquiries from other agencies who had heard about his software. So, inadvertently, he began to sell the system to others. He named the product Jenesis, and the company Jenesis Software, after his then five-year-old daughter, Jenna. Both businesses continued to grow over the years. In January 2018, Eddie made the difficult decision to sell his first baby, Carolina Insurance and focus only on Jenesis Software. Over 27 years Eddie managed, acquired and sold several agencies. Looking back, he feels his richest source of knowledge and experience has come from his Jenesis relationships.
Vice President | Traffic Coordinator
Lisa Price –  Lisa enjoys a little bit of accounting, human resources, marketing, communications and working with Jenesis company partners. She graduated from Elon University with a BA in Mathematics and a minor in Computer Science. She has her ACE designation (ACORD Certified Expert) and is a Licensed Insurance Agent. Lisa worked as a Product and Operations Manager on the insurance company side for 20 years. She joined the Jenesis team in 2008. Lisa obsesses over quality and neatness and likes everything to be just so, both at work and at home. Hey, what's wrong with that?
Director of Marketing & Sales
Jenna Kleiber –  Jenna graduated from the University of North Carolina at Charlotte in May, 2015.  As a licensed North Carolina Property & Casualty Insurance agent, Jenna began working for Carolina Insurance in Forest City, NC. In September 2016, she moved to Jenesis as an Account Manager in Sales & Marketing. In her spare time, she loves to exercise, cook, travel, read, and learn about the business from her Dad, Eddie.  And, yes, Jenesis takes its name from Jenna, so of course, she is passionate about its success.
Account Manager
Christy Alaimo – Christy is a licensed Property & Casualty agent and who better to show you all the features of Jenesis than a licensed agent! Before coming to Jenesis, Christy spent over 20 years using JenesisClassic as an independent insurance agent. Christy wears two hats at Jenesis….. she is a part of our Sales Team and she also does software training from time to time. Her personal use of the Jenesis products helps her to offer solutions to our customers with a knowledge and understanding of their needs. Christy also loves spending time with her family and traveling.
Implementation Specialist
Amy Presley –  Amy is a Licensed Property and Casualty Insurance Agent as well as a Certified Insurance Service Representative. She has worked in an Independent Insurance Agency for 16 years. Amy has taken a total "paper" Agency to "paperless" working with three different Agency Management Systems. She focuses on training the Agent on how to use Jenesis; concentrating on making the workflow fun and easy… from start to finish. Having worked in an Agency, she understands the frustration of learning a new Agency Management System and focuses on making learning fun, as well as productive for the Agency. Amy's insight on having "been there and done that" makes it easy for her to relate to all her clients. Amy moved to North Carolina in 1988 from the "Wild and Wonderful" state of WV. However, she loves and considers NC her forever home.
Customer Success Specialist
Scott Bradshaw –  Scott is a graduate of East Carolina University with a degree in Business Administration. He has been a licensed North Carolina Property & Casualty agent since 2001 and started using Jenesis at that time. He quickly became the lead Jenesis trainer for the agency for all new hires…so he's seen it grow quite a bit over the years! He spent some time away from the insurance world to follow another passion as a software engineer. He's now able to combine his two career paths at Jenesis and offer a perspective that combines insurance knowledge with technical expertise. When not working, Scott stays very active exercising, traveling (mostly to Disney and the beach), coaching youth basketball, and spending time with his wife and kids.
Software Technician / Customer Support
Garrett Lance

– 
Garrett enjoys making sure every caller he gets is treated with the utmost care and has the greatest experience possible. He has been working with computers since he was 10 years old and has developed a lasting love for technology. He not only has experience in Tech Support, but he also enjoys creating and developing applications as well. He takes pride in everything he does and strives to be excellent in whatever tasks he is undertaking. In his free time, he enjoys spending time with his family (Who wouldn't? Just look at his adorable son!), music and constantly learning new things!
Website Design / Digital Marketing
Phil Price

– 
Phil is a website design and digital marketing specialist who works with small businesses to maximize sales and grow. He knows real success doesn't come from mastering the marketing flavor of the week, but from creating real trust and connections. Phil has created innovative and award-winning work for literally hundreds of Fortune 1000 companies and their agencies and is a graduate of UNC-Chapel Hill. 
Save This Event
When & Where

The Westin Hilton Head Island Resort & Spa
Two Grasslawn Ave
Hilton Head Island, SC 29928


Friday, October 25, 2019 at 12:00 PM

-

Saturday, October 26, 2019 at 5:00 PM (EDT)
Add to my calendar