Description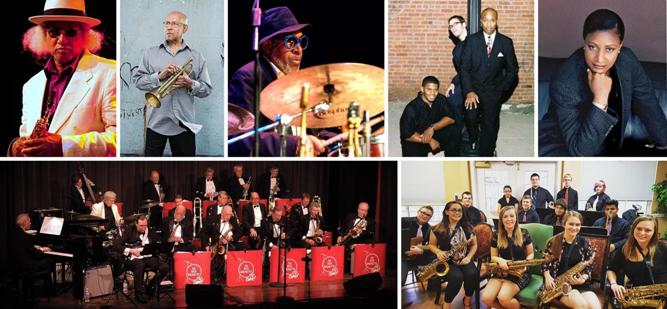 Imagine ... For Only $15, You Can Enjoy Experiencing
World Class Jazz Talent Like This ...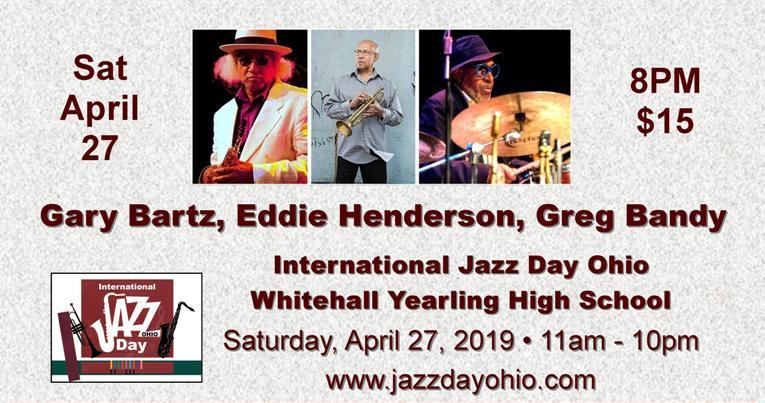 And Get All Of This ...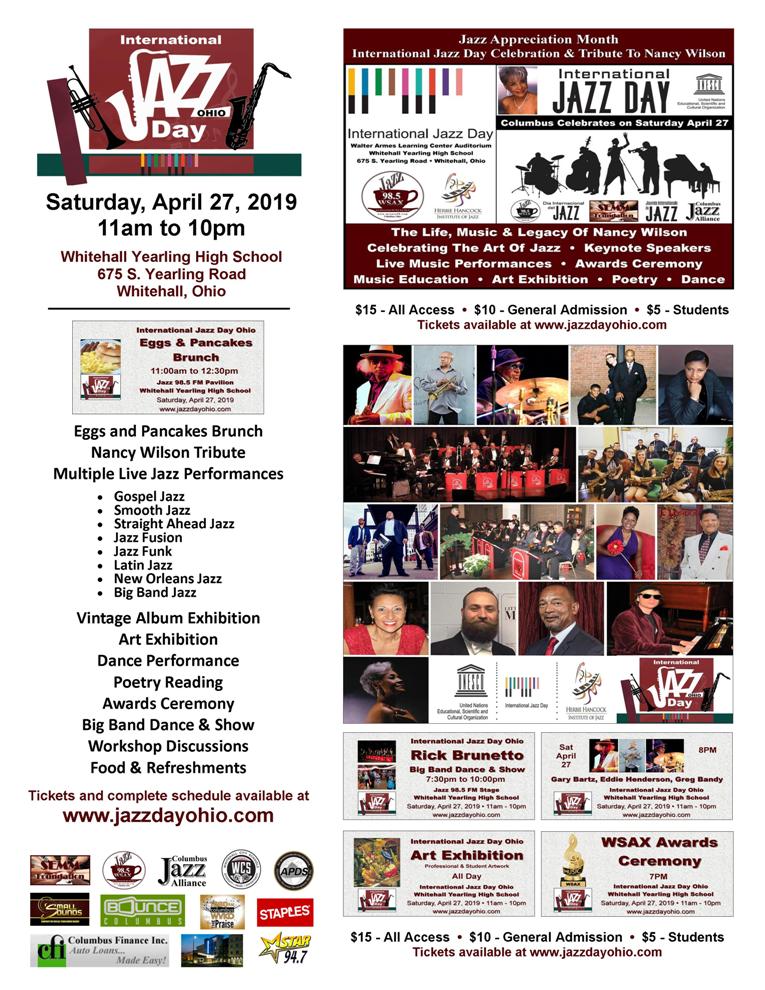 The Rick Brunetto Big Band Show & Dance
Vanessa Rubin, Bobby Floyd Trio, Copacetic
Priscilla Woodson, J. London & The Band Of Friends
Tim Dvorkin Trio, Tia Harris, Michael Phillips, Jeremy Lahman
St. Charles Preparatory High School Jazz Band
Whitehall Yearling High School Jazz Band
And All Of This Too!
Art Exhibition
Vintage Album Exhibition
Dance Performances
Big Band Dance and Show

Poetry Reading
Nancy Wilson Tribute
Awards Ceremony

Workshop Discussions
Eggs & Pancakes Brunch
Other Food & Refreshments All Day



WSAX Presents
International Jazz Day Ohio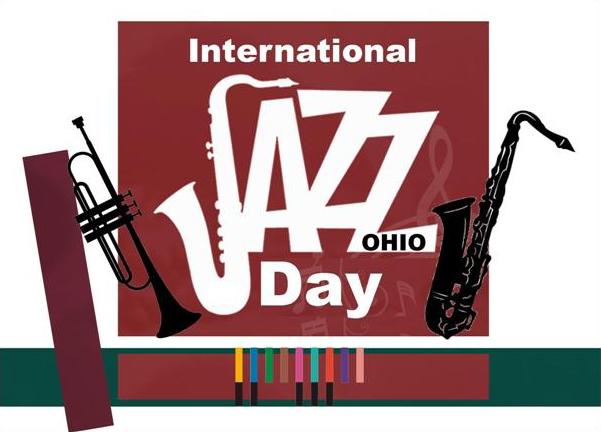 Saturday, April 27, 2019
11am to 10pm





Whitehall Yearling High School
675 S. Yearling Road
Whitehall, Ohio 43213
About International Jazz Day Worldwide
International Jazz Day brings together communities, schools, artists, historians, academics and jazz enthusiasts all over the world to celebrate and learn about jazz and its roots, future and impact; raise awareness of the need for intercultural dialogue and mutual understanding; and reinforce international cooperation and communication. Each year on April 30, this international art form is recognized for promoting peace, dialogue among cultures, diversity, and respect for human rights and human dignity; eradicating discrimination; promoting freedom of expression; fostering gender equality; and reinforcing the role of youth in enacting social change.