2019 International Bulk Wine and Spirits Show - Exhibitor Registration (Chi...
Description
2019 IBWSS China Exhibitor Registration Now Open
International Bulk Wine & Spirits Show in China aims to give the bulk trade and private label business a truly dynamic trading platform where buyers can confidently conduct business with the world's most reputable suppliers. The show will offer supermarkets, retailers, restaurants, wineries, distilleries and other buyers a platform to source bulk wine and spirits and find private label manufacturers.

No show offers a greater opportunity to meet national chain buyers of China and develop strategic partnerships via bulk contracts and private label programs. IBWSS China is your platform to unlock new channels of growth.

Wineries, distilleries, and breweries interested to offer private label, contract manufacturing, and bulk wines are encouraged to Exhibit.

WHO ARE THE BUYERS?

IBWSS buyers are retailers, importers, distributors, wineries and distilleries looking to meet their demand or bulk supply or private label projects. IBWSS exhibitors are wineries and distilleries looking to sell bulk wine and spirits, contract manufacturing or private label programs. Exhibitor Registrations for the IBWSS are now open to domestic and international suppliers.
WHERE AND WHEN
November 5-6, 2019. Crowne Plaza Hotel Century Park Shanghai (1433 Minsheng Rd, Pudong Xinqu, Shanghai Shi, China, 200135)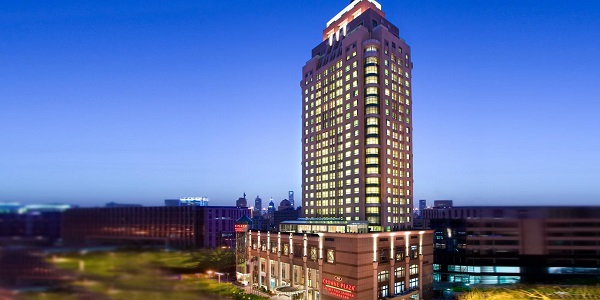 Super Early Bird Pricing (Ends November 15, 2018): $ 1800 (Pay 25% deposit now and balance later. Includes 2 Day Conference Pass). Save $ 1200.
Early Bird Pricing (November 16 to December 2018): $ 2400
Regular Pricing (January 1, 2019, onwards): $ 3000
EVENT PRODUCER
International Bulk Wine and Spirits Show is brought to you by Beverage Trade Network, the leading online platform dedicated to connecting the global beverage industry. Beverage Trade Network (BTN) successfully connects wineries, breweries, distilleries and brand owners with international importers, distributors, brokers and beverage industry professionals on a daily basis. Strong partnerships with international and US organizations have helped BTN establish IBWSS as a premiere sales and marketing event committed to connecting the private label and bulk beverage industry.
LIMITED EXHIBITOR SPOTS AVAILABILITY
Exhibitors are encouraged to reserve space early as booths are expected to sell out quickly. Table selection is on first come basis. Once you register, you will get to select your own table location.
SET UP INCLUSION
The show is a trestle table set up, you will not pay anything extra for chairs and tables and wifi. Your pricing covers ALL costs associated with the show. You are required to bring in one roll-up banner only and may place marketing material on your table.
IBWSS will provide you with the below.
Tasting Table
White Tablecloth & Skirting
2 Chairs + Ice Bucket + Spittoon
Glasses will be provided to buyers at the show
For more information or questions, please email nick@ibwsshowchina.com or call + 44 330 097 0138.