Sales Have Ended
Registrations are closed
ONLINE REGISTRATION IS NOW CLOSED FOR THIS EVENT. WE WILL ACCEPT WALK-IN REGISTRATIONS AT THE DOOR BEGINNING AT 7:30AM. THE COST IS $45.
Sales Have Ended
Registrations are closed
ONLINE REGISTRATION IS NOW CLOSED FOR THIS EVENT. WE WILL ACCEPT WALK-IN REGISTRATIONS AT THE DOOR BEGINNING AT 7:30AM. THE COST IS $45.
Description
Please join Towerwall Inc and MassBay Community College for the 7th Annual Information Security Summit!
Twitter: #summitbuzz19
Don't miss this annual regional event - hear about the latest updates and trends in IT security developments, and network with top experts and professionals in the industry. Register today!
Risk based security and why it matters to your organization
This year's Information Security Summit will deliver information on the latest threats and emerging technologies such as ML, AI, and automation. Join other CISOs and top security and risk management professionals for this special forum designed to enhance your leadership capabilities, and give you the opportunity to gather the data that you need to enable your organization to do business in a world of ever-increasing risk.
---
MORNING KEYNOTE PRESENTATION: The "Industrial Revolution" of Penetration Testing
KEYNOTE SPEAKER: Matthew Fisch, Director of Sales North America, Pcysys
With the increasing exploits and tools hackers use to gain access to a company's IT infrastructure, the need to combat them grows more and more. With a click of a button, the software can identify vulnerabilities, conduct ethical hacking to exploit those vulnerabilities and prioritize remediation based on the actual achievements. It enables organizations to continuously build-up their cyber resilience while focusing remediation efforts on fewer vulnerabilities that are exploitable as well as damage bearing.
Topic Points:
Understand the benefits and drawbacks of Network Penetration Testing
Familiarizing yourself with modern penetration testing techniques
Learn how to prioritize vulnerability remediation based on your specific network topology
Adopt a Do-It-Yourself (DIY) approach to penetration testing for continuous improvement
---
AFTERNOON KEYNOTE PRESENTATION: Advancing your Business by Driving a Better InfoSec Environment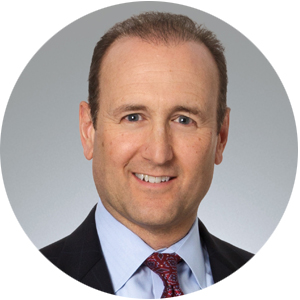 KEYNOTE SPEAKER: Theodore Augustinos, Partner, Locke Lord LLP
This session will examine emerging obligations for information security, and the opportunities for businesses that view information security as more than a compliance challenge and source of risk.
---


PANEL BREAKOUT SESSION l:
1. Best Practices for Securing Your Business in 2019

Data breaches are on the rise and getting their fair share of media attention. It is no longer a question of "if", but "when" an organization will get breached. So how are organizations preparing for the inevitable? Join this interactive panel of top security experts learn more about:
Trends in cyber-attacks, breaches and what's at risk
Prevention best practices
Solution recommendations for breach detection and response
Key factors for CISO success
What's on the horizon for 2019
MODERATOR: Michael Corby, CEO and Executive Consultant, M Corby & Associates, Inc.
PANELISTS:
Kevin Burns, Chief Information Security Officer, Draper
Diana Harotian, CISM, CISCO
Paul F. Roberts, Publisher & Editor In Chief, The Security Ledger
Tony Yodice, Director of Sales – North America, Safe-T


2. Cloud Security: Thinking Beyond the Perimeter

Traditional perimeters vanish as organizations move to the cloud and employees work in a world of both sanctioned and unsanctioned applications. Companies must rethink their approach to securing data in this new environment. How, what and where of protecting the new frontier "Cloud".
Security without boundaries; CASB, DLP, EDR, Inventory
MODERATOR: Paul Ignatius, Head of Cloud Services, PerkinElmer, Inc.
PANELISTS:
Christine Johnston, Enterprise National Sales Manager, SHI/OneLogin
Matt Kagan, Enterprise Company Major Account Manager, HP/Aruba
Justin Murphy, Consulting Systems Engineer for Cloud Security, Cisco
Bill Prout, Manager, Security Architect Director, Public Cloud Team, Sophos
3. Enabling Organizations to do business in a world of ever increasing risk
Remote access and sharing files is a critical business need today. However, many organizations don't have secure file-sharing and remote access which puts them at risk of data loss, lack of compliance and other security threats particularly when employees post sensitive data on the public cloud. In this presentation, Qnext will discuss balancing the needs of security, productivity and convenience for file sharing and remote access by your employees.
PRESENTER: Mark Canning, Business Development MSP Channels, Qnext - Fileflex Enterprise
---


PANEL BREAKOUT SESSION ll:
1. Secrets to a Successful User Awareness Program
With 91% of data breaches being the result of human error, security leaders, auditors, and regulators increasingly recognize that a more intentional focus on the human side of security is critical to the protection of organizations. However, organizations have been struggling with and debating the effectiveness of traditional security awareness and training. Our panelists will share results-focused strategies and practical insights on how to build a world-class program.
MODERATOR: Darrell Kulesza, Vice President, Information Technology and CIO, Dean College
PANELISTS:
Roger Grimes, Data-Driven Defense Evangelist, KnowBe4
Brian Hanify, Vice President, AKUITY Technologies
Michael Lyons, Chief Information Officer, MassBay Community College
Richard Wixsom, Chief Information and Technology Officer, Cape Cod Community College
2. Advanced Threat Detection & Vulnerability Management
As cyber-attacks become increasingly common, it is vital for organizations to be armed with the most effective tools and knowledge to prevent, detect and respond to cyber threats. Join this interactive Q&A panel with top security experts across the ecosystem to learn more about:
Trends in Advanced Threat Detection & Vulnerability Management
How to use analytics to fight against cyber-attacks – patching, detection and
response
What are the common mistakes made when it comes to Advanced Threat
Detection implementation?
Best practices and recommendations for improving your security posture
MODERATOR: Ed Gardner, Principal, New England Safety Partners, LLC
PANELISTS:
Ryan Bates, Sales Engineering Team Lead - New England, Varonis
O'Shea Bowens, Founder & CEO, Null Hat Security
Michelle Drolet, CEO, Towerwall
Michael Mimo, CSO/Sr. Director of Information Technology, Copyright Clearance Center


3. Adapting to Fight Back: How Cyber AI Neutralizes Never-Before-Seen Threats
Cyber-attack has become the most significant risk facing today's businesses, smart cities, and critical infrastructure, with the total cost of online crime projected to surpass one trillion dollars in 2019. At the heart of this crisis is none other than the traditional approach to cyber defense, which relies on rules and signatures to detect known threats at a time when cyber-criminals launch never-before-seen attacks on a daily basis.
PRESENTER: Madison DeJesus, Regional Manager, Darktrace
---
Attendees of this event will earn 4 CPE credits.
Help us spread the word! Tweet - #summitbuzz19
---