Description

The IndyNAWIC Scholarship Program assists in providing monetary assistance to students who are in their first or second year at a university, college or trade school. Over the years, our Chapter has awarded nearly $85,000 in scholarships to students.
At Topgolf: How To Play
Hit a microchipped golf ball into one of 11 targets ranging from 20 to 240 yards away. Your score, based on accuracy and distance, is sent directly to your bay screen. Anyone can play and compete, from beginners to pros. Topgolf supplies the clubs (including lefties) or bring your own. Bays seat six players. Put together your own team or sign up as an individual, twosome or foursome or we'll create a team for you.
Players, Extras & Sponsorships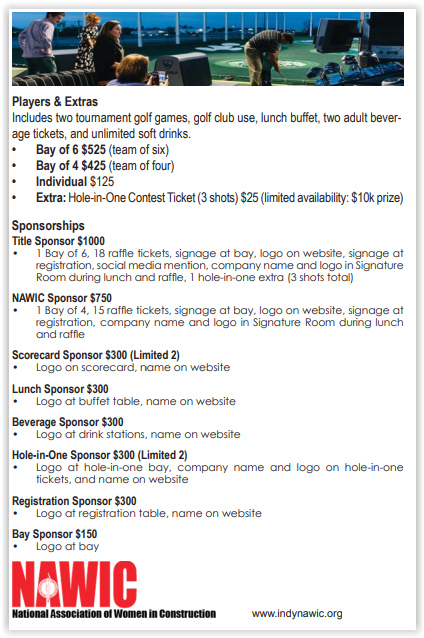 Pay online or download the fillable form and send in your payment via check or credit card. IndyNAWIC Scholarship Golf Registration