Description
The third annual Indy VegFest Presented by Eskenazi Health will be on Saturday, March 30, 2019 from 1pm to 6pm [early access hour 11am - 1pm] at the Biltwell Event Center in Downtown Indianapolis.
We have Indy VegFest T-shirts (in unisex and women's styles), performance shirts, long-sleeve shirts, sweatshirts, and hoodies for sale! This year's color is "Eggplant Purple". Simply choose your items for purchase now, and pick them up at the Indy VegFest Info table on event day, behind the bar on the first floor.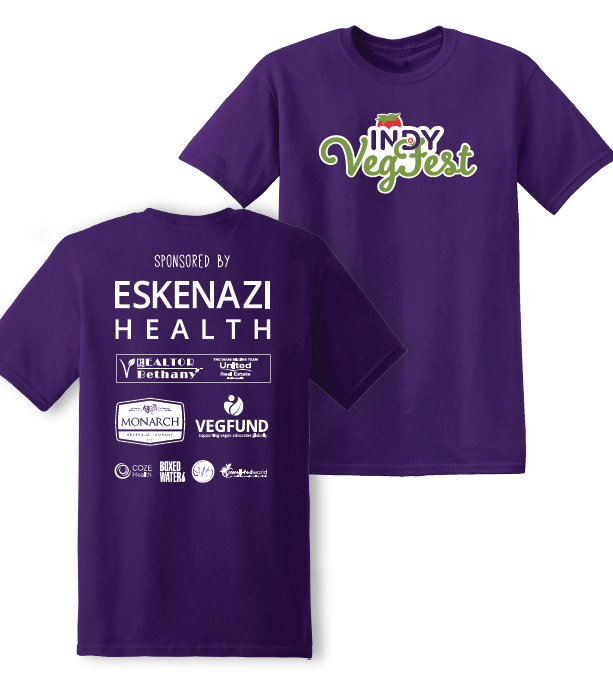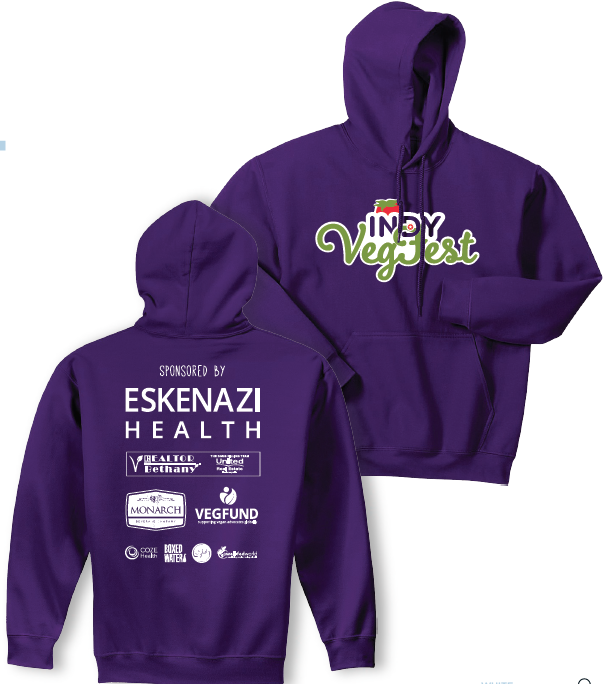 We also have traditional VEGAN T-shirts, in both unisex and women's styles.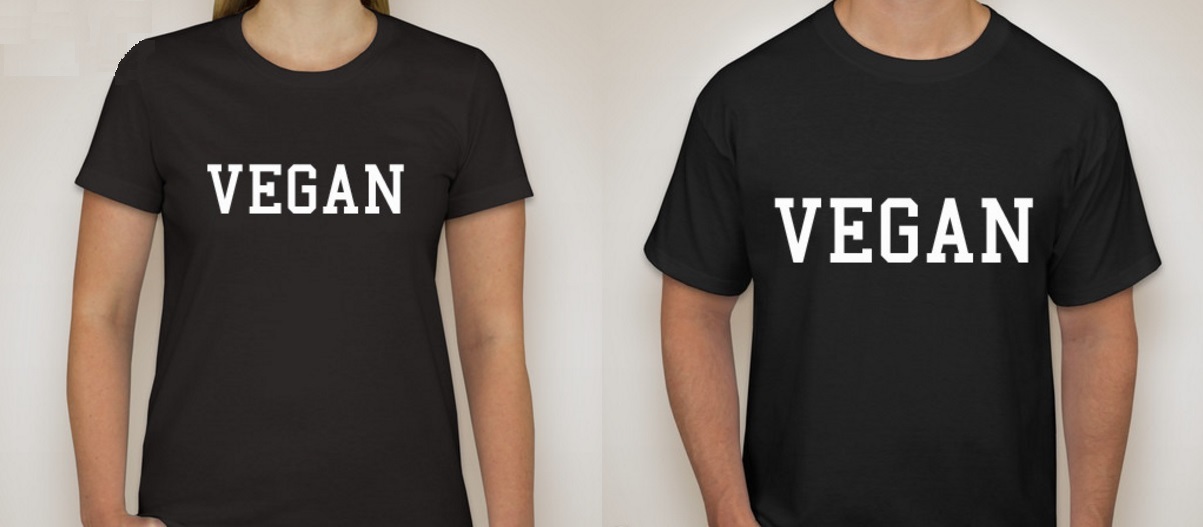 Tickets for Early Access Admission [11am - 1pm]
Tickets for General Admission [1pm - 6pm]
Thank you for your support!