Description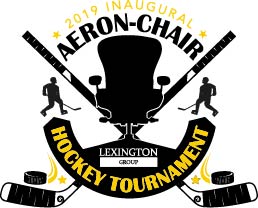 2019 Inaugural Lexington Group Aeron-Chair Hockey Tournament
Wednesday, October 2, 2019
5:30 – 8:00 p.m.
Lexington Group, 380 Union St, West Springfield, MA 01089
2019 marks the 30th anniversary for Lexington Group.
In celebration of this milestone, we are proud to host the inaugural Lexington Group Aeron-Chair Hockey Tournament benefiting Foundation for TJO Animals.. We have invited players, and their administrative staff, from area top-ranked hockey teams, American International College and UMass Amherst, to battle it out in a friendly competition on the rink. The winning team of the battle rounds will play against the Springfield Thunderbirds! The event will be incorporated into an After 5 networking event with an anticipated attendace of 300 business and community professionals!
We hope you will join us as a spectator or as a sponsor to insure that we raise much needed funds for the Foundation for TJO Animals.
For sponsorship opportunities, please contact:
Anastasia Ezequelle, 413.746.3064 aezequelle@lexingtongroupinc.com