Description
Northwest Parkinson's Foundation presents: the 2019 HOPE Conference® Spokane. Join us for an educational symposium for people with Parkinson's, carepartners, family, and friends. The 2019 HOPE Conference® Spokane will offer a resource fair and breakout sessions that feature movement, long term planning, carepartners, clinical trials, Support Group Faciliatator Training as well as NEW Post Conference Sessions!
---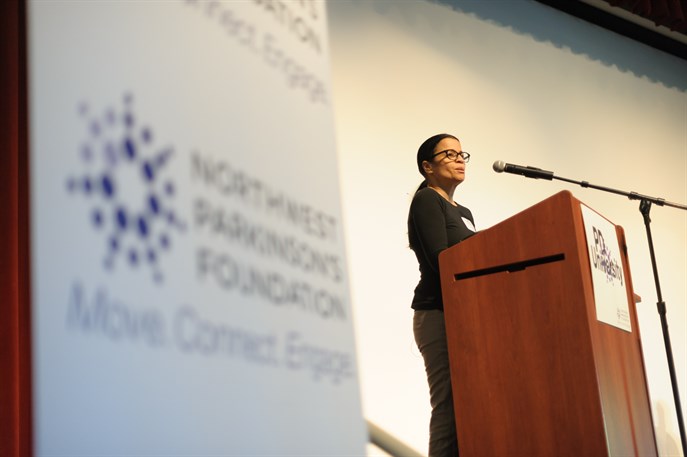 Details
Conference fee includes admittance to all speaker presentations, break-out sessions, vendor exhibits, post-conference sessions, lunch, and coffee service.
Scholarships are available for those in our community needing financial assistance. Please call Halle Goodwin for more information at 509.443.3361.
Please let Halle Goodwin know if you plan to use/bring a mobility device. 509.443.3361 or halle@nwpf.org.
The venue does offer free valet parking and child care for $11/hr.
We are also providing the opportunity for groups to reserve a table this year. Please contact Halle at 509.443.3361 or email halle@nwpf.org to coordinate a table reservation.
Exhibitors will include a variety of organizations and companies sharing information and resources for people with Parkinson's disease and their carepartners.

This year's HOPE Spokane will fall on the same weekend as Bloomsday. If you plan to spend the night at a hotel in town, we encourage you to reserve that immediately. Northern Quest is also offering a special rate for our HOPE Conference attendees.
We are also seeking VOLUNTEERS! If you so someone you know may be interested in participating in the conferecne in a volunteer capacity, please call 509.443.3361 or email halle@nwpf.org.
By registering, you grant full permission for Northwest Parkinson's Foundation to use photographs, videotapes, motion pictures, recordings or any other record for this event.
---
This year's event will be featuring a few new activities including Support Group Facilitator Training. Please indicate in registration whether you are planning to participate.
AGENDA
10am Conference Begins w/ Keynote
11am Breakout Sessions
12pm Lunch
1pm Breakout Sessions
2pm Keynote
3pm Post Conference Sessions - This year we will adjourn the formal conference at 2:30. For those who are looking to get MORE out of the conference, we will be offering TWO post conference sessions back to back, concluding around 4pm.
Encore: Visit with one of our Break Out Session Speaker for additional Q&A time.
Support Group: Connect with others in a facilitated support group specific to you and your PD.
Speakers

Keynotes:
-Dr. Jason Aldred, MD FAAN, Selkirk Neurology
-Nan Little, Ph.D, Author "If I can Climb Mt. Kilimanjaro, Why can't I brush My Teeth?"
Breakout Sessions
-Evergreen Elder Law
-David Tullar, PA
-Sarah Winter, LICSW
-Inland Northwest Research
More to come!
---
Thank you to our Sponsors!
Featured sponsors:
Boston Scientific
Medtronic
Abbott
US WorldMeds
Acadia
Impax Labs