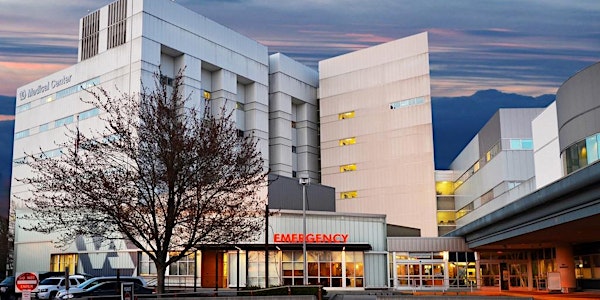 2019 Health Policy Symposium
Location
Kane Hall (KNE) 210
4069 Spokane Lane
Seattle, WA 98105
The Future of the VA: Privatization or the Model for a US Single Payer System?
About this event
The University of Washington (UW) Center for Health Innovation & Policy Science (CHIPS) presents its inaugural Health Policy Symposium, "The Future of the VA: Privatization or the Model for a US Single Payer System?" Please join us for a timely and thought-provoking discussion followed by a period for audience questions, moderated by UW heath policy expert, Aaron Katz.
~~~
Tickets:
The event is open to the public, but space is limited to 240 people. Therefore, please RSVP via Eventbrite by clicking the green "Register" button and checking out your free ticket.
Panelists include:
Suzanne Gordon - Author of Wounds of War and Senior Policy Fellow at Veterans Healthcare Policy Institute
Stephan Fihn, MD, MPH - Head, Division of General Internal Medicine, Professor of Medicine and Health Services
Hugh Foy, MD - Professor of Surgery, UW School of Medicine; member of Physicians for a National Health Program - Western Washington Chapter
James Tuchschmidt, MD, MM - Chief Executive for Clinical Programs and Physician Strategy, Providence Health Systems
Kelly Wadsworth, MDiv, PhD - Speaker, pastor, Iraq War Veteran, and member of Veterans for Peace
Parking and transit information:
The event takes place at the University of Washington Seattle campus in Kane Hall. The closet parking option is to use on-campus parking at the Central Plaza Garage. However, there is both free and paid street parking within a few blocks of the venue. If you plan to use King County Metro Transit, you can use Plan a Trip with the venue's address, 4069 Spokane Ln, Seattle, WA 98105, otherwise popular bus lines from Downtown Seattle (70), Magnolia/Fremont (31,32), North Seattle (67, 75, 372, 541/2), Capitol Hill (43), Ballard/Wallingford (44), South Seattle (48,167), and the Eastside (271,277, 540, 541/2, 556), all have stops near the venue.
More information on our panelists:
Suzanne Gordon is an award winning journalist and author who writes about healthcare delivery and health care systems and patient safety. Her latest book is Wounds of War: How the VA Delivers Health, Healing, and Hope to the Nation's Veterans (Cornell University Press). Her last book, The Battle for Veterans' Healthcare: Dispatches from the Front Lines of Policy Making and Patient Care, was published by Cornell University Press in May of 2017. She received the Disabled American Veterans (DAV) Special Recognition Award for her work covering veterans' healthcare. Ms. Gordon is the Senior Policy Fellow at the Veterans' Healthcare Policy Institute.
Stephan Fihn, MD, MPH spent 36 years with the U.S. Department of Veterans Affairs, Dr. Fihn provided primary and hospital care to veterans and held a number of clinical, research and administrative positions. Early in his career, he directed one of the first primary care clinics in VA at the Seattle VA Medical Center. From 1993 to 2011, he directed the Northwest VA Health Services Research & Development Center of Excellence at the Seattle VA. His own research has addressed a broad range of topics related to strategies for improving the efficiency and quality of primary and specialty medical care and understanding the epi¬demiology of common medical problems. He also served several national roles within VA that enabled him to apply the principles and findings of health services research to health care delivery. From 2004-5 he served as Acting Chief Research and Development Officer for the Veterans Health Administration (VHA) and as Chief Quality and Performance Officer from 2007-8. From 2010 to 2016, he was Director of Analytics and Business Intelligence for VHA and was responsible for supporting high-level analytics and delivery of clinical, performance and business information throughout VHA. From 2016-17, he was Director of Clinical System Development and Evaluation and was responsible for developing integrated workflow solutions for clinical care and conducting national evaluations of major clinical initiatives.
Hugh Foy, MD is director of the Surgical Specialties Clinic at Harborview, a UW professor of Surgery and a founding head of the UW Medicine's Wind River College. Dr. Foy has been recognized as UW Teacher of the Year by graduating medical students four times, earning the title of Teacher Superior in Perpetuity. He has also been named UW's Distinguished Teacher of the Year and as a Top Doctor by US News and World Report.
James Tuchschmidt, MD, MM joined Providence Health & Services in Oregon in November 2015. In this role, he is responsible for the strategic development and operations of Oregon's Clinical Institutes and specialty care service lines. With his leadership, Providence's institutes provide advanced high-quality quaternary services supported by clinical and bench research. He has also been at the forefront of transforming our care models and specialty practices to support Providence's value-based strategy. Previously, Dr. Tuchschmidt served as the Acting Principal Deputy Under Secretary for Health in the Department of Veteran's Affairs. He served in this capacity during a very challenging time for VA, helping to lead the organization through crisis and implementing the Veteran's Choice legislation. He had a long and distinguished career serving America's Veterans, having served as the VA's Chief Medical Officer for the Pacific Northwest and as the Director of the Portland VA Medical Center for 11 years.
Kelly Wadsworth, MDiv, PhD is a Seattle-based speaker and pastor. She is a Board Certified Chaplain with the Association of Professional Chaplains and an ordained Presbyterian minister with the PCUSA. She served as a military Chaplain with the Washington State Army National Guard from 2001-2011 and is a veteran of the Iraq War ('08-'09). She has worked in a variety of health care contexts including the Puget Sound VA hospital and Presbyterian Retirement Communities Northwest. Dr. Wadsworth received her PhD in Psychology and Spirituality from Saybrook University and her academic interests center on existentialism, phenomenology, and the intersection of theology and psychology. She is active with the Veterans for Peace Seattle chapter and can be reached at kellywadsworth.squarespace.com or WSContemplativeChurch.org.
About our moderator:
Aaron Katz, CPH teaches several health policy courses for MPH and MHA students, including in the Community Oriented Public Health Practice and Global Health MPH programs. He is also faculty lead for the Health Services MPH concentration in Health Systems and Policy. Aaron was director of the UW Health Policy Analysis Program from 1988 through 2003. His current research interests focus on strengthening public health systems in developing countries through enhancing policy research, development, and advocacy capacity and leadership training and development, in addition to long-standing research on changes in the safety net system and health care markets in the United States. Aaron received the Health Reform Leadership Award at the 2011 State of Reform Washington conference, the American Public Health Association's Award for Excellence in 2006, and the School of Public Health and Community Medicine's Outstanding Teaching Award in 2004.