Description
2019
年哈佛华人生物医学年会
欢迎大家参加哈佛大学2019年华人生物医学年会!本次学术年会将于4月28日(周日)在波士顿儿童医院召开 。请在此报名注册(免费票请务必用.edu 邮箱注册,非.edu 邮箱注册的免费票系统将会不定期自动取消)。

哈佛华人生物医学年会学术论坛自2009年举办以来,每次都吸引了数百名来自中国和美国学者参加,已成为中美生命科学和医学领域重要的学术会议之一。今年的学术论坛恰逢此学术盛会十周年,将覆盖从基础研究到肿瘤治疗,从技术创新到临床应用的最新进展,涵盖肿瘤免疫学、表观遗传学、神经学、转化医学等多个热门和前沿课题。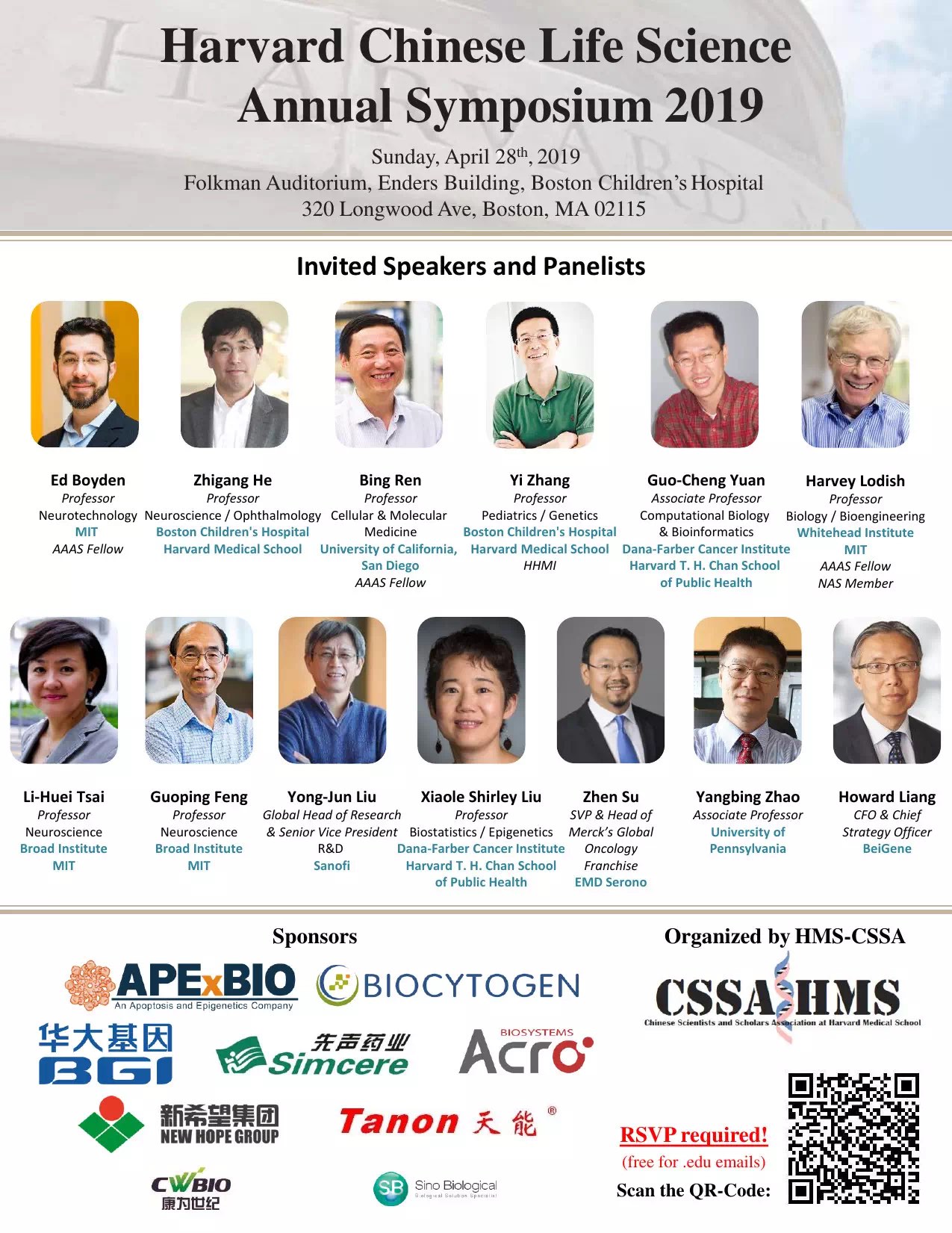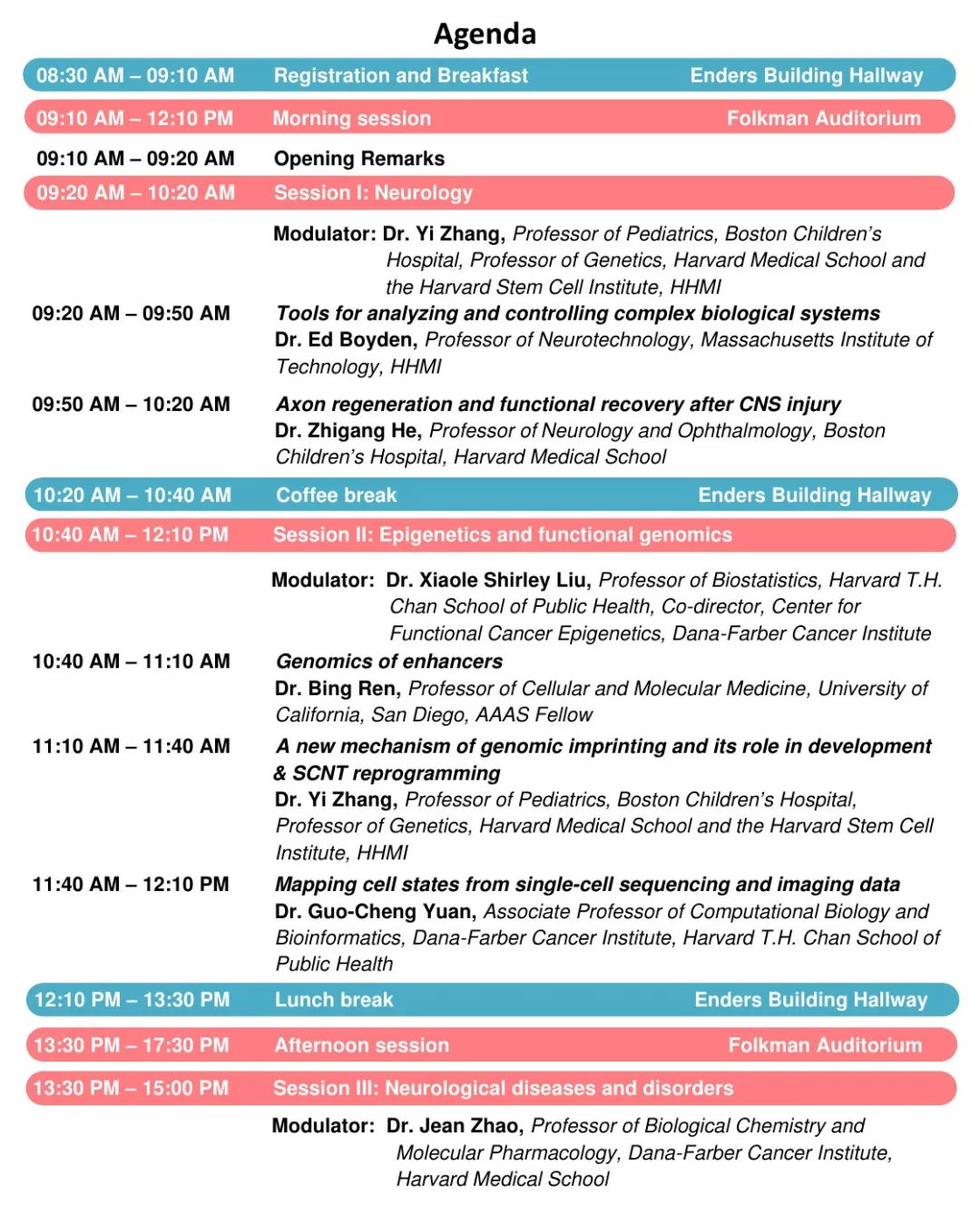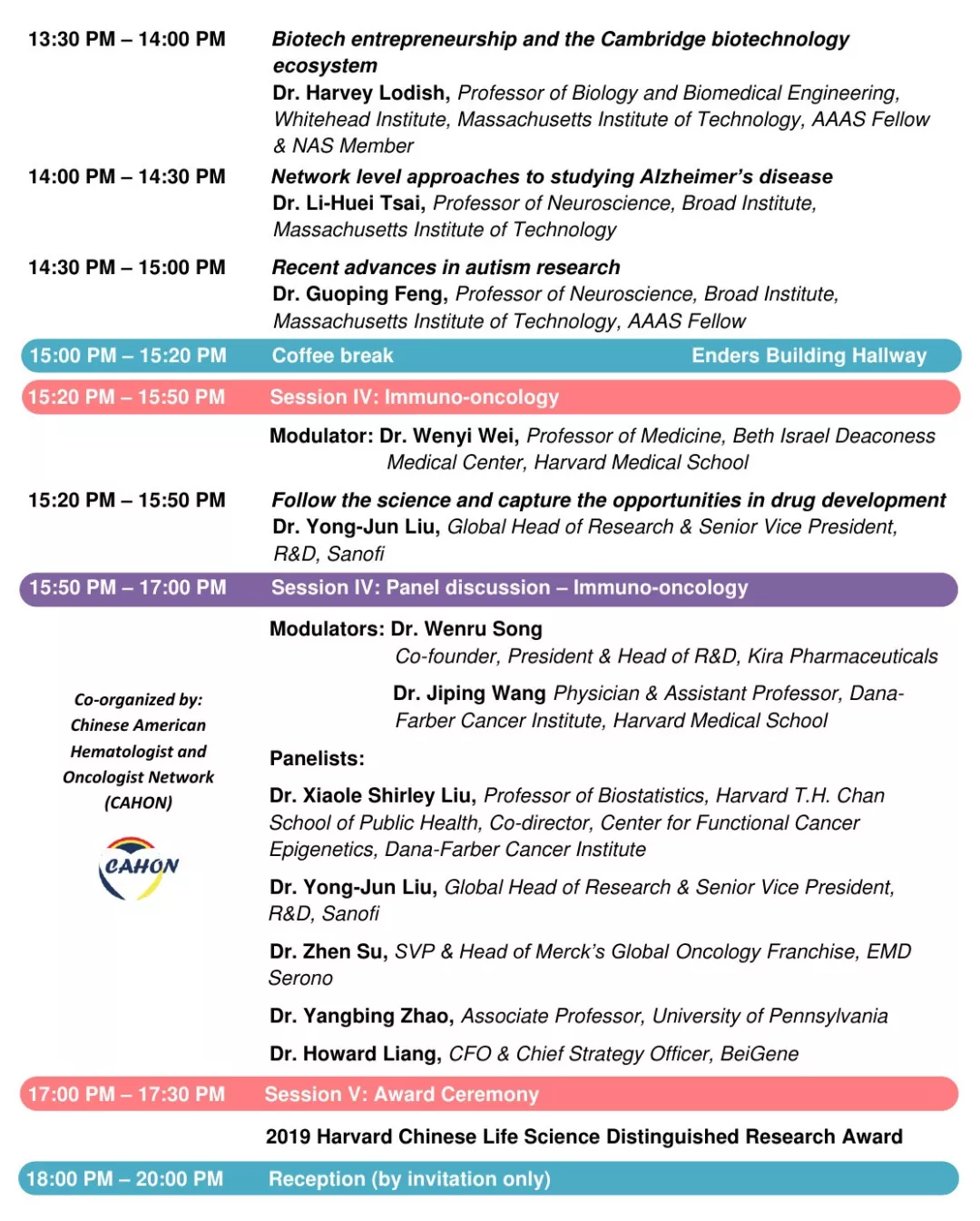 年度盛会,精彩内容,诚邀您的参与。
The Harvard Chinese Life Science Annual Symposium (HCLS) is the signature event organized by HMS-CSSA. The symposium covers basic life science research, translational medicine, and biopharmaceutical industries. It draws hundreds of attendees working in life science-related areas in the U.S. and China.
Time:
Sunday, April 28th, 8:30 AM - 5:30 PM
Location:
Folkman Auditorium, Ender's Building
Boston Children's Hospital
320 Longwood Ave, Boston, MA 02115
Registration is FREE for students, scholars, and postdocs (with .edu email) ! Note: Please make sure you use .edu email for registration. The system will revoke any free tickets registered with a non-edu email address!
Registration is REQUIRED to attend this event.
Refreshment and lunch will be provided with RSVP!
---
HMS-CSSA助手微信号:hmscssa2007
(添加好友后可由助手号邀请加入 HMS-CSSA 学术群、HMS-CSSA 生活群)