Description
The 2nd Annual "Grill & Chill" returns Memorial Weekend 2019, May 25 and 26, a KCBS-sanctioned BBQ championship with 30+ cooking teams competing for $10,000 in prize money. Located in the heart of The Village in Big Bear, the Grill & Chill kicks off Summer with a sizzle and is one event not to be missed!

* BBQ, BBQ and more BBQ *
* Live Music *
* Craft Beer, Wine and Cocktail Garden *
* Kids DINO Land *
* Artisan Marketplace *


Early Entry - VIP Drink Line - First-Choice Seating
As a Grill Master, you will enjoy early entry an hour before the general public. Grab a Mimosa or your favorite cocktail or craft brew, have first-choice seating in our garden-like umbrella area and get ready for some grillin' & chillin.' Be the first to get in line for award-winning BBQ when the gates open. You'll be way ahead of the game!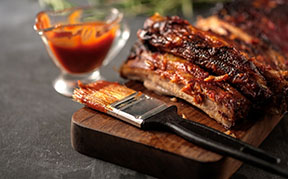 Each package includes 2 Grill Master VIP adult wristbands, PLUS:
"BBQ and Beverage" Bucks Booklet ($20, $60 or $100 respectively). Redeemable at People's Choice booths, beverages sold at the Grill & Chill bar, and the Kids Dino Land.

Early boarding on the Grill & Chill shuttle at 9:30am from dedicated parking lots


Early entrance on selected day at 10am

Dedicated "Grill Masters Only" service at the craft beer, wine and cocktails garden

First-in-line to choose from 10 of the awarding-winning People's Choice BBQ teams to build your mouth-watering BBQ (booths open at 11am)


First choice seating

Additional Grill Master wristbands available for sale at $5 each for 21 and older; while supplies last.
No online service fees apply. Wristbands are day specific and not interchangeable. Ticket packages are capped each day to give you the best experience so they will sell out; buy NOW.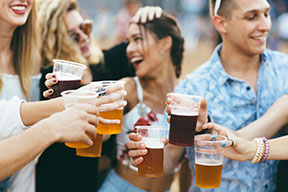 With up to 10 cooks to serve you, what an incredible selection to reward your palate! Areas will post their menu and cost per item by # of tickets; selection and ticket prices will vary by vendor.
Example Menu:
BBQ Pulled Pork Sandwich 5 Tickets
Craft Beer & Wine Selections 3 Tickets
Bottled Water / Soda 1 Ticket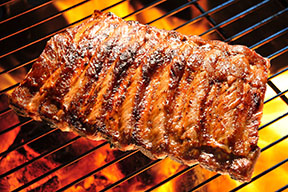 IMPORTANT NOTES:
1) Food vendors offering hot dogs, kettle corn, sides, Kona Ice, etc., are not included in the bucks booklets. ATM available on-site for extra cash.
2) Hand stamps required for alcoholic beverages. If you appear to be under 30, your photo ID will be checked.
3) Unused BBQ & Beverage bucks are non-refundable. However, unused bucks from Saturday can be used Sunday. Grill Master wristband access are date specific and not interchangeable.