Description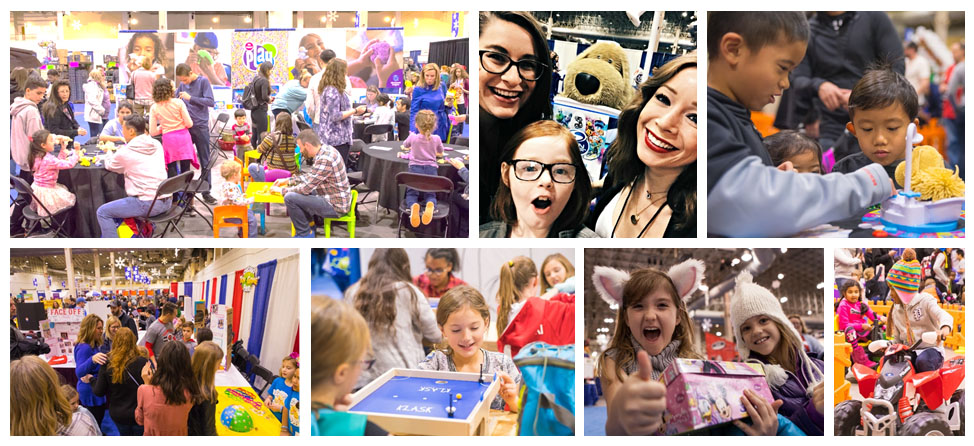 Grandparents Day Sunday November 24th!

Children of all ages are invited to bring their grandparents to the Chicago Toy & Game Fair on Sunday, November 24th. Grandparents attending the Fair with their grandchildren will be welcomed into the Fair free of charge. Just register here and print out your ticket. Grandchildren will need to have a purchased ticket.
Join Us at North America's Biggest Toy & Game Fair Open to Kids of All Ages!
What are you planning for the holidays? Come join us for a wonder-inspiring weekend at the 15th annual Fair brought to you as part of the Chicago Toy & Game (ChiTAG) Week - the largest non-hobby toy and game fair open to the public in North America! Enjoy the many special events that appeal to all ages 0 to 100!

We showcase the best toys and games from around the globe. Build towers, play in tournaments, meet characters and more!
The Chicago Toy & Game Fair is the destination to discover "what's hot for the holidays" and try out toys and games before you shop for Black Friday Specials throughout the holiday season. You are certain to find some great additions to your family collection of toys and games.
Here's what happened in 2018, 2019 TBA!
Meet Santa and Meet Princess-Etch-A-Sketch
Stratego National Trounament
Interactive Exhibits, Test out Products Before They Hit Retail Shelves
Photo Ops: Snap a photo with some of your favorite characters from Star Wars!
Meet Toy & Game Inventors from Around the World
Shop for the Hottest New and Classic Toys for the Holidays
Yo-Yo Championship - Contestants from Coast to Coast
Be entertained by Ben's Giant Bubble Show
Giveaways, Stage Events, Magic Shows, Contests
Are you a Scout, firefighter, police, active military, educator, librarian or grandparent? Check out our ticketing page for more information on qualifying for free admission.
Parking and Directions: https://www.chitag.com/directions
Check out other events happening at ChiTAG Week:

Toy & Game Innovation Awards (TAGIEs) ($250)
More details: http://www.chitag.com/tagies
Sponsored by:
LivingPath helps people discover amazing senior living communities. Check out 250+ communities in the Chicagoland area today!