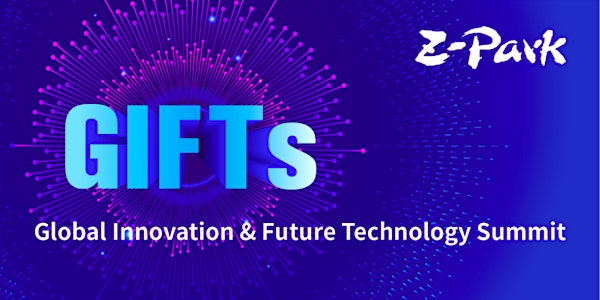 2019 Global Innovation Future Technology Summit (The Future - Smart Cities)
GIFTs is one of the premier innovation summits in Silicon Valley that focuses on global cooperation and groundbreaking innovation.
When and where
Location
santa clara convention center 5001 Great America Parkway Santa Clara, CA 95054
About this event
What is GIFTs?
The Global Innovation and Future Technology Summit (GIFTs) is one of the premier innovation summits in Silicon Valley that focuses on global cooperation and groundbreaking innovation.
The GIFTs summit provides a platform through which leaders from across the globe in science, industry, and investment can share their unique insights. We strongly believe in the importance for leaders from various fields and countries to collaborate, offer their differing perspectives and discuss together the best way to move forward together.
The goal of the event is for Z-Park and the summit's distinguished guests to provide "GIFTs" that will lead to a rise in the quality of life through innovation, for people worldwide.
One Theme:
The Future - Smart Cities
Three Views:
Scientists & Pioneering exploration
Industry leaders & Discussing future trends
Investors & Examining new strategies
Four Areas:
Smart City and Urban Innovation
Artificial Intelligence (AI)
Biomedical Technology
Global Brand
Summit Host:
Z-Park Innovation Center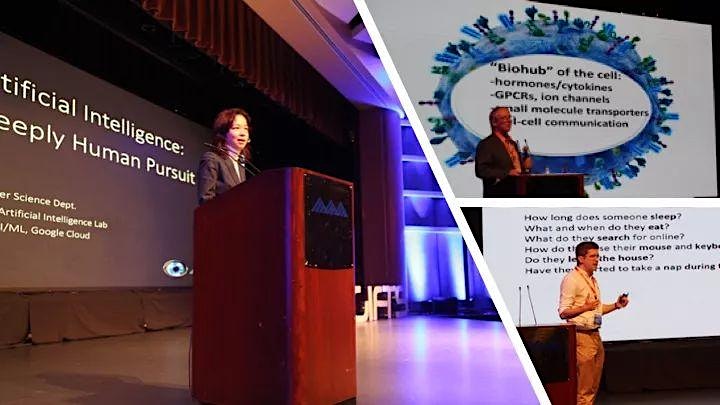 GIFTs Date: 30th April, 2019
GIFTs Time: 8:00 am - 5:30 pm
GIFTs Location: Santa Clara Convention Center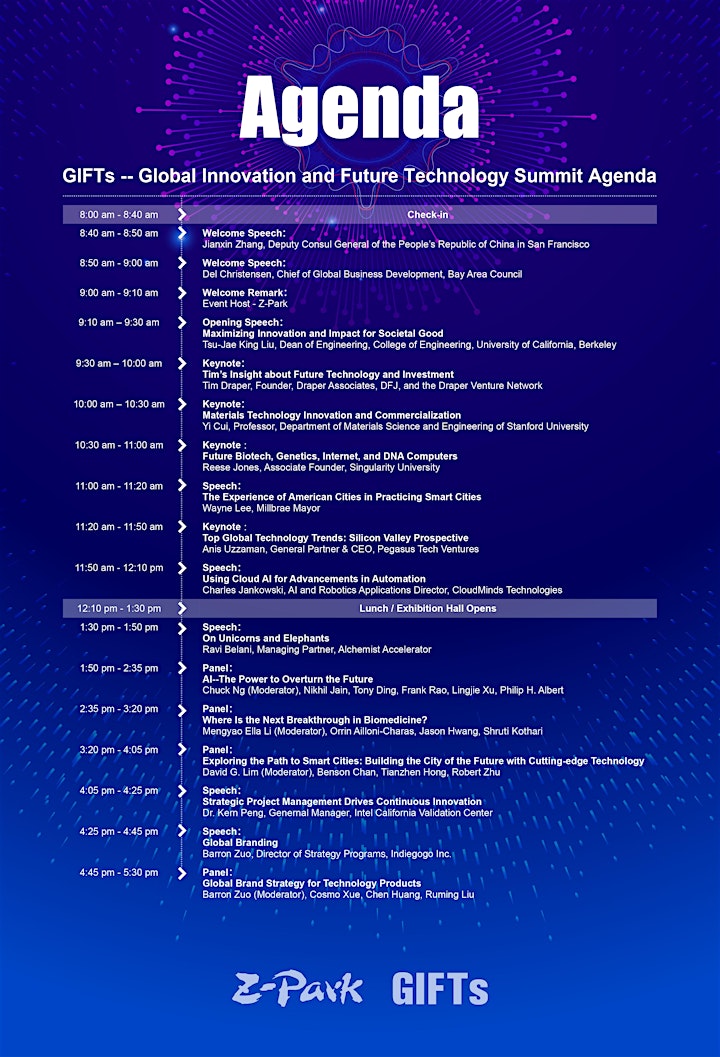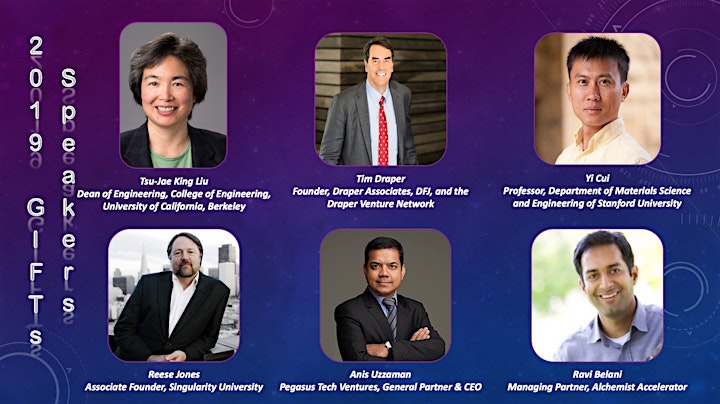 GIFTs Speaker Full List (By Speech Order)
Jianxin Zhang, Deputy Consul General of the People's Republic of China in San Francisco
Del Christensen, Chief of Global Business Development, Bay Area Council
Tsu-Jae King Liu, Dean of Engineering, College of Engineering, University of California, Berkeley
Tim Draper, Founder, Draper Associates, DFJ, and the Draper Venture Network
Yi Cui, Professor, Department of Materials Science and Engineering of Stanford University
Reese Jones, Associate Founder, Singularity University
Wayne Lee, Millbrae Mayor
Anis Uzzaman, Pegasus Tech Ventures, General Partner & CEO
Charles Jankowski, AI and Robotics Applications Director, CloudMinds Technologies
Ravi Belani, Managing Partner, Alchemist Accelerator
Chuck Ng, President, Project PAI
Nikhil Jain, CEO, ObEN
Tony Ding, Amazon AI Senior Manager
Frank Rao, Director, Rokid Glass BU
Lingjie Xu, Director, Alibaba Cloud
Mengyao Ella Li, Senior Director of Investment of ZGC Capital Corporation
Orrin Ailloni-Charas, Managing Director, Redcrow
Jason Hwang, Partner, Hambrecht Ducera Growth Ventures
Shruti Kothari, Director of Strategic Engagement, Kaiser Permanente Ventures
David G. Lim, Founder, Law Offices of David G. Lim & Former Mayor, City of San Mateo
Benson Chan, Senior Partner, Strategy of Things
Tianzhen Hong, Deputy Head, Building Technology Department of Berkeley Lab
Robert Zhu, Executive Director, Dynacom
Kern Peng, Genernal Manager, Intel California Validation Center
Barron Zuo, Director of Strategy Programs, Indiegogo Inc
Cosmo Xue, Managing Director, LKK US
Alex Huang, President of the Global Business Group, Segway-Ninebot
Ruming Liu, Founding Partner, MagStone Law, LLP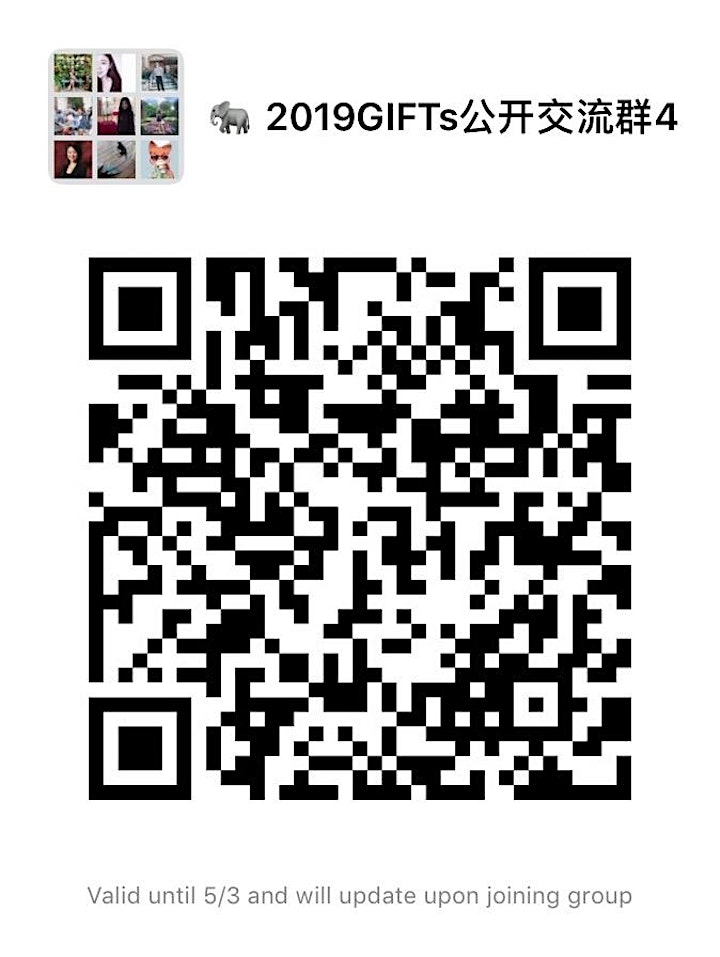 Scan QR Code Joining "GIFTs" Info & News Group!