2019 Global Innovation Future Technology Summit (The Future - Smart Cities)
About this Event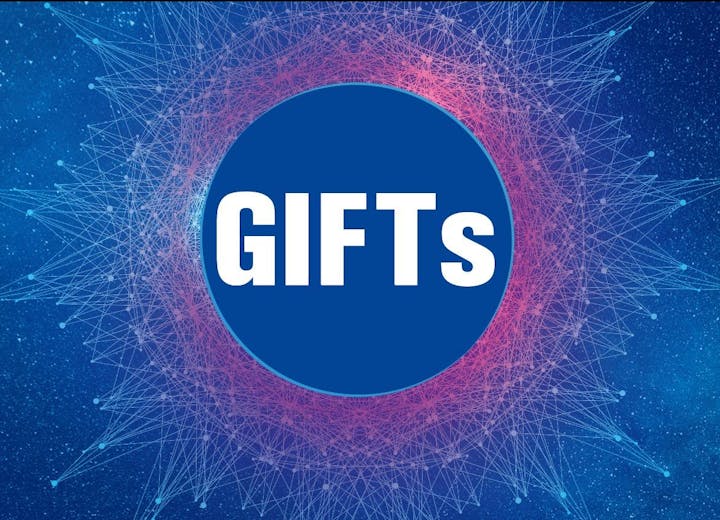 What is GIFTs?
The Global Innovation and Future Technology Summit (GIFTs) is one of the premier innovation summits in Silicon Valley that focuses on global cooperation and groundbreaking innovation.
The GIFTs summit provides a platform through which leaders from across the globe in science, industry, and investment can share their unique insights. We strongly believe in the importance for leaders from various fields and countries to collaborate, offer their differing perspectives and discuss together the best way to move forward together.
The goal of the event is for Z-Park and the summit's distinguished guests to provide "GIFTs" that will lead to a rise in the quality of life through innovation, for people worldwide.
One Theme:
The Future - Smart Cities
Three Views:
Scientists & Pioneering exploration
Industry leaders & Discussing future trends
Investors & Examining new strategies
Four Areas:
Smart City and Urban Innovation
Artificial Intelligence (AI)
Biomedical Technology
Global Brand
Summit Host:
Z-Park Innovation Center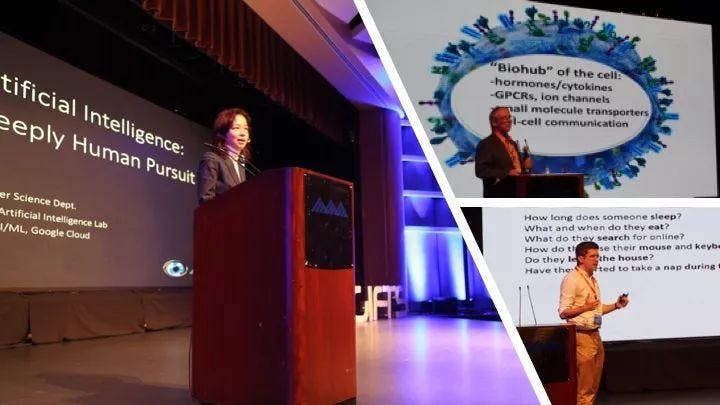 GIFTs Date: 30th April, 2019
GIFTs Time: 8:00 am - 5:30 pm
GIFTs Location: Santa Clara Convention Center

GIFTs -- Global Innovation and Future Technology Summit Agenda
8:00 am - 8:40 am Check-in
8:40 am - 8:50 am Welcome Speech
Jianxin Zhang, Deputy Consul General of the People's Republic of China in San Francisco
8:50 am - 9:00 am Welcome Speech
Del Christensen, Chief of Global Business Development, Bay Area Council
9:00 am - 9:10 am Welcome Remark
Event Host - Z-Park
9:10 am – 9:30 am Opening Speech:The Leadership in Future Technology Development
Tsu-Jae King Liu, Dean of Engineering, College of Engineering, University of California, Berkeley
9:30 am – 10:00 am Keynote:Coming soon
Tim Draper, Founder, Draper Associates, DFJ, and the Draper Venture Network
10:00 am – 10:30 am Keynote:Materials Technology Innovation and Commercialization
Yi Cui, Professor, Department of Materials Science and Engineering of Stanford University
10:30 am - 11:00 am Keynote:Future Biotech, Genetics, Internet, and DNA Computers
Reese Jones, Associate Founder, Singularity University
11:00 am - 11:20 am Speech: The Experience of American Cities in Practicing Smart Cities
Wayne Lee, Millbrae Mayor
11:20 am - 11:50 am Keynote:Top Global Technology Trends: Silicon Valley Prospective
Anis Uzzaman, Pegasus Tech Ventures, General Partner & CEO
11:50 am - 12:10 pm Speech:Using Cloud AI for Advancements in Automation
Charles Jankowski, AI and Robotics Applications Director, CloudMinds Technologies
12:10 pm - 1:30 pm Lunch / Exhibition Hall Opens
1:30 pm - 1:50 pm Speech:On Unicorns and Elephants
Ravi Belani, Managing Partner, Alchemist Accelerator
1:50 pm - 2:35 pm Panel:AI--The Power to Overturn the Future
Chuck Ng (Moderator), Nikhil Jain, Tony Ding, Tim Byun (Invited), Yi Ma (Invited), Sean Chen (Invited)
2:35 pm - 3:20 pm Panel:Where Is the Next Breakthrough in Biomedicine?
Mengyao Ella Li (Moderator), Orrin Ailloni-Charas, Jason Hwang, Shruti Kothari …
3:20 pm - 4:05 pm Panel:Exploring the Path to Smart Cities: Building the City of the Future with Cutting-edge Technology
David G. Lim (Moderator), Benson Chan, Tianzhen Hong, Robert Zhu
4:05 pm - 4:25 pm Speech:Strategic Project Management Drives Continuous Innovation
Dr. Kern Peng, Genernal Manager, Intel California Validation Center
4:25 pm - 4:45 pm Speech:Global Branding
Barron Zuo, Director of Great China Affairs, Indiegogo Inc.
4:45 pm - 5:30 pm Panel:Global Brand Strategy for Technology Products
Barron Zuo (Moderator), Cosmo Xue, Chen Huang, Ruming Liu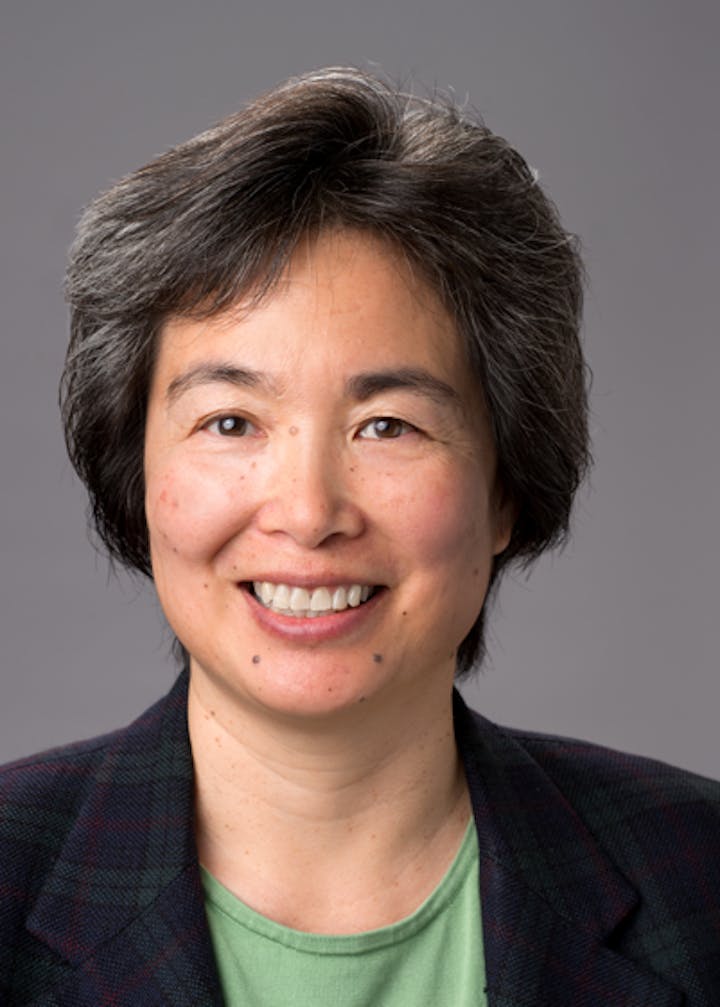 Tsu-Jae King Liu, Dean of Engineering, College of Engineering, University of California, Berkeley
Tsu-Jae King Liu received the B.S., M.S. and Ph.D. degrees in Electrical Engineering from Stanford University. In 1996 she joined the faculty of the University of California, at Berkeley, where she now holds the Taiwan Semiconductor Manufacturing Company (TSMC) Distinguished Professorship in Microelectronics. From 2000 to 2004 and from 2006 to 2008, she served as the Faculty Director of the UC Berkeley Microfabrication Laboratory. From 2008 through 2012, Professor Liu was the Associate Dean for Research in the College of Engineering at UC Berkeley. From 2012 to 2016 she served as Chair of the Electrical Engineering Division, and from 2014 to 2016 she served as Chair of the EECS Department.
Professor Liu's awards include the Ross M. Tucker AIME Electronics Materials Award, NSF CAREER Award, the DARPA Significant Technical Achievement Award, the Electrical Engineering Award for Outstanding Teaching at UC Berkeley, the IEEE Kiyo Tomiyasu Award, the UC Berkeley Faculty Mentor Award, the Electrochemical Society Dielectric Science and Technology Division Thomas D. Callinan Award, the Intel Outstanding Researcher in Nanotechnology Award, the Semiconductor Industry Association (SIA) University Researcher Award, and the Semiconductor Research Corporation (SRC) Aristotle Award. Her research activities are presently in advanced materials, fabrication processes and devices for energy-efficient electronics. She has authored or co-authored over 500 publications and holds over 90 patents.
Professor Liu is a Fellow of the IEEE and a member of the U.S. National Academy of Engineering, and serves on the Board of Directors for Intel Corporation.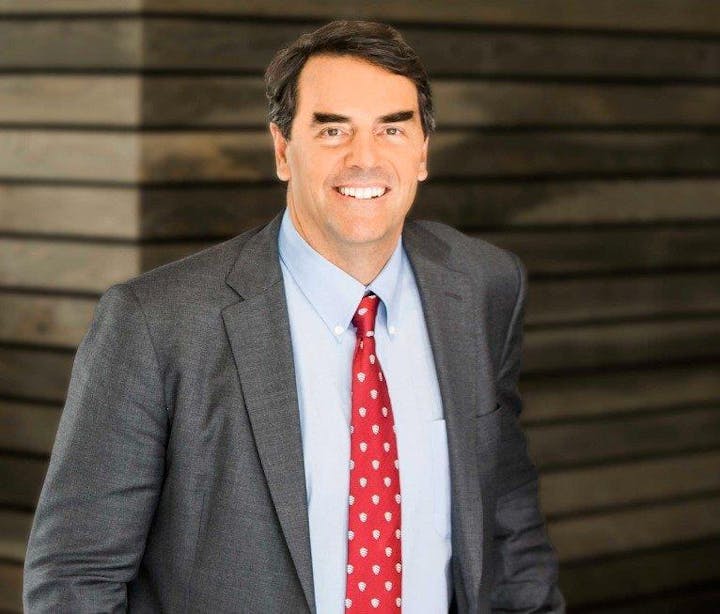 Tim Draper, Founder, Draper Associates, DFJ, and the Draper Venture Network
Tim Draper is a top global venture capitalist, having founded Draper Associates, DFJ and the Draper Venture Network, a global network of venture capital funds. He is a leading spokesperson for Bitcoin, Blockchain, ICOs and cryptocurrencies, having won the Bitcoin US Marshall's auction in 2014, and led investments in the companies that would issue two of the largest ICO's: Tezos and Bancor. He created viral marketing. Arguably, social media, crowdsourcing and growth hacking are all outgrowths of Tim's invention of viral marketing.
He is regularly featured on all major networks as a proponent for entrepreneurship, innovative governance, free markets and Bitcoin, and has received various awards and honors including the World Entrepreneurship Forum's "Entrepreneur of the World," and is listed as one of the top 100 most powerful people in finance by Worth Magazine, the top 20 most influential people in Crypto by CryptoWeekly, #1 most networked VC by AlwaysOn, #7 on the Forbes Midas List, and #48 most influential Harvard Alum.
In promoting entrepreneurship, he created Draper University of Heroes. The school launched entrepreneurs from 76 countries who built 350 companies. He authored a popular entrepreneur's text book called, "How to be The Startup Hero" and created a crowdsourced TV series with Sony Network called "Meet The Drapers". He started Innovate Your State, a non-profit dedicated to crowdsource innovation in government. Tim Draper served on the California State Board of Education.
Tim Draper received a Bachelor of Science from Stanford University with a major in electrical engineering and a Master of Business Administration from the Harvard Business School. He has two honorary doctorates from The International University and Trinity College of Dublin.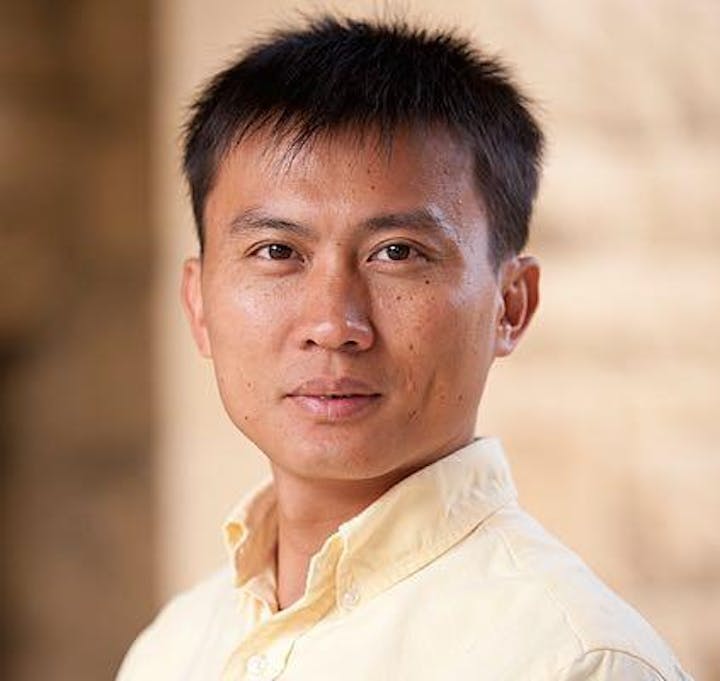 Yi Cui Ph.D, Professor, Department of Materials Science and Engineering of Stanford University
Professor of materials science and engineering, of photon science, senior fellow at the precourt institute for energy and prof, by courtesy, of chemistry in Stanford University.
In 2005 he became an Assistant Professor in Department of Materials Science and Engineering at Stanford University. In 2010 he was promoted to an Associate Professor with tenure and named as David Filo and Jerry Yang Faculty Scholar. In 2016, he was promoted to be a Full Professor. His current research is on nanomaterials and electrochemistry for energy storage, catalysis, solar cells, topological insulators, wearables, biology and environment.
He is a highly proliferate materials scientist and has published ~430 research papers, filed more than 50 patent applications and give 400 plenary/keynote/invited talks. His works have generated a very large impact and he is among top most cited scientists in the world (Google Scholar, H-index 172). He has won numerous awards recognizing his scientific contributions in these research areas, including ECS Fellow (2018), Blavatnik National Laureate in Physical Sciences (2017), MRS Fellow (2016), MRS Fred Kavli Distinguished Lectureship in Nanoscience (2015) and so on.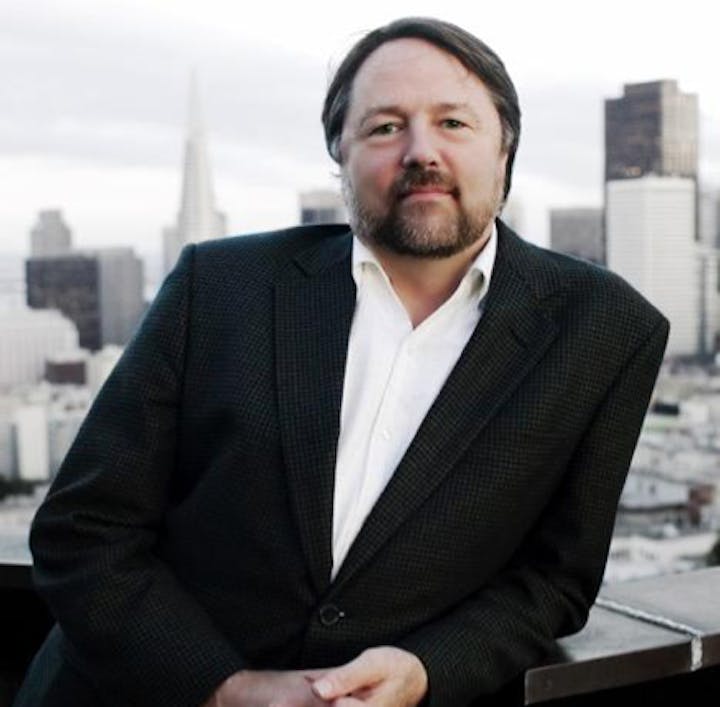 Reese Jones, Associate Founder, Singularity University
Reese Jones is a biophysicist and an associate founder of Singularity University. Singularity University's (SU) mission is to educate, inspire and empower leaders to apply exponential technologies to address humanity's grand challenges.
Reese likes building infrastructure companies for emerging technologies in health, biology, mobile, AI, and internet. He has been a Facebook advisor since 2016, and he was the genetic advisory council at Harvard Medical School. Expertise includes broadband internet plumbing infrastructure, media infrastructure technologies, digital currency, human interface monetization, biometric interfaces, wireless infrastructure, synthetic biology infrastructure, evolutionary theory and innovation.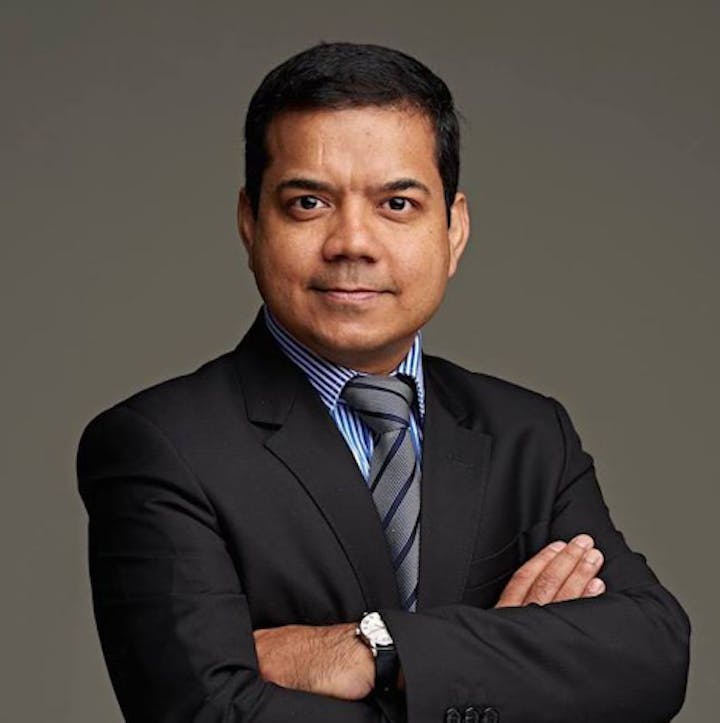 Anis Uzzaman Ph.D, General Partner & CEO, Pegasus Tech Ventures
Anis Uzzaman, Ph.D., is the General Partner, CEO, and founding member of Pegasus Tech Ventures, a Silicon Valley-based VC with strong global network and investments.
Managing more than a dozen multi-million dollar funds, Anis has invested in over 140+ startups in the United States, Japan, and Southeast Asia. Prominent US startups in the Pegasus Tech portfolio include Vicarious, Osaro, Rigetti, x.ai, Genius, Affectiva, Afero, IFTTT, and Color Genomics. He is an investor and a board director of Tech in Asia, the largest tech media in Southeast Asia. Anis also sits on the board of directors of Affectiva, Afero, Sano, Blue Frog Robotics and etc.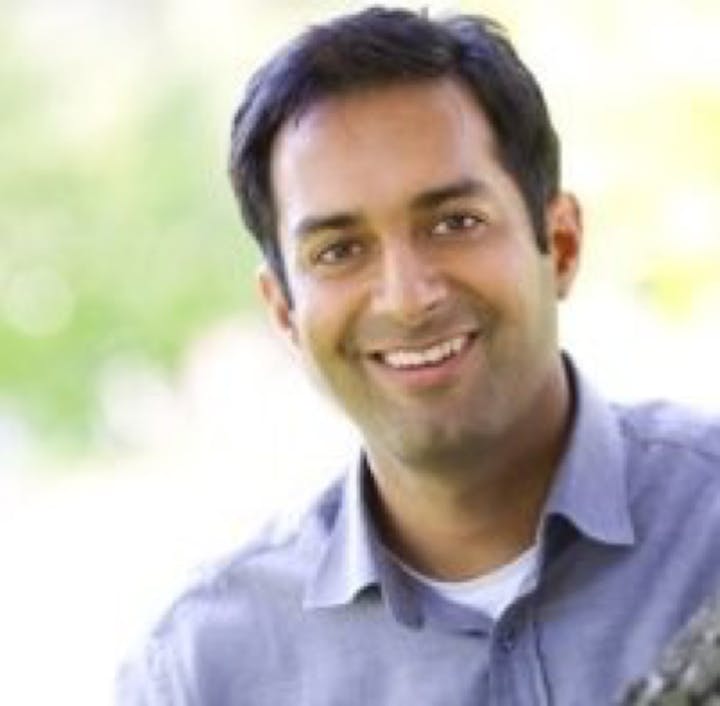 Ravi Belani, Managing Partner, Alchemist Accelerator
Ravi Belani is the managing director at Alchemist Accelerator, a venture-backed initiative focused on accelerating startups whose revenue comes from enterprises. He earned his M.B.A. degree from Harvard Business School, M.S. in Industrial Engineering and B.S. in Engineering from Stanford University.
GIFTs Speaker Full List (By Speech Order)
Jianxin Zhang, Deputy Consul General of the People's Republic of China in San Francisco
Del Christensen, Chief of Global Business Development, Bay Area Council
Tsu-Jae King Liu, Dean of Engineering, College of Engineering, University of California, Berkeley
Tim Draper, Founder, Draper Associates, DFJ, and the Draper Venture Network
Yi Cui, Professor, Department of Materials Science and Engineering of Stanford University
Reese Jones, Associate Founder, Singularity University
Wayne Lee, Millbrae Mayor
Anis Uzzaman, Pegasus Tech Ventures, General Partner & CEO
Charles Jankowski, AI and Robotics Applications Director, CloudMinds Technologies
Ravi Belani, Managing Partner, Alchemist Accelerator
Chuck Ng, President, Project PAI
Nikhil Jain, CEO, ObEN
Tony Ding, Amazon AI Senior Manager
Mengyao Ella Li, Senior Director of Investment of ZGC Capital Corporation
Orrin Ailloni-Charas, Managing Partner, Hermes Life Science Venture
Jason Hwang, Partner, Hambrecht Ducera Growth Ventures
Shruti Kothari, Director of Strategic Engagement, Kaiser Permanente Ventures
David G. Lim, Founder, Law Offices of David G. Lim & Former Mayor, City of San Mateo
Benson Chan, Senior Partner, Strategy of Things
Tianzhen Hong, Deputy Head, Building Technology Department of Berkeley Lab
Robert Zhu, Executive Director, Dynacom
Kern Peng, Genernal Manager, Intel California Validation Center
Barron Zuo, Director of Great China Affairs, Indiegogo Inc
Cosmo Xue, Managing Director, LKK US
Chen Huang, General Manager, Segway US
Ruming Liu, Founding Partner, MagStone Law, LLP