Sales Have Ended
Ticket sales have ended
Follow us on Facebook: G.S.C Open Water - Longest Day Swim @G.S.C.LongestDaySwim OR click on our website: www.galwayswimmingclub.ie
Sales Have Ended
Ticket sales have ended
Follow us on Facebook: G.S.C Open Water - Longest Day Swim @G.S.C.LongestDaySwim OR click on our website: www.galwayswimmingclub.ie
THE LONGEST DAY SWIM - JUNE 22nd GALWAY 2019
About this event
INTRO:
On June 22nd, 2019 Galway Swimming Club is proud to host the 2019 Longest Day Swim in Galway. This event gives participants the chance to swim down the fabulous River Corrib, passing many of Galway's favourite landmarks including NUIG, Menlo Castle, Steamboat Quay and swimming under the Quincentennial Bridge. This is a not to be missed opportunity to see Galway from a unique perspective.
LOCATION
The 4K swim STARTs from The Glenlo Abbey Hotel. 53°18'11.1"N 9°05'21.6"W [https://goo.gl/maps/axA9jwTUAeSz4vWq6]
The 2.5K swim STARTs from NUIG Dangan. 53°17'43.3"N 9°04'28.8"W [https://goo.gl/maps/3GzJUuXitq6e7wZr6]
Both Swim Events FINISH at the COMMERCIAL BOAT CLUB, Eircode: H91 FH61, Waterside, Woodquay, Galway. 53°16'41.9"N 9°03'16.1"W [https://goo.gl/maps/umPU6znKFYsUR79S9]
CHARITY PARTNER:
Galway Swimming Club is partnering with the 3Ts Charity on the Longest Day swim.
3Ts is a charity focused on the provision of services for the prevention and education of Suicide. 3Ts raise funds by partnering with clubs like Galway Swimming Club to help prevent future deaths by suicide by focusing their funds on research, intervention programmes and support. 3Ts receive no government support and rely on the good will of clubs like Galway Swimming Club to raise much needed funding. Funds raised through this event will be used for the provision of services and initiatives for the Galway area.
See https://www.3ts.ie for more details.
REGISTRATION:
Places limited to 300.
Registration closes at 5PM on Friday June 21st 2019.
Swimmers MUST be over 18 years of age and be a competent open water swimmer.
COST:
€50 per swimmer for 2019 Swim Ireland Members.
€60 per swimmer for Non Swim Ireland Members [inc. €10 Day Insurance].
If you are NOT a member of Swim Ireland, the special once-off daily insurance charge of €10 is MANDATORY to ensure that swimmers are fully insured for the event.
Current Swim Ireland Members MUST enter their SI Number when completing their entry form.
MISCELLANEOUS:
All participating swimmers will receive a customised T-Shirt and Swim Hat to celebrate their participation in the 2019 event.
Follow us on Facebook: G.S.C Open Water - Longest Day Swim @G.S.C.LongestDaySwim OR click on our website: www.galwayswimmingclub.ie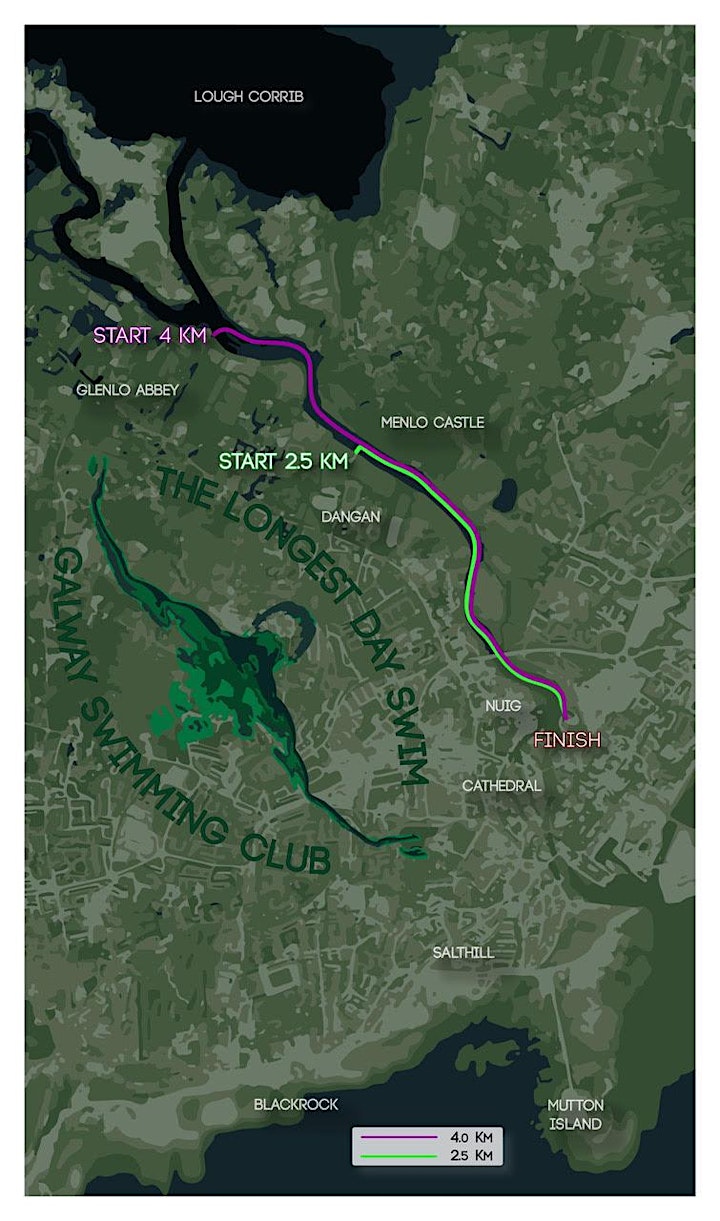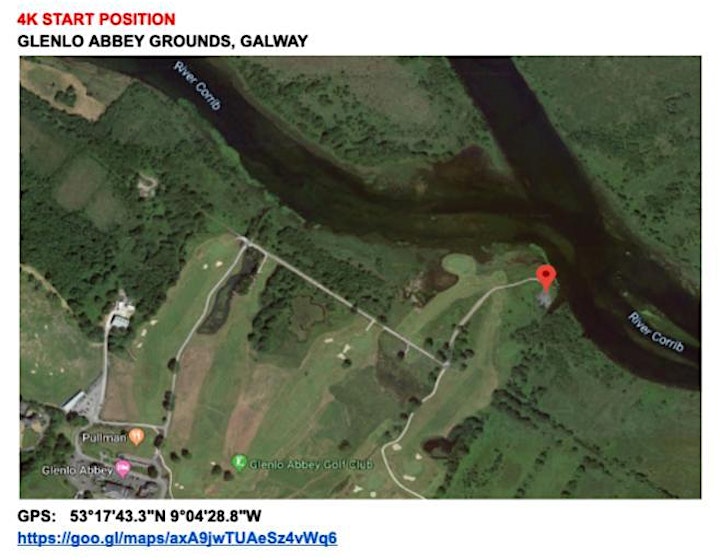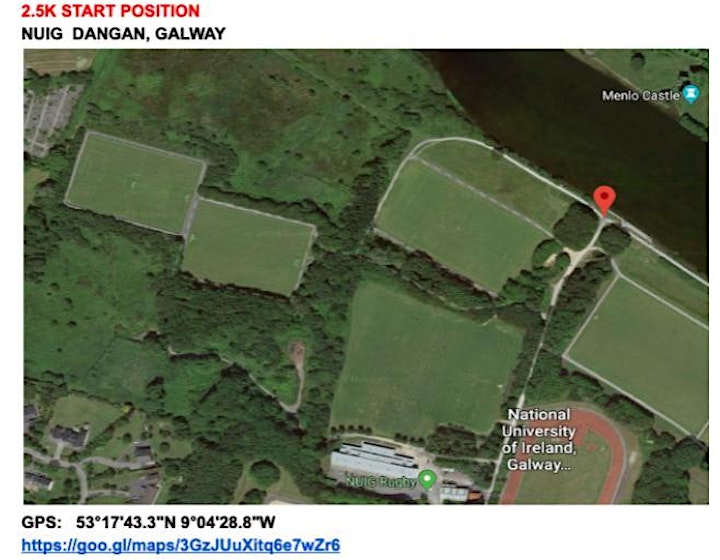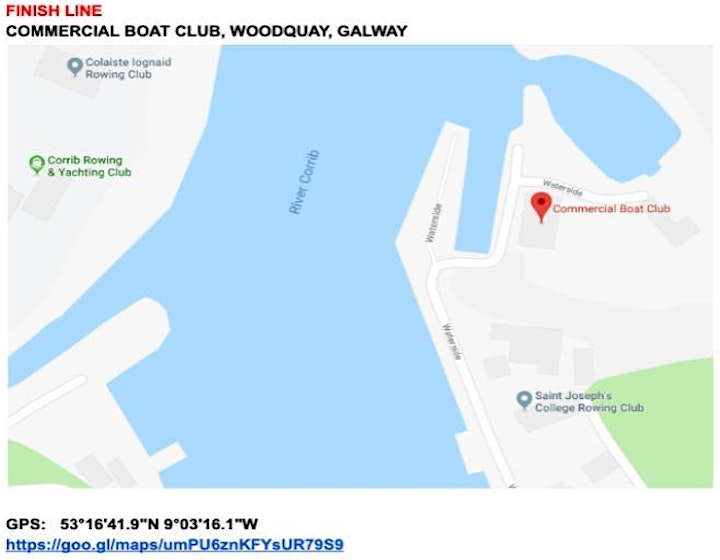 Organiser of 2019 GALWAY LONGEST DAY SWIM - GALWAY SWIMMING CLUB & 3TS
Galway Swimming Club is more than just a swimming club. It is institution with a long history in swimming in Galway, the Connacht region & also more prominently over the past 15 years on the National & International stage.
Galway SC aims to provide all members with an opportunity to excel & build skills & their personal development as young people. The Club Motto encapsulates this – "providing an environment & pathway program where performance & participation swimming can be used & developed to support each swimmers needs", providing our members with the opportunity to fulfil their potential.