About this Event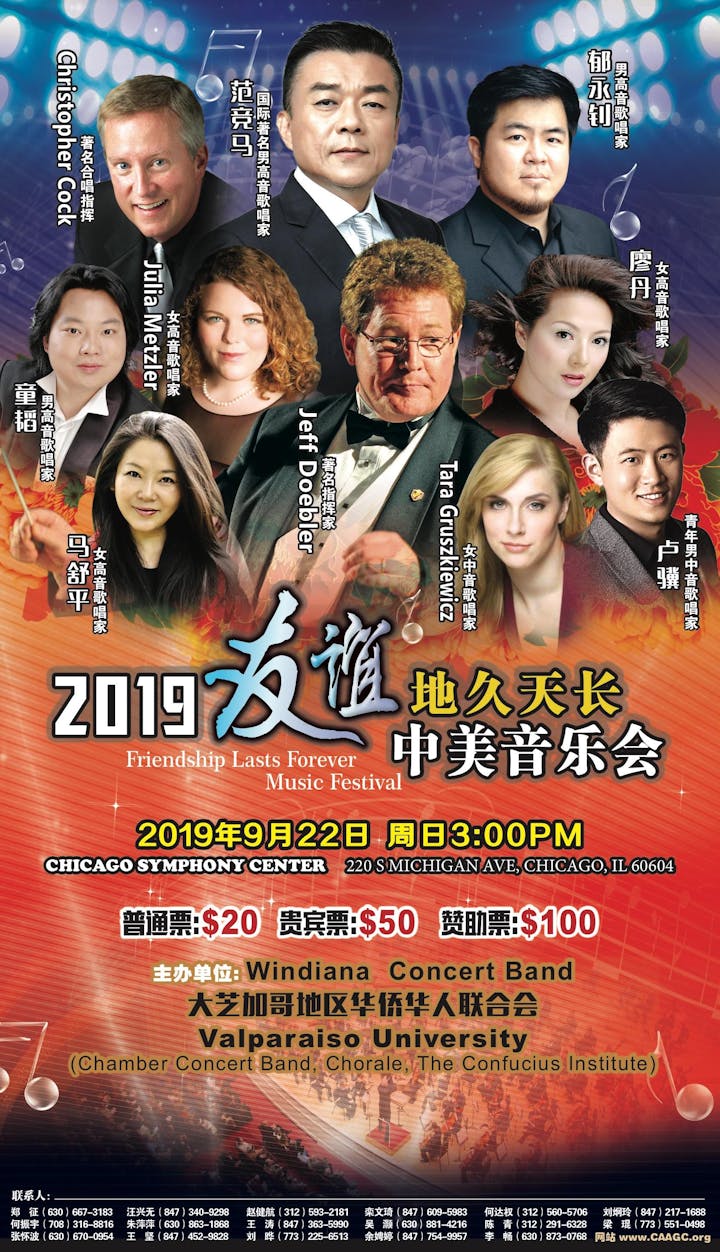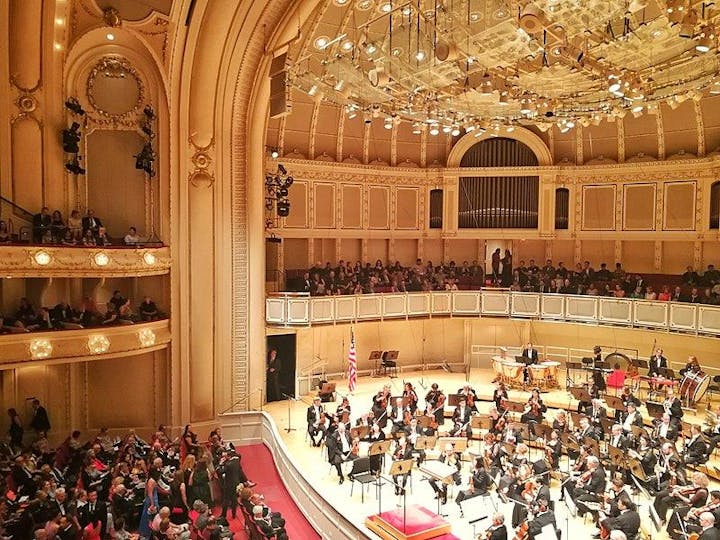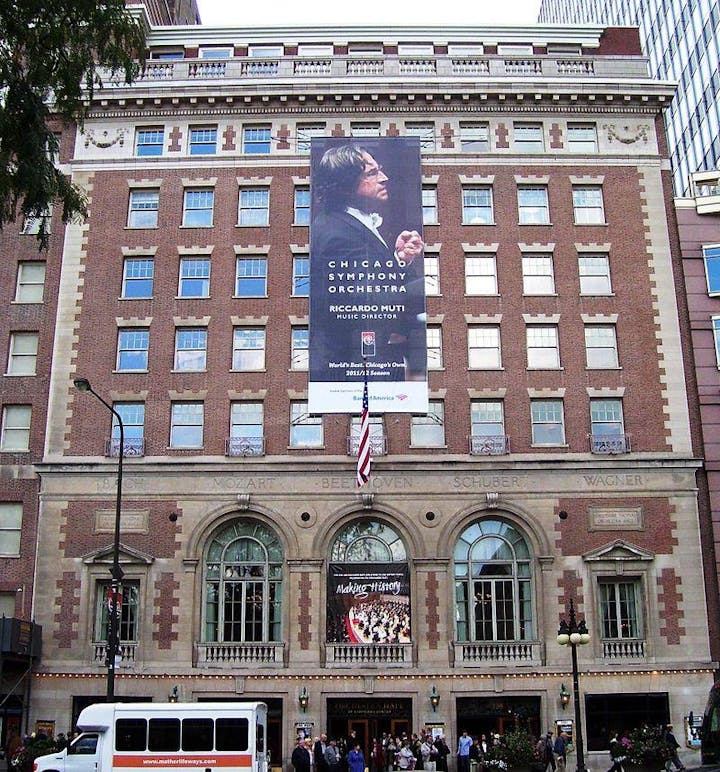 Consisting of over 500 performers from the Midwest, "Friendship Lasts Forever" is a wondrous spectacle of music, dance and more, showcasing Chinese and American cultures. It is a two- hour gala concert at Chicago Symphony Center, at 3pm on Sunday, September 22, 2019.
The cast, from both China and the US, consists of leading artists, grand concert band, choir, and dancers in traditional Chinese attire. A variety of classical opera and musical pieces are performed by top-rated tenor, soprano, and baritone singers.
This concert signifies what it means to be unified, not only in the enjoyment of performing arts but also in cultural sharing. It demonstrates the greatness we can create in cooperation across cultures.