Description
Join us for the third annual FarmHop! We're featuring TWO tour dates this year! August 10th and September 21st, 2019 from 9am-4pm (individual tour times may vary slightly).
A huge THANK YOU! to our sponsors for making this event possible: Indiana Dunes Tourism, Legacy Foundation, Market Wagon, South Shore Convention & Visitors Authority, Purdue Extension, & Whole Foods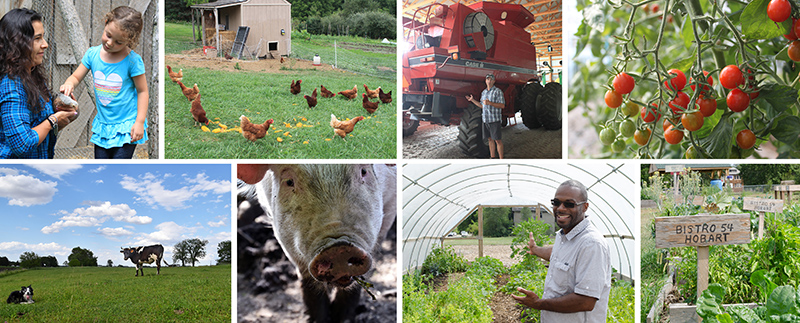 CHOOSE YOUR TOUR!
Choose from two dates and three tours from around the region for an in-depth look into the amazing work happening at family farms, community gardens and local food projects in Northwest Indiana. Enjoy the summer sunshine and seasonal changes from the view of a local farm. Hop on a bus full of farm enthusiasts and away you go!
Visit nwifoodcouncil.org/farmhop for additional details and photos.
August 10th Tours
Tour A – Valparaiso, IN departure –

Explore a biodynamic hop farm with heritage breed animals; a "slow" flower farm that's chemical free and takes inspiration from nature; a sustainable farm that has been organic since 1969 and raises heritage animals and unique varieties of fruits and vegetables; and a mini-tour of cluster of commercial farms including corn, onion sets, mint and tomatoes

(Howe Farms, Sunnyside Drive Flowers, Acorn Acres Farm, Bucher Farms, Dutch Valley Growers, Abbett Farms, Wapple Farms, lunch by Mrs Dornberg's Culinary Experience). *this tour may run over slightly. Departs from ArtHouse in Gary, IN.

September 21st Tour
Tour B – Valparaiso, IN departure –

This widely diverse tour will take you to a lively family farm with nearly 600 egg-laying chickens; an organic tilapia farm; a biodynamic farm producing vegetables, fruits, and flowers; and a homestead with incredible diversity including fruit production, heritage breed animals, and value-added products.

(Three Boys & Some Chicks, Triple B Tilapia, Pioneering Pig Homestead, Fairstream Farms, lunch by Triple B Tilapia). Departs from the Valparaiso Farmers Market, Valparaiso, IN.
Tour C – Gary, IN departure – See several thriving urban farms with unique solutions for community food access, a beautiful aquaponics system, an urban farmstead with exotic plants and medicinal garden and a church changing the face of farming with an abundant supply of homegrown produce! (East Chicago Aquaponics, A Rose for Yaminah Garden, Gary Rotary Club Fresh Start Farm, Faith Farms, Stewart House Urban Farm and Gardens, Grown in Gary, Temple Israel, lunch by TBD) Departs from Arthouse in Gary, IN.
*farms listed are not in a particular order per tour and are subject to change per farm needs.
Tickets are only $20 for adults or $10 for kids 12 and under and include a locally-sourced lunch! Plus, adult ticketholders will receive an added bonuses:
A voucher redeemable at MarketWagon.com, an online farmers market delivering local food across Northwest Indiana.
Questions or interested in sponsorship? Call 219-313-8828 or message us on Facebook!
Thank you to our generous sponsors for making this event possible!