Description
ABOUT THE EVENT
The Family Connections Conference is a FREE and FUN event in honor of parents, caregivers and those who play a role in the life of a child. Raising and caring for children is the hardest and most important job there is! This day is designed for parents, childcare providers and educators to walk away feeling refreshed, inspired and with some new tools to add to their toolbox. Attendees can expect food, conversation and great information!
DR. LAURA MARKHAM- Morning Keynote Presentation
Peaceful Parent, Happy Kids: Help Kids WANT to Cooperate without Yelling, Threats, Bribes or Punishments.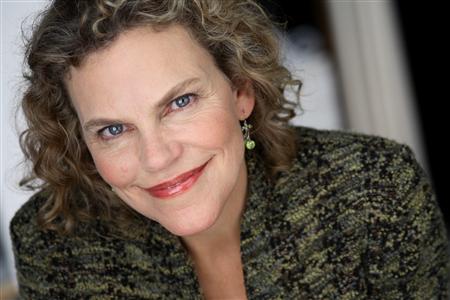 Dr. Laura Markham, is the founding editor of AhaParenting.com. She makes frequent TV and radio appearances and has been interviewed for thousands of articles by publications as diverse as The Wall Street Journal, The New York Times, Real Simple, Newsday, Men's Health, Redbook and Parents Magazine. Over 130,000 parents subscribe to her weekly email.
Her relationship-based parenting model, which she calls Peaceful Parenting, has helped thousands of families across the U.S. and Canada find compassionate, common-sense solutions to everything from separation anxiety and sleep problems to sass talk and cell phones. She is trained as a Clinical Psycholgoist at Columbia University, but she's also a mom, so she understands kids -- and parents! And she translates proven science into the practical solutions you need for the family life you want.
Dr. Laura Markham is the author of the three best-selling books:
- Peaceful Parent, Happy Kids: How to Stop Yelling and Start Connecting
- Peaceful Parent, Happy Siblings: How to Stop the Fighting and Raise Friends for Life
- The Peaceful Parent, Happy Kids WORKBOOK
ANGELA RUSS-ANYON- Afternoon Keynote Presentation
Don't Just Bore Them- Explore Your Creative Side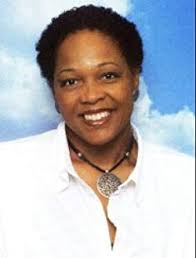 Angela Russ-Anyon is a nationally recognized, children's author, award-winning artist and producer, and keynote speaker on the subject of music and movement for young children. She has worked with thousands of young children in Southern California classrooms, museums, and performing arts centers, inspiring them to aquire the most from their experiences. Her workshops are energized, informative, and everyone walks away with something useful to try with their kids.
CONFERENCE ACTIVITIES
Parent Cafe: An opportunity to connect, share and learn with other parents.
Resource Fair: Participants will the the chance to walk through our Resource Fair of local organizations and businesses who offer resources and services for families.
Door Prize Drawing: Caring for children is a thankless job so we want many of our conference participants to walk away with some amazing prizes as a way to honor what you do! Be sure to stay until the end of the day for a chance to win one of our many awesome door prizes!
FREQUENTLY ASKED QUESTIONS:
Who should attend this event?
Parents, grandparents, foster parents, child care providers, educators, school staff, aunts, uncles, babysitters, and anyone who plays a caregiveing role in the life of a child of any age; infant through teenager. It takes a village to raise a child and this day is designed for anyone who is a part of a child's "village".
Will childcare be provided?
Childcare will not be available for this event. Infants in arms are welcome.
Will food be provided?
Yes, continental breakfast and lunch will be provided.
Can I register at the door?
Advance registration is highly preferred so that accurate seating, food and materials can be prepared. However, walk-ins will not be turned away.
Anything else I should know?
Dress comfortably and in layers.
And most importanty, bring a friend, relax and enjoy the day- YOU DESERVE IT!
SPONSORING AGENCIES:
The Family Connections Conference is a collaborative effort among many community organizations.
The 2019 Sponsoring Agencies and Planning Committee are:
- Sierra Cascade Family Opportunities
- Lassen County Child Abuse Prevention Council
- Lassen County Child and Family Services
- Lassen County Office of Education
- Lassen Childcare Planning Council
- Lassen HEART
- Lassen Family Services
- Lassen County Community and Social Services