Description

OUTLEARN YOUR FEARS
If you're like most great leaders you have a strong desire to learn more. Join us for the ScaleUp Summit where some of the best speakers in the world have spoken. The ScaleUp Summit creates a unique learning experience for business leaders who are aiming for growth. Get out of the office to learn through from experts and network to gain a competitive edge.
Join Assured Strategy for two days of some of the best speakers in the world at the ScaleUp Summit.
When you join the Assured Strategy team at the ScaleUp Summit there are four extra benefits the average attendee does not experience.
Receive a 17% discount off the conference price

Join our team's private dinner party on Tuesday night

Experience a daily debrief with the AS team on speaker content. Several of our attendees shared this daily group conversation was one of the best parts of the Summit because it enhanced their learning

Enjoy prefer

red team seating close to the stage


Summit Event Content

Where leading ScaleUp firms meet the best ideas

This Summit is tailored to business owners interested in growing their companies. Over the course of two days, these scaling executives and their teams will learn from award-winning authors as they reveal their findings for building better leadership, strategy, marketing, sales, operations, and finance.
The ScaleUp Summit is your premier source for clarity on how to improve your business. Join leaders from the fastest growing mid-market firms ($5 million to $500 million), for intense interactive learning, networking, and idea-generation.
2018 ScaleUp Summit Highlights
2019 Fall ScaleUp Summit Speakers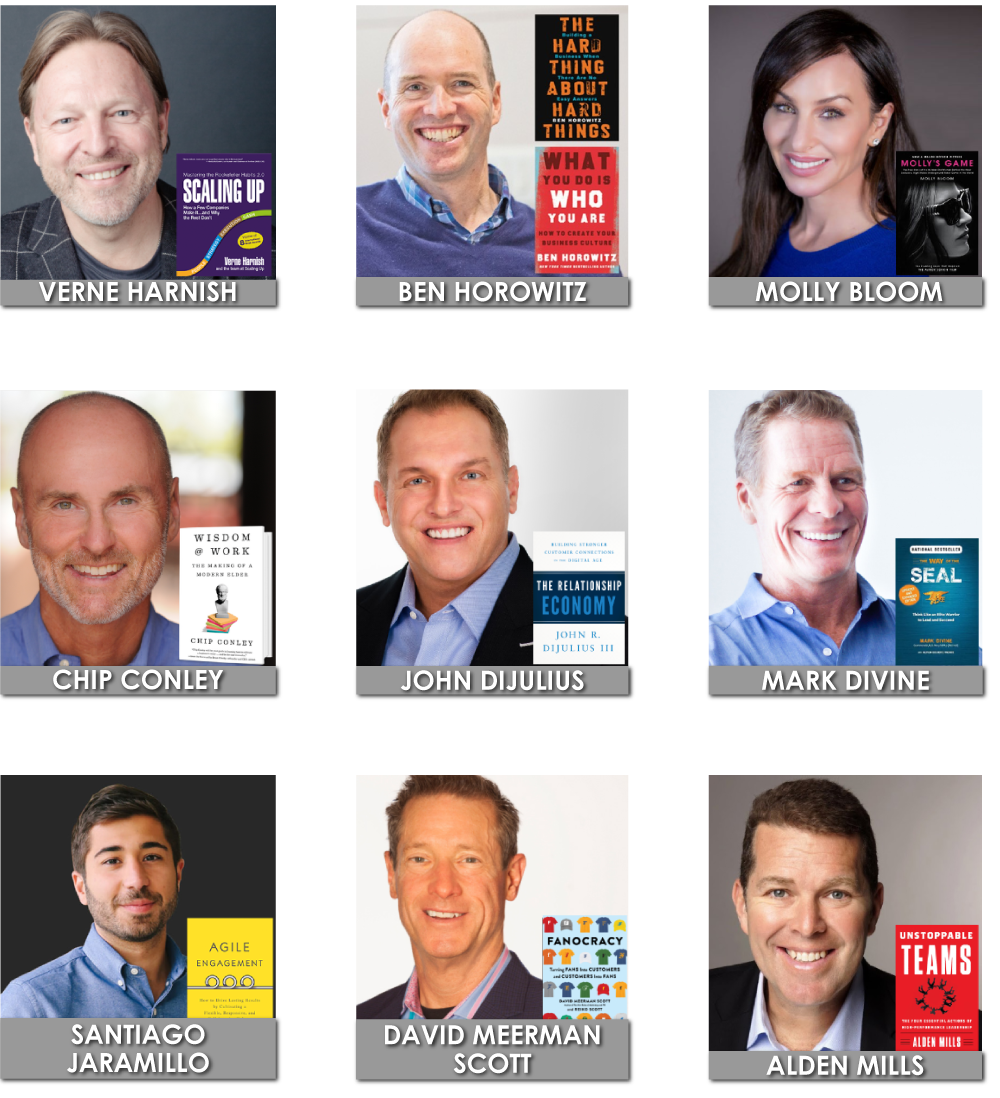 Refund policy
Full amount will be refunded if the cancellation is done on or before September 14, 2019. After September 14, 2019, you'll be issued a ticket for a future Summit.