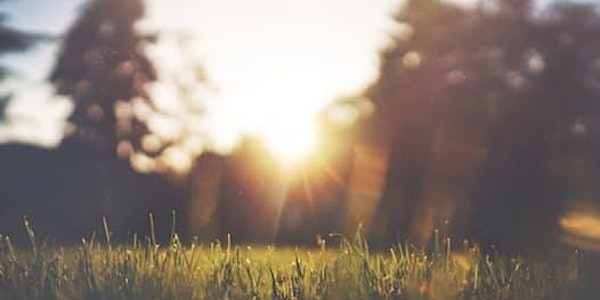 2019 Fall Monday Evening MBSR Orientation Session (Myers Park Presbyterian Church)
When and where
Location
Myers Park Presbyterian Church 2501 Oxford Pl Charlotte, NC 28207
Refund Policy
Refunds up to 7 days before event
Description
The first step for registering for the 8-week Mindfulness-Based Stress Reduction (MBSR) course is to attend the Orientation Session. This is a time to learn more about mindfulness, how it can be helpful in our lives, and how we work with mindfulness in this course. It is a chance to ask questions and register if you choose.
Before signing up for this Orientation Session, please check your calendar to see if you are able to attend the 8 weeks of class and the retreat day. If you find that you will miss more than one class session, we recommend that you do not sign up at this time, as each class builds on the class before. Missing more than one class makes it unlikely that you will be able to "catch up" with the missed class material.
The dates for this class are as follows: Mondays from 6:30-9:00 PM (Sept 16 - Nov 4). The retreat day is on Saturday October 26 from 10:00 AM - 4:00 PM. If these dates work for you, please join us at the Orientation Session for this class series. If you would just like more information to see if it is a good fit for you, but are not ready to commit to the class, please call or email us for the information, as the Orientation Session is designed to prepare people to participate in this class series.
This session lasts a little over an hour. Please plan on attending the Orientation Session that corresponds with the class you are interested in taking. For example, if you are interested in a Wednesday evening class, plan to attend the Wednesday evening Orientation Session for that class series.
The registration fee for the Orientation Session is $15, which can be applied to the cost of the MBSR 8-week class if you decide to sign up. If the $15 fee is an obstacle for you, please email us directly.
NOTE: If you change your mind about taking the class after your register for the Orientation Session, please cancel your reservation for a refund or email me (jjohnson@ccmindful.org) so I can open a spot for someone else. Refunds for the $15 fee are provided only if you cancel 7 or more days before the session.
Please direct any questions to Jude jjohnson@ccmindful.org.