2019 Fall Family Festival-J. Low Birthday Bash and Duck Derby at Camp Maryd...
Description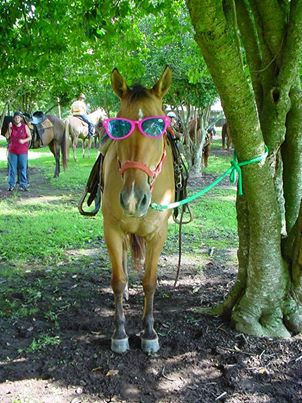 Open to girls in grades K – 12 and their families
Happy birthday, Juliette Low!
Join us on SUNDAY afternoon, October 13th at Camp Marydale for our annual Fall Festival and birthday celebration for the original J. Lo!
Activities include: face painting, low ropes, canoeing, pony rides, archery, and SWAPS.
Time: 1 p.m. – 5 p.m. Duck Derby begins at 2:30 p.m.
Where: Girl Scout Camp Marydale, St. Francisville, LA
Please bring a snack or purchase snacks at the Dining Hall!
The Duck Derby begins at 2:30 p.m. Hundreds of plastic ducks will compete for the grand prize. Participants will "quack" on their ducks as they try to swim to victory! The winner of the grand prize will receive a $200 Girl Scout 'duck dough' gift card which can be used for camp, programs, and shop items for Girl Scout members.
For just a $25 contribution/registration fee, you will get entrance for a whole family, one duck to race, and a full afternoon of fun. Additional ducks may be purchased for $5 each.
If you cannot attend but would like to support our girls-please click on the "Donation" option!
All registration fees for these events will be credited to the Service Unit number you indicate on your Eventbrite registration, and the proceeds from each event benefit the needs of that particular camp property.
Any Cadette or older Girl Scouts who would like to help Ms. Jill herd the ducks across the finish line (plan on gettng in the pool), please contact Jill Pollard, COO at 504-355-5871 or jpollard@gsle.org.