2019 Faith Hope and Love Fundraiser Dinner: Imagine Transformed Lives
About this Event
CELEBRATING 15 YEARS
FRIDAY, OCTOBER 4, 2019 | Indy Vineyard Church, 8383 Craig St. Indianapolis, IN 46250
CHECK-IN: opens at 6:15 PM. Welcome Reception begins at 6:30 PM
ATTIRE: Business Casual
In Indiana, nearly one million Hoosiers are food insecure. Research has shown that for every 1% increase in food insecurity, there is a 12% increase in violent crime. However, we can expect that through continual partnership with individuals like you, God will allow us to do even greater things to diminish the role of hunger in our local communities.
JOIN US for this inspirational dinner ...
as we share how our missional approach to hunger is transforming lives and changing the landscape of addressing food insecurity. At this banquet, you will meet some people whose lives have been transformed, both volunteers and pantry clients alike. You will also meet some people who have witnessed how God multiplied the resources you have given so we can provide more for the community. We are so excited and we are expecting to see greater things grow from this event.
If you are not able to attend, DONATIONS can be made here: https://www.fhlcommunity.org/help-us-support-central-indiana-food-pantries/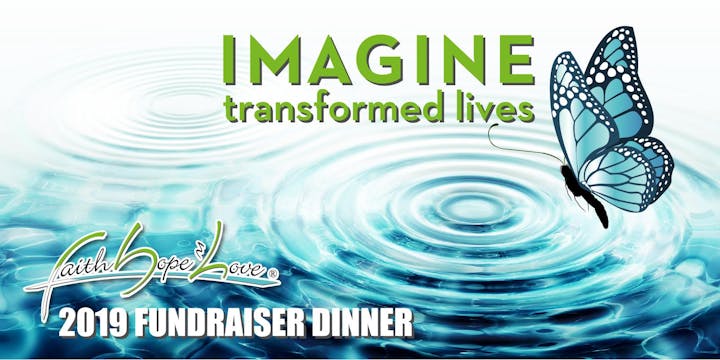 About FHL
Faith Hope and Love Community, Inc. (FHL) is a unique faith-based nonprofit organization founded in 2005. The mission of FHL is to connect volunteers and resources with love and service to meet the needs of persons and communities, and offer hope to our neighbors. Known for mobilizing hundreds of volunteers each year for "mission trips in your own backyard," FHL's focus has sharpened to what the organization believes is a key leverage point for sustainable, systemic change in Indianapolis toward equity and the flourishing of our beautiful, multicultural community— Food Justice through "Missional Food Pantry" Training program. FHL has spent the last decade developing key alliances, incubating and training neighborhood food pantries and community organizations on holistic food.