2019 Engineering Mentor Night at Shoreline Community College (event cancelled due to snow - will reschedule for March-April)

Wednesday, February 6, 2019 from 6:00 PM to 8:30 PM (PST)
Event Details
This Engineering Mentor Night, co-sponsored by the Puget Sound Engineering Council (PSEC) and Shoreline Community College (SCC), is an opportunity for college students to meet working professionals from a wide spectrum of the engineering profession.
Are you willing to join us for a one night event as an engineering mentor? Here's what to expect:
• Mentors are practicing engineers from a variety of disciplines and employers, meeting with students in a "speed date" format.
• Students are attending to:
   - Meet professional engineers
   - Explore opportunities in the engineering professions
   - Get advice from professionals
   - Learn more about employment in engineering (mentoring, internships, or work experience)

• Mentors are encouraged to bring samples of their work, such as reports, drawings, and models that will fit on a 30" X 30" table top for discussion with the students.
• This is not a career fair; it is an open forum for students interested in a career in engineering to ask questions and for you to share your experience. It is also an opportunity to share information about your professional societies, type of employer, or your company as applicable.
• There are no expectations of an ongoing or follow-up mentoring relationship with any student unless both parties desire it.
Food and refreshments will be provided.
Additional information is available on the PSEC Mentor Nights web page.
If you have questions about this one-night 2019 event, please contact Harry Ehlers, PE, the PSEC Mentor Night Coordinator for this event, at:
The event starts at 6:00 pm, so please arrive by 5:30 pm to check-in and locate your table.
Link to Shoreline Campus map: http://www.shoreline.edu/map/campus-map.aspx
Link to Driving directions: http://www.shoreline.edu/map/directions-to-campus.aspx
Note: Parking is free after 4 pm. The visitor parking lot is located west of the main gate (Greenwood Avenue North & Innis Arden Way).
If you have a great time, tell your coworkers and join us for more mentor nights by visiting the PSEC Mentor Nights web page.
When & Where

Student Union (Building 9000), Main Dining Room
Shoreline Community College
16101 Greenwood Avenue North
Shoreline, WA 98133-5696


Wednesday, February 6, 2019 from 6:00 PM to 8:30 PM (PST)
Add to my calendar
Organizer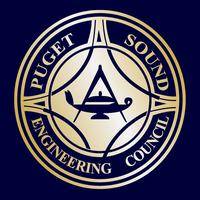 The Puget Sound Engineering Council is a 501(c)6 non-profit organization that has, as constituents, the majority of the engineering professional and technical societies in the Puget Sound.  Our central goal is to increase public awareness and appreciation of engineering, science and technology.