Description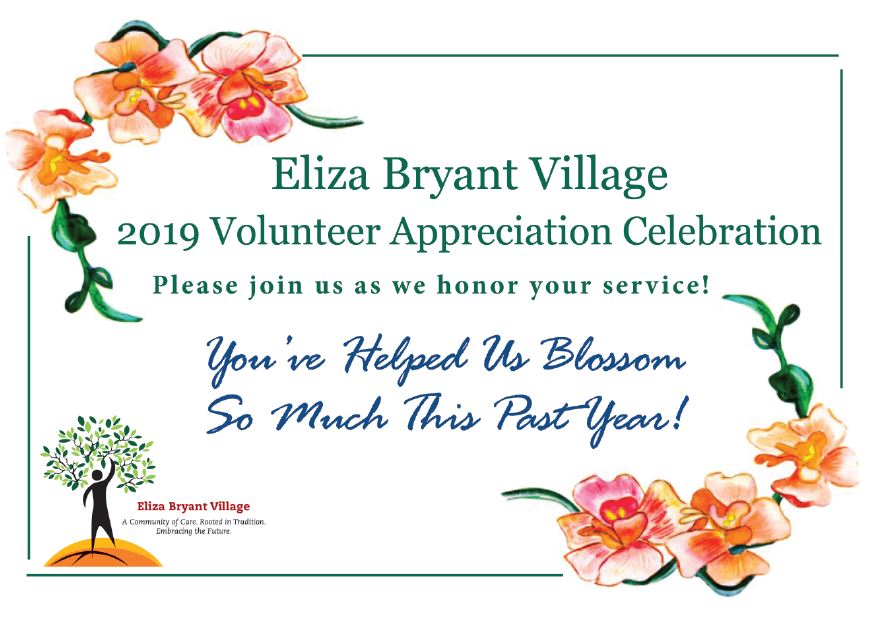 In appreciation of Eliza Bryant Village volunteers, we will host our 2019 Volunteer Appreciation Celebration on Thursday, March 14, 2019 at The Bop Stop (2920 Detroit Avenue, Cleveland, OH 44113) from 6:00 p.m. to 8:00 p.m.
We are excited to host this celebratory event because we have been so fortunate to have many talented and skilled volunteers over the past year who have helped us blossom so much.
We hope you are able to join us!
The celebration will include raffles, live music, prizes and an award ceremony!
Please RSVP by Friday, February 22, 2019. If you have questions, please call (216) 391-2903 and leave a voicemail. We will return your call as soon as possible.