2019 Economic Forecast and Financial Market Update & Annual Meeting
Description
January's presentation will focus on Commerce Bank's outlook for both the US and International economies and conclude with Commerce Trust Company's outlook and recommendation for investment portfolios.
Take-aways:
US Economy is probably in better shape than most recognize

Still, there is global divergence and the world's economy is no longer in a synchronized expansion

As such, the risk to our economic expansion ending continues to grow

However, we expect the current economic expansion to last for several more years, longer than the typical consensus forecast

Despite our optimistic economic outlook, risk assets (stocks) have rallied more than 300% and this has been the longest bull market without a 20% correction

We are currently focused on ensuring client's recognize these risks and rebalance their likely overweight to equities back into higher quality long dated fixed income assets
Agenda:
7:30 – 7:45 am Registration/Breakfast
7:45 – 8:00 am MACGP Annual Meeting (Please note earlier time)
8:00 – 9:00 am Program
Presenter: Scott M. Colbert, CFA Executive Vice President, Chief Economist and Director of Fixed Income Management at Commerce Trust Company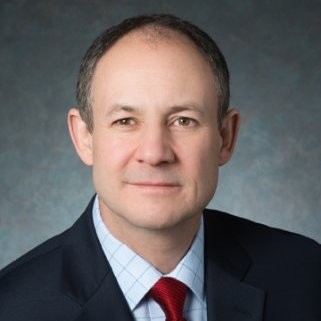 Scott is the Chief Economist and Director of Fixed Income Management with The Commerce Trust Company. He joined Commerce in 1993 and has investment responsibilities for over $21 billion in fixed income assets. Scott directly manages the Commerce Short-Term Government and the flagship Commerce Bond strategies.
Prior to joining Commerce Bank, Scott worked for The Cincinnati Gas and Electric Company, Fifth Third Bank, and ARMCO Inc. Scott received his bachelor of science degree in nuclear engineering from the University of Cincinnati in 1986 and received his master of business administration from Xavier University in 1988. He has been both a director and president of the Chartered Financial Analyst Society of St. Louis.
Organizer of 2019 Economic Forecast and Financial Market Update & Annual Meeting
MACGP encourages dialogue among donors, professional advisors, and charity representatives. In addition to monthly programs, we also sponsor the Annual Building Blocks Planned Giving Conference, designed to present information useful to those wanting to know more about planned giving. The Council also sponsors virtual seminars and other programs for fundraising and allied professionals with related organizations throughout the area.