Description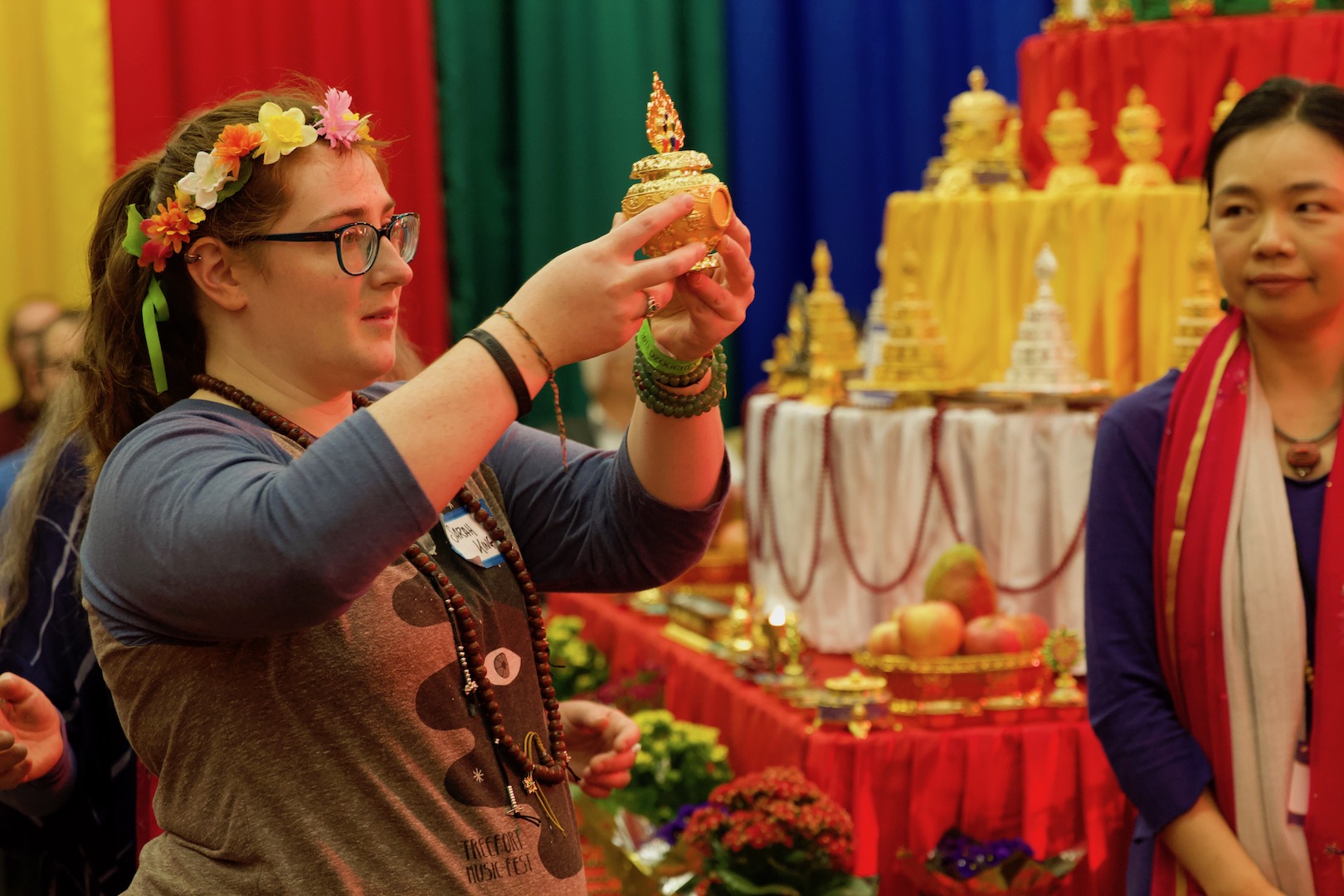 Join us to experience the power of one's own love and compassion while seeing what happens when like-minded individuals join together in heart, mind, voice, music, and visual splendor.
The Grand Blessing Ceremony of the 10,000 Offerings to the 21 Noble Taras, Dzogchen Buddha Path Tara Drupchen, is a three day group practice and devotion to the great compassionate victorious Mother Tara, female Buddha revered by Buddhists around the world. It is said that Tara – manifestation of Avalokiteshvara – alleviates all fear, anxiety, obstacles and dangers, helping all who call her name.
It is our aspiration to create a beautiful, abundant and inspiring practice environment to support the positive thinking and joyful attitude of all the participants in order to maximize the benefit for all beings. Together we will pray, chant, dance, sing, drum, and make offerings in a beautiful and elborate Buddhist mandala for harmony and world peace.
This public event is a rare opportunity to participate in a large Buddhist practice and ceremony to help increase personal well-being while benefiting the community and the world.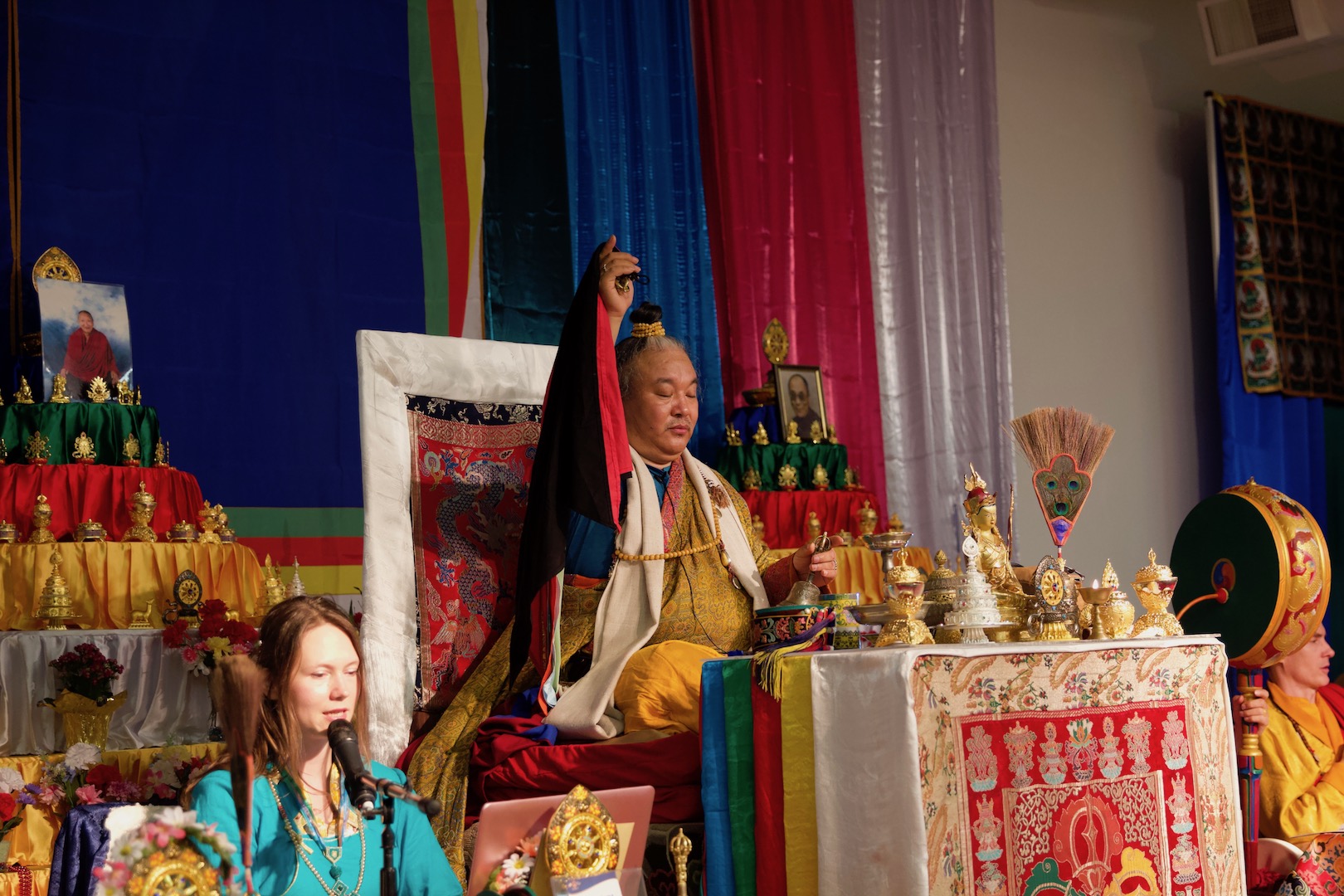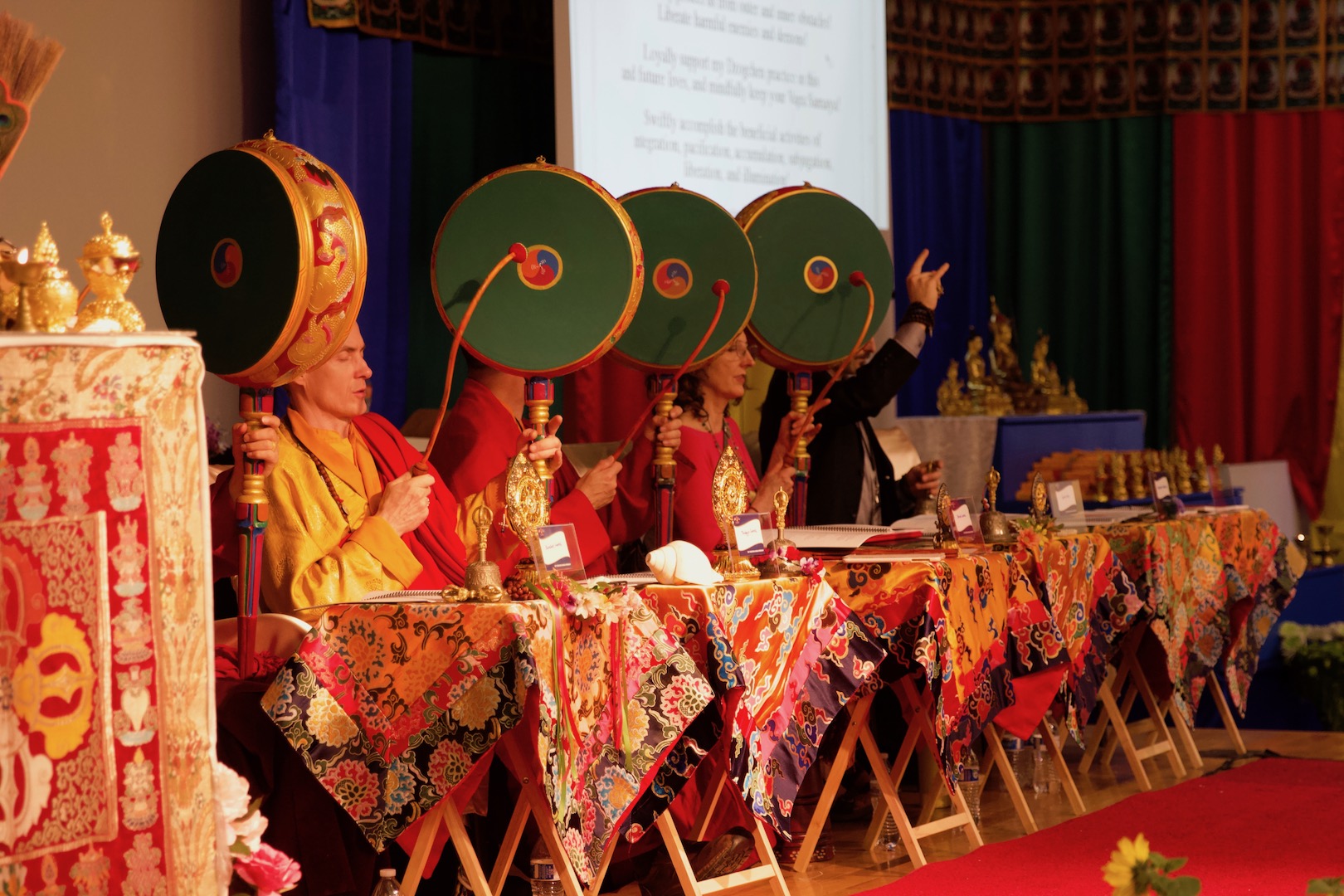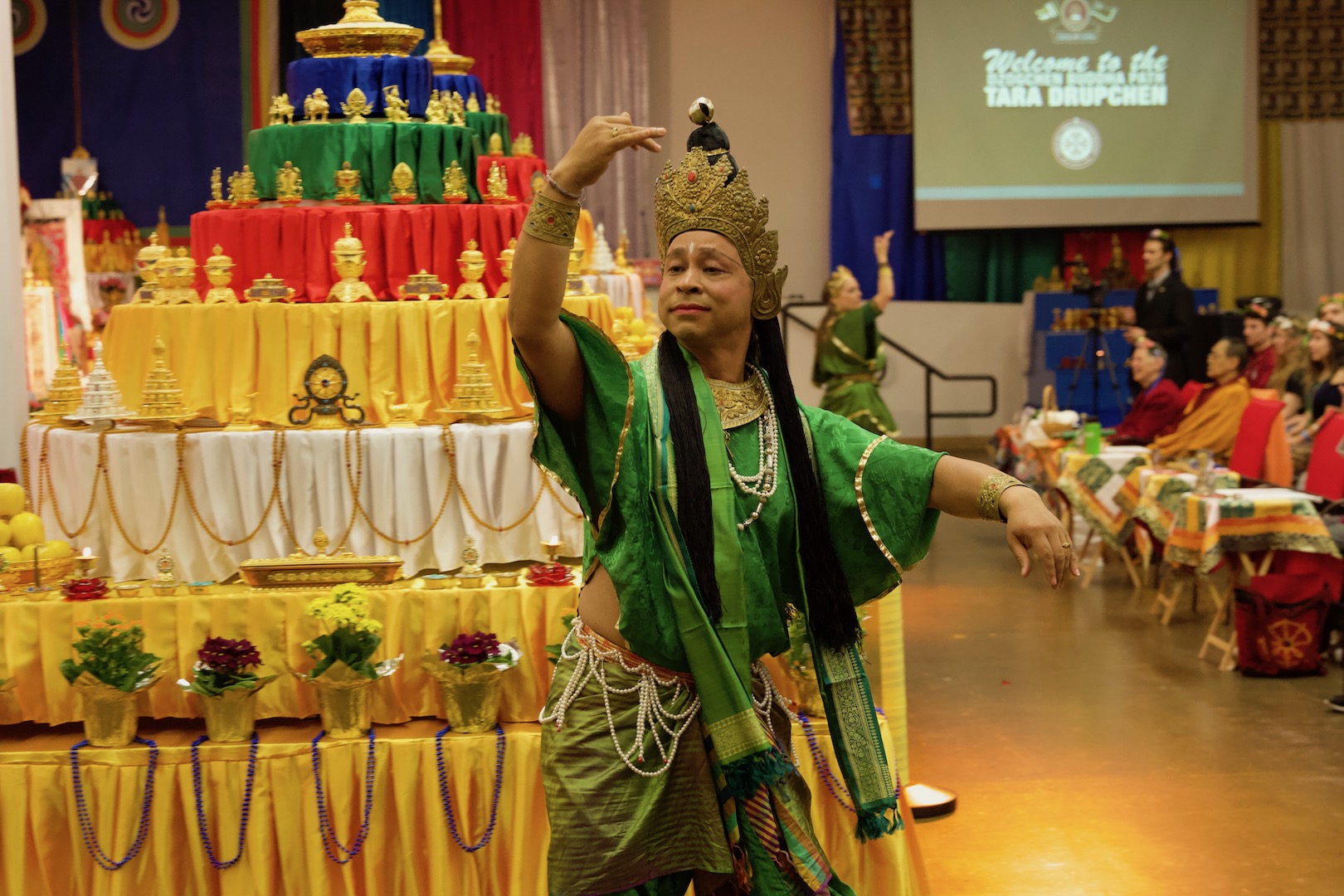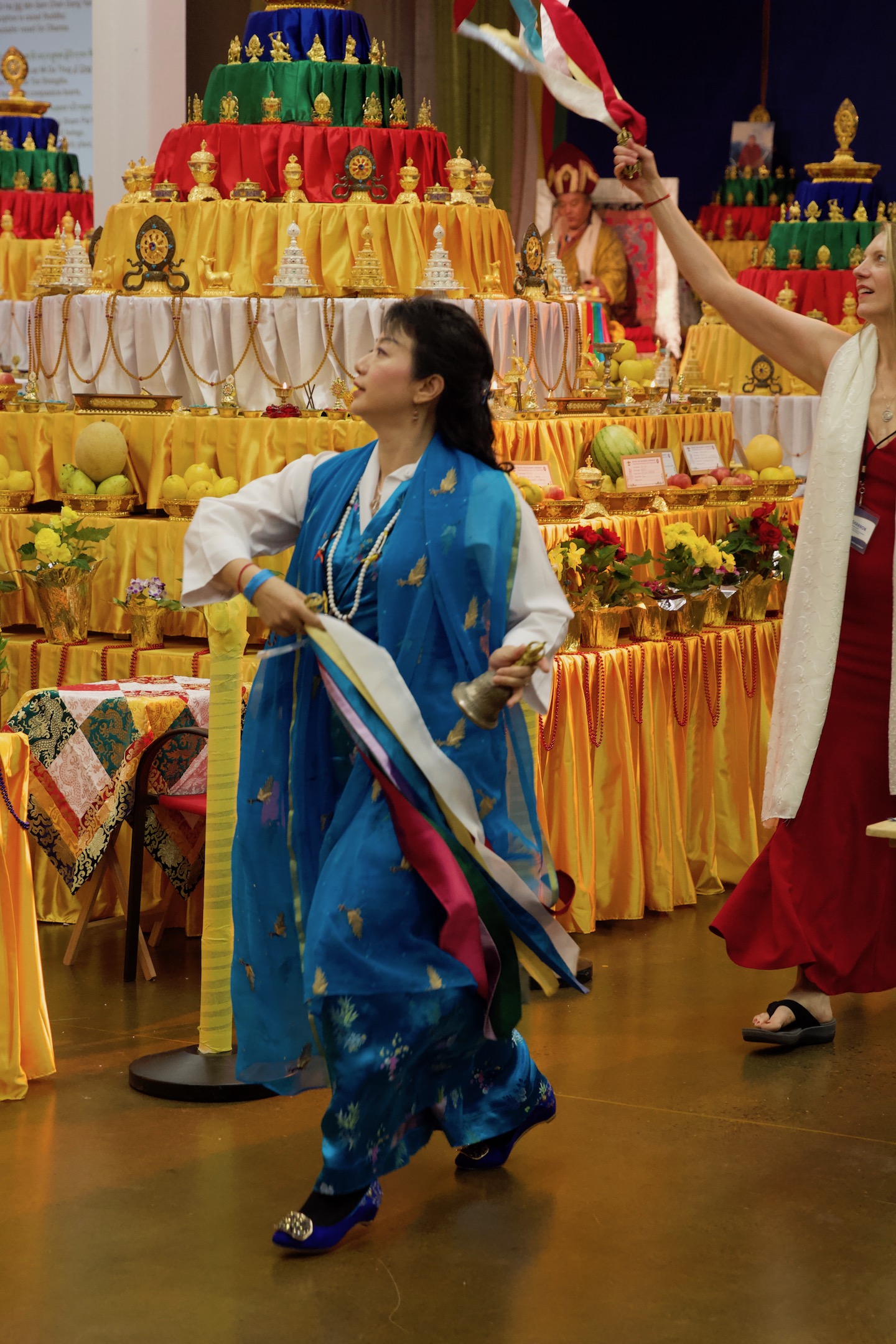 FAQs
What time should I arrive?
Doors open at 9:00 am. Arrive early for registration and seat assignments.
Are children welcome at the Tara Drupchen?
Yes! All ages are encouraged to attend. Minor children must be accompanied by a parent or responsible adult.

What are my parking options at the event site?
The NWTCA has 88 spaces – except for handicapped spaces and Rinpoche's reserved space – which may be used on a first-come-first-served basis on FRIDAY AND SATURDAY ONLY.

There is also some street parking on NE 121st Place between the NWTCA and Parkrose High School. Please obey city parking regulations.
SUNDAY PARKING and overflow parking is across 122nd Ave. in the Kmart (Sears Outlet) parking lot, which has given us permission. If you use this lot, please cross at the traffic light at NE Skidmore and use caution, as it is a very busy street.
Carpooling is a good idea.

Does public transportation serve the event site?

Public transportation is also readily available: trimet.org/ride/m/planner_form.html

The area is served by buslines #21 (stop ID: 10827 and 10784) and line #73, (stop ID: 6604, 4741, and 5250)
What should I bring into the event?
Practitioners, please bring your bell and dorje. Drums/damarus will be provided.
Bring a water bottle.
Please leave valuables and extra items at home. There will be limited space for personal items.
Do not bring cameras. Photographs will not be allowed.
Smoking is not permitted.
Food and beverages other than water will not be allowed in the mandala.
Will food be available during the event?
A vegetarian lunch will be provided for a suggested $5 donation. Children are free. No one will be turned away for lack of funds.

Where should out-of-town visitors stay?
We have reserved rooms at a nearby hotel. Please contact our hotel coordinator if you would like to reserve a room at a reduced group rate. taradrupchen.org/accommodations

Will tickets be available the day of the event?
Seating is on a first-come-first-served basis, with Three-Day Reserved ticket holders having first priority. Same-day tickets will be sold depending on space available.

How can I contact the organizer with any questions?
You can email the Event Director at taradrupchen@gmail.com or call the Portland Dharma Center line (971) 303-9108 and leave a brief voice mail mesage. We will return your call within 24 hours.

What's the refund policy?
We will refund your money for any reason up to 7 days before the event.