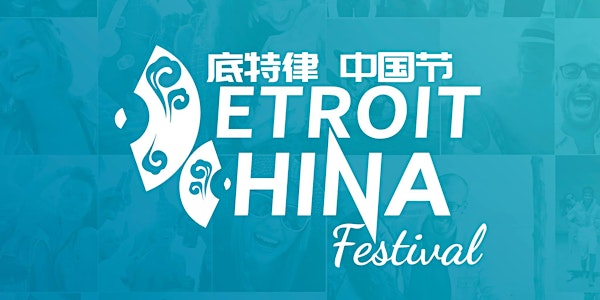 2019 Detroit China Festival
When and where
Location
Hart Plaza 1 Hart Plaza Detroit, MI 48226
Description
The 2019 Detroit China Festival presented by Detroit Chinatown is the 2nd annual DCF and will be larger in scope than the first. The DCF is a gathering of all things Chinese and Detroit culture related.
Join 10,000+ event goers for the opportunity to taste authentic Chinese street food from 20+ of the best Chinese restaurants in Michigan and experience genuine modern Chinese music and culture. Each ticket entitles you to enter the event and one raffle ticket (details on raffle to be announced soon). You can buy tokens to purchase food, drinks and other merchandise by cash or credit card at the event. Don't forget to also check out the offerings from the other 30+ merchandise and cultural display booths while enjoying your favorite Chinese food along with some great interactive games and shows. The event is kid friendly and we will have a kid zone for our little ones to have fun.
The main stage will feature 4 hours of hip-hop entertainment and showcases performed by the largest and longest running hip-hop battle platform in China "Iron Mic". Iron Mic was founded by a Detroiter Dana "Showtyme" Burton in 2003, We now humbly refer to Showtyme as the Godfather of Chinese hip-hop music. This is the first debut of Iron Mic in America. Some American rappers will also be invited to interact and perform with Iron Mic, making this year's event a true representation of intercultural communication at its best. We will announce names soon so stay tuned! The second stage will have more traditional Asian cultural performances. We will have some traditional Asian cultural performances.

Early Bird tickets are offered for a limited amount and time. One thousand tickets or August 1st, whichever comes first. General Admission Ticket sales will start after the early bird period expires. Ticket price at gate will be $15. Above tickets will grant access to the entire event except VIP area.
VIP tickets are also available if you are interested in meeting government officials, entrepreneurs, community leaders and artists from both U.S. and China. Each ticket will include a VIP seat at event opening ceremony, closing ceremony, VIP Luncheon (food and drink included), VIP Dinner (food and drink included) , Networking Party and a free life time Detroit Chinatown Membership Card. Dress code for VIP is business casual.
Children 12 years old and under do not need to purchase tickets.