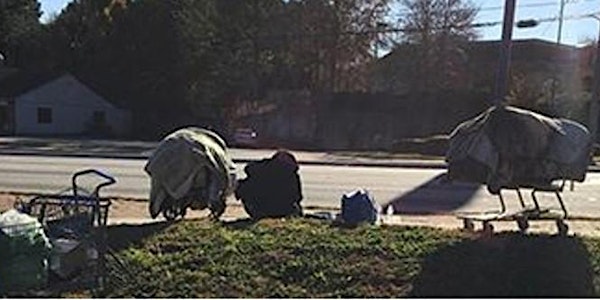 2019 DeKalb County CoC Homeless Count
When and where
Location
DeKalb County Georgia
Description
VOLUNTEERS NEEDED
On the night of Thursday, January 24, 2019, please join other community volunteers in conducting a street count and survey of homeless persons in DeKalb County. Help us to understand the scope of homelessness in our community.
We must gather accurate data on our homeless population to track the success of local efforts to end homelessness. By complying with the federal requirement to conduct a biennial homeless census, our community can receive over $5 million annually in federal funding for homeless services and housing.
YOU COUNT so THEY COUNT!
To sign up, click on the register button. Please choose an area of the community that you would like to count.
North DeKalb County - deploy from Center for Pan Asian Community Services (CPACS)
East DeKalb County - deploy from Salvation Army Peachcrest
West DeKalb County - deploy from South DeKalb Senior Center
Then select the number of tickets needed. To complete registration, provide the required information.
FAQs
What if the weather is bad on count night?
Postponement only occurs in an extreme weather situation where people are unable to drive such as a snow or ice storm. In the past, counts have still taken place on rainy nights and during cold weather. A decision will be made by 10 a.m. on the morning of the count as to whether the homeless census is re-scheduled. You will be notified of the change in date via email and it will be posted on the DeKalb County website. Therefore, it is important for you to be committed to both count dates. The bad weather back up date is scheduled for Tuesday, January 29, 2019.
How do I get assigned to an enumeration team?
You are assigned to a team at your deployment site location. We try to place friends, co-workers or group members in the same car but we cannot guarantee it. The teams are comprised of three to four community volunteers.
Driver (must have valid driver's license and insurance)

Navigator (map reader)
Recorder (via cell phone - needs to be fully charged and bring car charger)
Guide (experience working with homeless persons)
What is the unsheltered count methodology?
The assigned enumeration team drives around a designated area of DeKalb County. The team approaches any identified homeless person if location is safe to ask a series of questions regarding demographics and homeless history via mobile phone app.
What can I bring into the event?
You can bring toiletry bags, bottled water and pre-packaged foods to hand out to homeless persons encountered. Please do not bring any valuables to the deployment site location.
Is there a minimum age requirement to enter the event?
If under age 18, you need to be accompanied with a parent or guardian. If with a teacher, you need signed consent from parent or guardian.
How can I contact the organizer with any questions?
If you have any questions, please contact Josie Parker Batchelor, Ph.D., Project Manager, at 404-371-2689 or jpbatchelor@dekalbcountyga.gov.