2019 DC Metro interNational Nanny Training Day

Saturday, April 13, 2019 from 9:00 AM to 4:00 PM (EDT)
Event Details
TICKET SALES FOR THIS EVENT HAVE ENDED. IF YOU HAVE ANY QUESTIONS, PLEASE EMAIL DCAREANANNIES@GMAIL.COM
Join us Saturday, April 13, for our interNational Nanny Training Day Event. 
NEW for 2019 ... ADCAN Marketplace. Attendees will have the opportunity to visit with local and national companies including, Usborne Books, DoTerra Essential Oils, Mary Kay, Our Nanny Diary, Thirty-One, Let Mommy Sleep and more! 

 9:00 am - Opening Remarks and Speaker
10:00 am - Workshop 2  
11:00 am - Workshop 3
12:15 pm - Lunch & Networking - included with your registration
 1:20 pm - Workshop 4 
 2:30 pm - Workshop 5 
 3:30 pm - Prizes & Closing Remarks
Schedule is tentative and subject to change. 
Workshops include: 
Compensation, Insurance, and Taxes… Oh My! - The Business Side of Nannying
It's the perfect job, but now it's time to negotiate.  What about insurance?  What taxes are involved, and who is paying them?  Whether you are negotiating a new compensation package, looking to amend your current one, or thinking ahead to your next position, we will cover everything you need to know about the business side of being a nanny.
Rachel Lawrence, HomeWork Solutions 
As a proud mother of three young children, including a set of twins, Rachel joined the HomeWork Solutions team in 2019 to become their Agency Partner Specialist. Rachel is a natural fit for the position, as she has a solid 15 year foundation in the in-home childcare industry. She has worked as a nanny, has operated her own boutique nanny placement agency, and as a working mom, she is also a nanny employer. Most recently Rachel served as the Operations Manager for the International Nanny Association, and subsequently as a Placement Specialist for a large agency. 
Rachel is a big proponent of developing and adhering to high industry standards. She has held membership in the International Nanny Association and has also served on their board of directors. In 2008 Rachel was awarded the Young Entrepreneur of the Year Award for her commitment to excellence, by a partnership of regional and national Small Business Associations. She regularly attends industry conferences, including those put on by the Association of Premier Nanny Agencies and the International Nanny Association. 
How to build a successful nanny portfolio
Think about it… artist, models, photographers, even baker's show off their work when trying to get hired. As a professional  nanny  having a portfolio  is something that is very important and a game changer when it come to interview with for a job. Having a well-organized nanny portfolio not only shows a potential employer that you're prepared, but it's also a convenient way to keep everything that you might need organized in one place. All in all, your nanny portfolio should showcase how experienced you are and what makes you stand out from other nannies that may be interviewing for the same position. 
Letasha Smith is native to Portsmouth, Virginia and now residing in Washington DC. Working as a professional nanny for several years. She has serviced numerous families by providing travel, overnight support, as well as full time local care. Letasha is the founder of Nanny Me Creatively, a Facebook blog that teaches kids and their caregivers the importance of free play and creativity. She believes being creative and allowing children to play naturally is just as important as traditional methods of education. Letasha was a speaker at 2018 Nannypalooza in Philadelphia and also spoke at iNNTD in New York among 230 nannies. Letasha successfully talked about the importance of portfolios and representing yourself as a professional nanny. 
Oh, The Places You'll Go With Special Needs in Tow!
Working for families who have a child with extra needs can be full of extra joys and extra challenges. From navigating a diagnostic process, to supporting parents, to coordinating therapy appointments, to the hands on daily tasks of caring for a child with developmental/emotional/medical issues, a nanny is easily kept on her toes. We'll talk about the
role of a nanny in these homes, being a bridge between parents/therapists, universal resources, and how to face the challenging days with professional grace. 
Tara Lindsay has been a professional nanny since 1991. She attended Central Michigan University where she studied Special Education, Early Childhood and then pursued a degree in Public Health Education and Health Promotion. She has cared for children of all ages, stages, and developmental ability levels, as well as worked with a variety of family types. Tara is trained as a Newborn Care Specialist and as a Birth/Postpartum Doula. She has passed the International Nanny Association Nanny Credential Exam. Tara is currently a full-time, live-out nanny in the metro Detroit area for a baby with the cutest giggles you've ever heard. 
In addition to nannying, Tara is the Co-Founder and Director of the Michigan Professional Nanny Association. Tara volunteers with Be The Match, a division of the National Marrow Donor Program to recruit and educate potential marrow donors. She is on the board of directors for Ryan Rocks Outdoor Adventures, a Michigan-based charity for children with cancer founded in memory of one of her previous nanny children. She loves singing, socializing, reading, museums, the Detroit Tigers, and ice cream. 
Baby Led Weaning. What's all the fuss about?
Feeding in the first year is on a continuum that begins with milk feedings and ends with solid foods and cups.  Starting solids is truly an adventure worth sharing. Starting solids involves all the senses and encourages lots of exploration. Purees are designed to be a very time limited stage, so let's explore the concept of baby led weaning and introduce strategies for a smooth transition that fosters independent feeding and a healthy relationship with foods.  Some key points:
* Milk feedings are first in the beginning
* Offer lots of variety in food color and texture
* Soft steak fry-sized foods are great beginning foods
* Picky eating before 18m is a problem
* Narrow spoons with a shallow depth are best
* Approach lips horizontally
* Avoid depositing food on the roof of the mouth
* Open cups and staws cups are winners
* Spouted sippy cups (while popular are a no-no)
* Not all babies fit all high chairs. Find a good fit chair
* Tray height matters
* 5 point harnesses restrict movement and feeding abilities
If you are curious about starting solids, need ideas and food options for your families, join us!


Susan Howard MSN, RN, IBCLC is a Registered Nurse, an International Board Certified Lactation Consultant and a leader in women and infant health. She has been in maternal infant health for 23 years first as a labor and delivery nurse, a childbirth educator and a breastfeeding educator. 
She owns a private practice based in Arlington, Virginia, where her true passions lie for supporting mothers, feeding babies, and promoting breastfeeding. 
Susan has advanced training and a special interest in complex feeding issues including tongue tie, low milk supply, and bottle refusing babies. She teaches a variety of feeding and parenting classes including Breastfeeding Basics, Starting Solids, Art of Pumping, Return-to-Work, and Second Time Around. Professionally, she lectures on similar topics. 
She is mom to three children school aged children, including one Eagle Scout. In her spare time she is a soccer-mom, synchronized swim-mom, and enjoys being crafty with her children. 
Joining Nannies and Others Together in a Global Movement toward the Prevention and Mitigation of Child Sexual Abuse 
This session will look at the realities of child victimization and child sexual abuse or CSA (what it is, what it does, numbers affected, who perpetrates, who is abused and the devastation caused by it), and speak to the nannies about what they can do and how they can be a part of a broader movement of prevention and mitigation. 
Pamela Pine, PhD, MPH, is an international public health/development professional and the Founding CEO of Stop the Silence®: Stop Child Sexual Abuse, Inc. (Stop the Silence®, https://stopthesilence.org). Pamela began working on child sexual abuse (CSA) in the year 2000 and incorporated Stop the Silence® as a non-profit organization in 2004. The Mission of Stop the Silence® is to prevent, expose, and stop child sexual abuse and help survivors heal worldwide. Pamela has been steadfastly focused on Awareness, Prevention, and Healing regarding CSA through a host of evidence-based, creative, and impactful programs that are carried out locally, nationally, and internationally since 2000. She also focuses on issues related to CSA, i.e. trafficking, other forms of domestic violence, and bullying.
Along with locally donated prizes, we'll also have: 
International Nanny Association Membership 
Amslee Institute Gift Bag 
+ more to come! 
Play along with our Nanny Bingo and be entered to win: 
2019 Nannypalooza Registration (happening October 11-13, Columbia, MD) 
Newborn Care Solutions Live Foundational Training Weekend Registration (happening DC Metro area September 28-29, 2019)
** BONUS**  Everyone who registers for this event will receive complimentary, online access to a BONUS Webinar!  
Talking To Parents About The Kids
Nationally acclaimed parenting expert Dr. Deborah Gilboa, affectionately known as Dr. G, will speak with Sue Downey all about how to handle tough conversations with parents. We will tackle bringing up concerns over development and health as well as behavior issues. We will tackle what topics that maybe we shouldn't bring up and how to still advocate for the child. Dr. G is an expert at working with parents and will help us explore ways for us to approach parents and work together in the best interests of our kids.
Internationally respected parenting and youth development expert, Deborah Gilboa, MD, is the founder of AskDoctorG.com. Popularly known as Dr. G, she is an industry leading speaker, author, social influencer, and media personality. She inspires audiences with relatable stories and easy tools to develop crucial life skills in children, teens and young adults ages 2-22.
She is a regular on NBC's TODAY and has appeared on numerous other local and national television talk shows and News programs throughout the U.S, including The Doctors, The Hallmark Channel's Home and Family, Good Morning America, Fox News, The Rachael Ray Show, Additionally, she regularly contributes to Today.com, Huffington Post Parents,Your Teen magazine, Parents magazine and MSNBC.com. She is also the author of the critically acclaimed book, How to Get the Behavior You Want… Without Being the Parent You Hate!
SPONSORS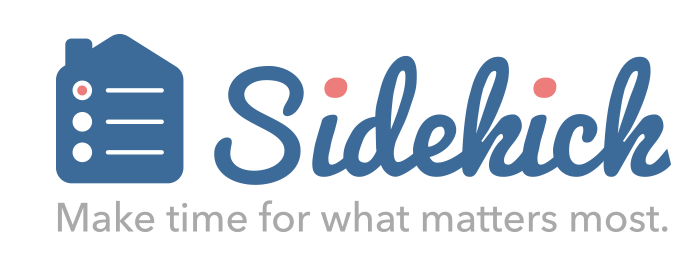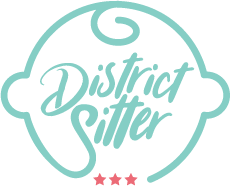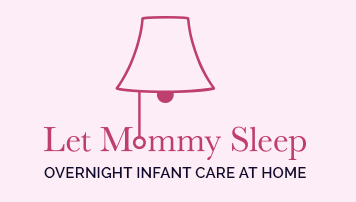 Additional NNTD Details: 
There is a parking available on-site. We do encourage carpooling. 
Lunch will be provided. We will offer sandwiches, chips and bottled water. You are free to bring your own. There is a refrigerator on site. Bringing your own will not change your ticket price. 
No smoking during this event.
No children allowed. 
Attendees will receive a certificate of attendance, at the end of the event. 
When & Where

Falls Church Episcopal
115 E Fairfax St
Falls Church, VA 22046


Saturday, April 13, 2019 from 9:00 AM to 4:00 PM (EDT)
Add to my calendar
Organizer
ADCAN is very proud to be the longest running nanny support group in the country. We strive to bring educational and social opportunities to all our members by hosting educational meetings and monthly social events. Our members get involved in community volunteering, and we publish a periodic newsletter to keep our readers informed of current happenings in the DC metro area and the nanny industry. We invite you to explore our website to learn more about us! New members are always welcome.