Description
The coming Consensus 2019 Summit brings together the leading industry startups, investment firms, financial services giants, global brands, academic institutions and policy groups to underline the evolving real-world applications of blockchain technology, as well as present a holistic view of the industry, ranging from developments in the enterprise to the latest on public chains.

At the same time, we will host the Crypto Trading & Data Social Networking Post Consensus 2019 Meetup on May 15th. The meetup will invite the representatives from GXChain and other crypto fund, which are the strategic partners and valuable speakers with Consensus 2019.
The Meetup is expected to come with over 80 industry blockchain investors and entrepreneurs, including the popular speakers, scholars, and related token fund practitioners of the Consensus 2019. This is a totally FREE event. We will also be offering snacks, drinks, and refreshments throughout the event.
Agenda:
7:00 PM – 9:00 PM
7:00 PM Registration & Refreshments
7:15 PM – 7:20 PM Welcoming Speech
Yunpeng Ding | Director of International Business Development and GXChain
7:20 PM – 7:30 PM Keynote Speech - Crypto Quantitative Trading Strategy Introduction
Steven Li | Founding Partner, Future Money
7:30 PM – 7:50 PM Panel Talk
8:00 PM – 9:00 PM Networking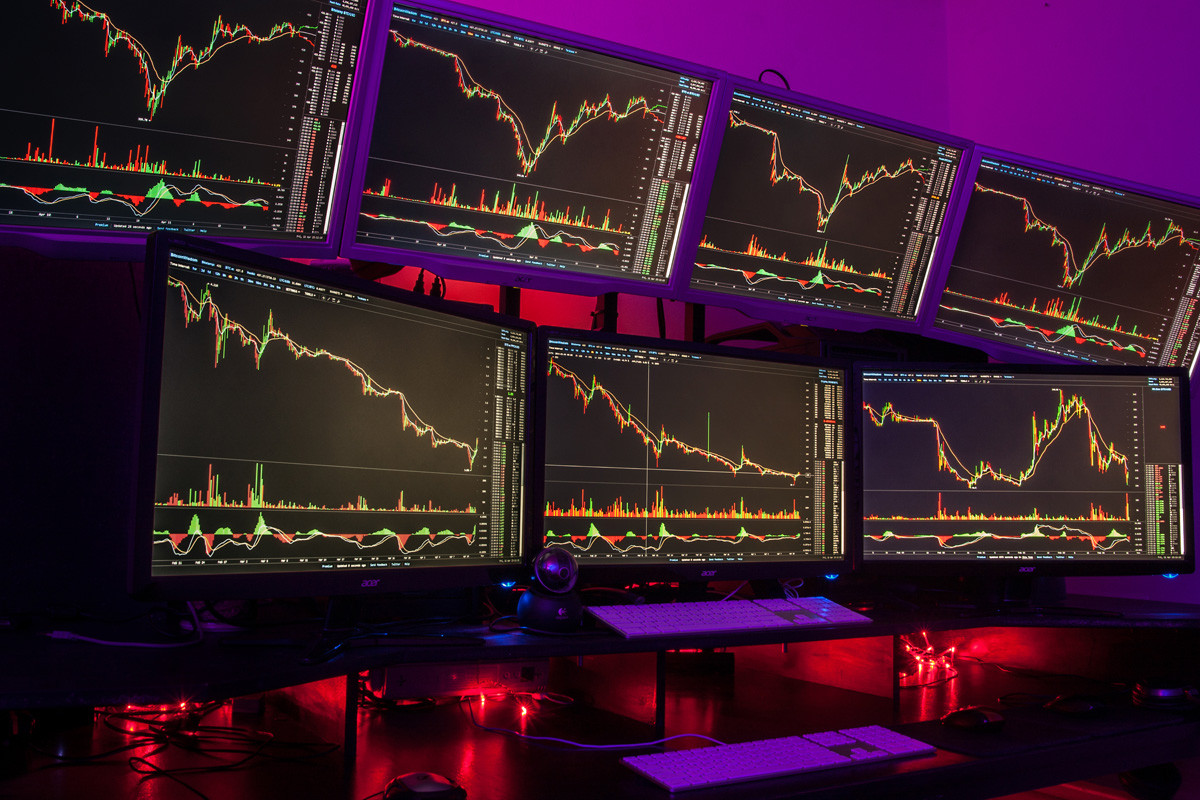 Confirmed Speakers:

Alex Ding| Director of International Business Development, GXChain
Yunpeng Ding is the Director of International Business Development of GXChain, and Capital LP of GXChain Foundation LTD. He is also a senior advisor in Blockchain Business Lab (BBL), Stony Brook University. Ding owns a mining farm in China, and has been investing BTC/ETH from an early stage. Ding has extensive experience in cryptocurrency trading and venture capital investment. Before joining GXChain Foundation LTD., Ding worked for Baidu Inc. Ding holds a Master of Science degree in Information Technology Project Management from Stony Brook University.
Steven Li | Founding Partner, FutureMoney
FutureMoney(FM), a crypto hedge fund that specializes in quantitative trading in digital assets. We are trusted by investors across the world to manage their assets by seeking the optimal balance of risk and reward. The trading team has more than 10 years of experience in trading various traditional asset classes, including equities, ETF, forex, option, etc. With over 8,000 units worth of Bitcoin in its AUM and numbers of crypto wallets, crypto exchanges and asset management platform being our clients, we believe a strong culture of scientific research, supported by a robust infrastructure, is the key of a successful quantitative investment process.
Host: GXChain
GXChain: GXChain is the futuristic data economy public blockchain, based on decentralization, cryptography, and smart token design, providing a leading solution for data economy. In the past two years, the team developed multiple trustable data modules to solve problems in the data economy, including ownership, breach, authenticity, and lack of incentive. https://www.gxb.io/en/
Cohost: Spark Blockchain
Spark Blockchain is a Blockchain consulting and incubation service provider in North America with developer relations at its core. Headquartered in Boston, it radiates its influence through NY, LA, SF and the Bay Area, China, ASEAN, etc.
Media Partner:
Mars Finance、ChainDD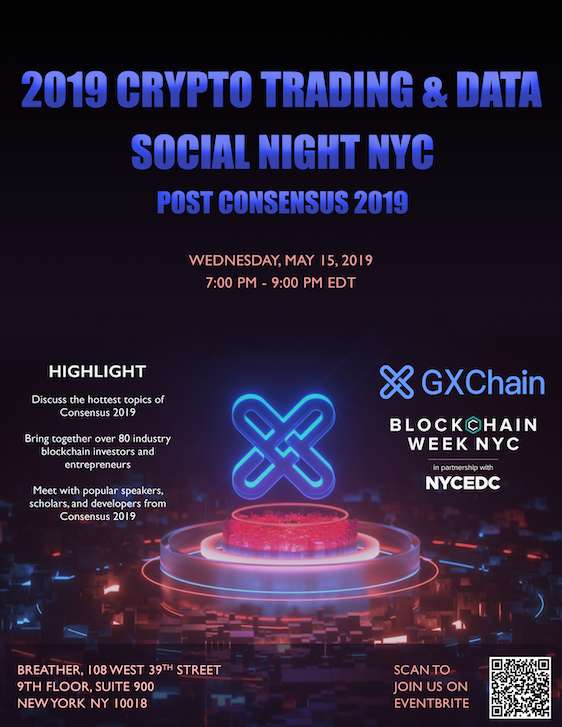 Other Consensus Events:
1. 2019 Programmable Economy and Digital Assets Conference (Blockchain/Consensus)
https://bytomnyc.eventbrite.com
2. Blockchain & Data Social Night NYC | Post Consensus 2019
3. 2019 NYC Blockchain DJ Party | Post Consensus