About this Event
InnoVision is the new edition of CPAC's annual professional development conference, highlighting the newest advancements in science and technology that will revolutionize people's lives.
Who Should Attend?
This innovation themed summit conference is geared towards professionals, entrepreneurs, academics, students, tech enthusiasts and those who like to be in the know, to explore and learn about emerging science and technological trends.
Why Should You Attend?
If you want to explore the latest trends in science and technology, discover exciting business and professional opportunities, and network with experts and peers, do not miss this event!
InnoVision 2019 will feature presentations and panel discussions on the Fourth Industrial Revolution, IoT, Blockchain, AI, and FinTech. There will be thought leaders from IBM, University of Toronto, Western University and other industry and academic organizations.
SPEAKERS
Industry 4.0 Overview
Dr. Ahmad Barari

Dr. Ahmad Barari, PhD, Peng, is the Associate Professor for the Department of Automotive, Mechanical and Manufacturing Engineering in the Faculty of Engineering and Applied Science for the University of Ontario Institute of Technology. He is an International Program Committee Member, Conference of Advanced Mathematical and Computation Tools in Metrology and Testing, member of International Organizing Committee – Americas, CAD Conference, CAD'17, International Program Committee Member, 12th IFAC Workshop on Intelligent Manufacturing Systems (IM 2016).
Blockchain Panelists:
Dr. Miriam Capretz

Dr. M. Capretz is the Associate Dean, Research in the Faculty of Engineering and a Professor of Software Engineering in the Department of Electrical and Computer Engineering at Western University as well as an Associate Scientist with Lawson Research Institute. Dr. Capretz has been involved with software development and research and teaching in software engineering for more than 35 years. Among her industry experience, she worked for 5 years as a software engineer at Technological Center for Informatics in Brazil; she was a system analyst for 4 years at a computer company in Sao Paulo, Brazil; and was a software consultant for 7 years. Her current research activities include software projects with industry partners for smart buildings, big data analytics for energy management, smart asset management and smart grids.
Brian Phan

Brian Phan is the CEO & Co-Founder of U.CASH, a blockchain-based global financial peer-to-peer financial services network. Under Brian's able leadership, U.CASH launched a very successful Initial Bounty Offering (IBO) - a novel way of crowdfunding in the Blockchain industry. It was a tremendous success as 300K+ users globally signed up with minimum digital marketing. Recently, he and his team launched a frontier cryptocurrency exchange servicing users in Canada and China. At a very young age, Brian was one of the most influential thought leaders in the Blockchain space and a keynote speaker at prominent conferences in Canada. He is an advisor for Blockchain Association of Canada and works with regulators and every other participant of the Blockchain industry to bring positive and balance regulation.
Working full-time in blockchain since 2014, Brian is excited to share his experience learned from engaging with governments, regulators, entrepreneurs, and corporations from various sectors and countries. He enjoys communicating about how and why the foundation of peer-to-peer transactions without any intermediary (ie. blockchain technology) will shape the next era of prosperity in finance, business, healthcare, education, governance, and many other fields.
Nasser Rahal

Nasser Rahal has over 20 years of experience working in international technology transformation and management. He has built a career at some of the largest companies in the world including CGI, GE, and IBM and served clients such as Bell Canada, Rogers, Virgin Media, CIBC and many more. Throughout his career he has built a reputation as an innovative and charismatic leader who understands how to build, manage, and scale global delivery teams. His primary expertise lies in the ability to both build new organizations from the ground up and to digitally transform legacy businesses. Nasser earned a Bachelor of Electrical Engineering from The American University of Beirut and an MBA from the Edinburgh School of Business. Nasser is now the Founder and CEO of fazeZERO, where he is the driving visionary behind this innovative new startup charged with solving real world problems with IoT, Blockchain and AI technologies. In addition, Nasser teaches graduate courses at York University in the Blockchain and AI domains.
Eric Lifson

Eric Lifson is the Co-founder of Skrumble, a company who is passionate about innovating communication technologies and using blockchain to improve global access to more secure and private connections for all. Eric is an MBA graduate and marketing professional with 10+ years of expertise developing global strategic marketing initiatives for world-class brands including McDonald's, General Mills and P&G. Eric also has expertise in Brand & Product Management, Strategic Planning, Consumer Insights, Analytics, CRM, Cross-functional Team Management, Advertising Digital/Social Media, CSR, Budget and P&L.
AI Panelists:
Niki Liu

Niki Liu is a Lead Strategist with the Advisory and Enablement team at Element AI. Since joining Element AI, Niki Liu has led multiple engagements to facilitate clients to develop AI-first roadmap and develop AI product concepts. Prior to Element, Niki has worked at Capital Markets and Global Asset Management of Royal Bank of Canada in Toronto.
Earlier in her career, she was one of the founding team of Meritco Services and was leading the Financial Services Practice, which provides advisory services to global leading principal investment firms. She was involved in investment advisory and management consulting projects, covering industries such as financial services, technology, manufacturing, education, logistics, etc. She also spent time at McKinsey & Company and PwC.
Niki Liu holds a Master's Degree from University College London in Economics and an MBA from Ivey Business School.
Dr. Cindy Gordon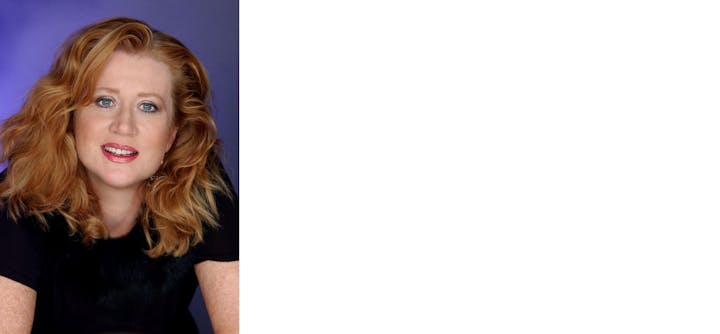 Dr. Cindy Gordon is the Founder and CEO of SalesChoice, an AI SaaS Predictive and Prescriptive Guiding Selling Company. She is also an expert in SaaS, AI, business innovation, early-stage software commercialization & sales /marketing practices. She has held senior leadership and partnership roles in global B2B Enterprises, including: Accenture, Xerox, Citicorp and Nortel Networks. In addition, Cindy has also been a founder, VC, an angel and founder in emerging software companies. She is currently involved in: Corent Technology, CoursePeer, Kula, LyfeUp, and TouchTown TV. Cindy is also the Founder of Helix Commerce International Inc., a strategy innovation firm modernizing global B2B enterprises. Internationally, she is recognized for her innovation and thought leadership in: SaaS, Collaboration, AI, technology emergence, with over 13 books in the market. She is also the recipient of many awards, such as the Governor's General Award for Innovation, the: STARTUPCANADA National Entrepreneurship Award, CATA & E&Y Sara Kirke Award for Outstanding CEO: Innovation & Community Leadership, and most Creative CEO Award from Insights Success. She is also currently working on her 14th book on The AI SPLIT: The Perfect World, or The Perfect Storm.
Cindy's passion is the constant pursuit of sustainable innovation and making differentiated experiences to make our world an incredible place.
Dr. Kang Lee

Dr. Kang Lee is a professor at the University of Toronto and Tier 1 Canada Research Chair in developmental neuroscience. For over two decades, Dr. Lee has studied how children learn to tell lies using behavioral, computational, and neuroimaging methodologies. Dr Lee has also used behavioral and neuroscience methods to examine how infants, children, and adults process own- vs. other-race faces and the linkage between face perception and racial biases. Dr. Lee is also a co-inventor of Transdermal Optical Imaging, a revolutionary contactless technology that images facial blood flows using conventional video cameras to decode physiological and psychological activities. In addition, he has published over 300 peer-reviewed papers on the related topics with his research being funded by such funding agencies as NIH and NSF in the US, NSERC and SSHRC in Canada, and NSFC in China.
Faisal Ahmed

Faisal Ahmed is the CTO and Co-founder of Knockri, and a leader in AI and Algorithmic Fairness. As CTO, he drives Knockri's entire product vision and leads a team of software developers, product managers & machine learning engineers to develop AI algorithms that quantify soft skill attributes such as Growth Mindset & Empathy from video. In addition to managing the team, Faisal works on building the core architecture of Knockri's AI algorithms. His areas of expertise are in Computer Vision, Deep Learning, Multi-Modal analysis & Algorithmic Fairness.
Faisal will be providing insights on how AI is helping organizations enhance diversity & inclusion – especially in early stages of recruitment. He will also be providing information on the steps & processes teams and organizations should consider when implementing fair AI solutions.
FinTech: Digital Disruptions in Financial Services: Serena Chan

Serena Chan is a Partner in IBM's Financial Services sector in IBM Global Business Services in Canada, focused on helping clients accelerate digital reinvention, from strategy and technology to incubating and scaling new skills and competencies. She is named one of the Canada's Top 50 Women in FinTech in 2019. Serena has led portfolios of work with clients who have designed new and differentiated legendary customer experiences, developed and implemented award-winning solutions, and adopted AI technologies for customer experience and operational efficiency.
Serena will touch on real life cases of IoT, Blockchain, Augmented Reality, and Watson API applications in the Financial Services Sector.
Register now for the mecca of tech trends before it is sold out!
Date: Sunday, September 29, 2019, 10:00 am – 4:00 pm
Location: Novotel Toronto North York Hotel (Gibson Ballroom), 3 Park Home Ave, North York, ON M2N 6L3
Cost:
Online registration:
$35 for the Early Birds until September 23
$35 for CPAC Members (Please contact CPAC office at 416-298-7885 or office@cpac-canada.ca for coupon code)
$45 for the General Public
Onsite registration:
$45 for both CPAC Members and General Public
For the most updated information about InnoVision 2019 and the speakers, please visit:
https://www.cpac-canada.ca/2019innovision/
SCHEDULE
9:00 am Attendee Registration/Networking
10:00 am Opening Remarks
10:05 am – 10:45 am Industry 4.0 Overview
Ahmad Barari, PhD, Peng, Associate Professor, Faculty of Engineering & Applied Science University of Ontario Institute of Technology
10:45 am – 12:15 pm Blockchain Panel
Miriam A. M. Capretz, Ph.D., P.Eng., Associate Dean, Research Professor, Software Engineering, Western University
Brian Phan, CEO & Co-founder of U.CASH
Nasser Rahal, Founder and CEO of fazeZERO
12:15 pm – 1:30 pm Networking Break
1:30 pm – 2:45 pm AI Panel
Niki Liu, AI Advisory and Enablement, Element AI
Dr. Cindy Gordon, Founder and CEO of SalesChoice
Dr. Kang Lee, Professor at the University of Toronto
2:45 pm – 3:15 pm Networking Break
3:15 pm – 4:00 pm FinTech: Digital Disruptions in Financial Services
Serena Chan, Partner, Financial Services sector, IBM Global Business Services
CPA Ontario is the Vision sponsor of InnoVision 2019.