Description
Join sales professionals from New York and New Jersey for the annual Connect to the Network Brunch on Saturday, January 26, 2019 at MIST Harlem.
Your ticket includes access to the entire event, the VP Panel of sales leaders, 90-minutes of bottomless cocktails and a brunch buffet.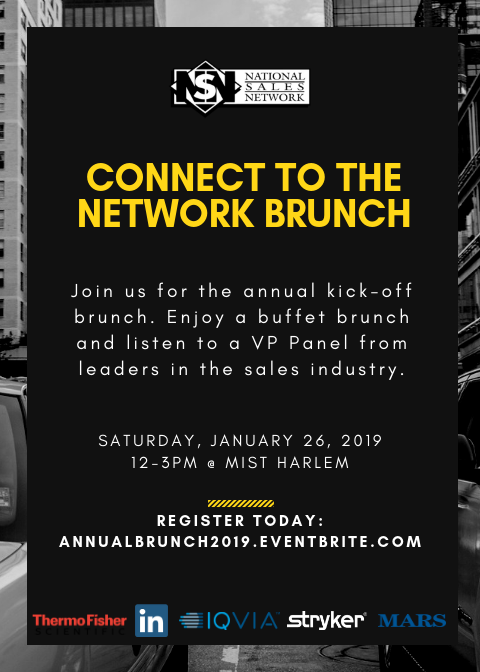 Tickets are only $10 for members and $25 for non-members.