About this Event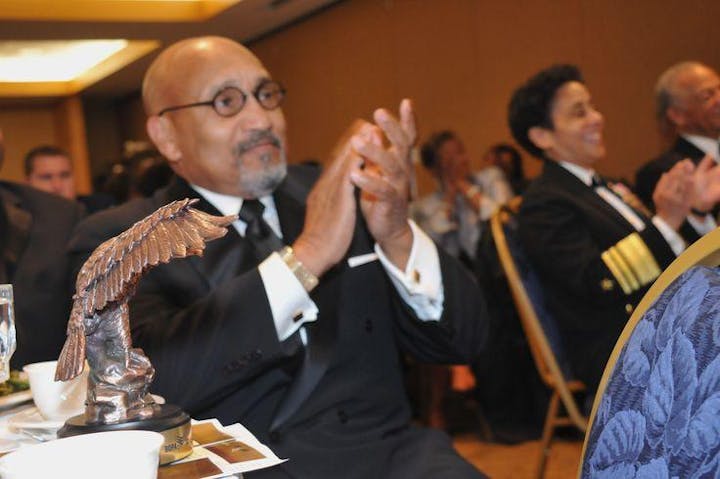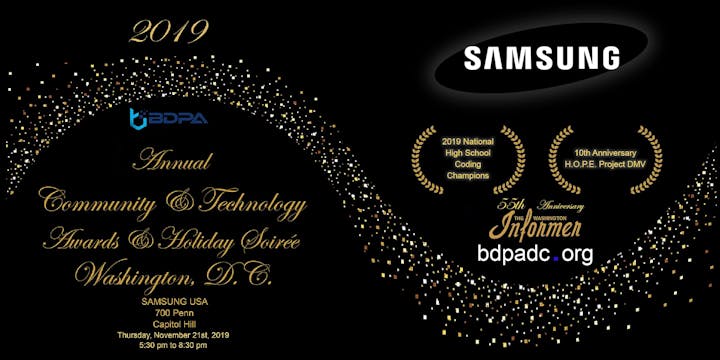 Join us again this year for another fun-filled evening of professional networking with Industry in SAMSUNG's Executive Briefing Center at 700 Penn on Capitol Hill.
This year, your Annual Community & Technology Awards Reception and Holiday Soirée is powered by SAMSUNG USA with Host BDPA Chapter, the Greater Washington D.C. Chapter of BDPA (BDPAdc.org).
In 2019, we honor the National High School Coding Competition (HSCC) Championship Team from Washington, D.C., celebrate the 55th Anniversary of The Washington Informer , and the 10 Anniversary of the H.O.P.E. Project DMV!
This Year's Agenda on Thursday, November 21st, 2019 includes:
TECH+MEDIA Reception (The Washington Informer)
Welcome and Keynote: Barbara Hoffman, Vice President, Global Strategic Operations Government Vertical, SAMSUNG USA
Opening Remarks and Industry Acknowledgements
BDPA-DC Community & Technology Awards
Fireside Chat: Multi-Cultural Content Experiences with 5G — Are you ready?
Q&A and Networking
*Dress is Business , Business Casual, or Holiday Attire. ___________________________________________________________________________
Community and Technology Award Winners for 2019
2019 Lifetime Achievement Awards
Denise Rolark Barnes
Larry Irving
Valerie L. Thomas
2019 Industry Sponsor of the Year
2019 Community Service Award
Eugene W. Grant, "Smart City" Mayor of Seat Pleasant
2019 Member of the Year
2019 Entrepreneur of the Year
Ron Hamm, HAMM Consulting Group
2019 President's Career Awards
Anu Fomengia
Dernard Hawkins
Lynette Hinton
Sedley Randolph
Phyllis Ussery
Brittany Walker
Sponsors and new Mission Partners may request sponsorship packages for this year's awards and 2020 events by emailing engagement requests to your Host BDPA Chapter at: partners@bdpadc.org
For additional details, email questions or suggestions to: events@bdpadc.org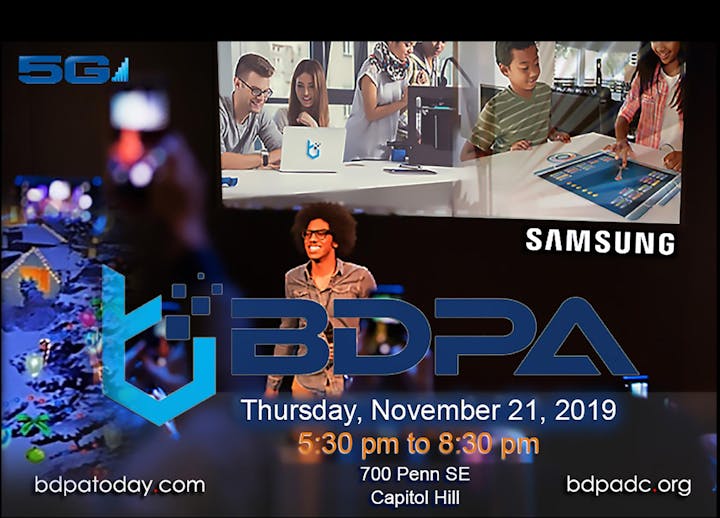 "TOP COVER" — A 2019 Video Tribute to National BDPA's Veterans