2019 Commercial Motor Vehicle Criminal Interdiction Workshop - Fort Collins...
Description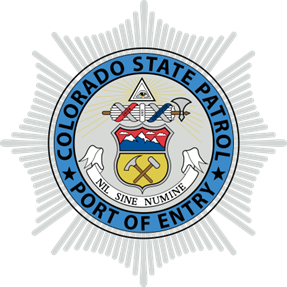 The National Criminal Enforcement Association (NCEA), in conjunction with the Colorado State Patrol Port of Entry Branch, CO are presenting some first rate and affordable training at our "2019 Commercial Motor Vehicle Criminal Interdiction Workshop," May 9-10, 2019 in Fort Collins, CO. This extensive training workshop is for all Police Officer's, Deputy Sheriff's, State Troopers, Investigators, K-9 Handlers and Custody Deputies. The cost for this training opportunity will be $250.00 for 2 days, with an early bird special of $225.00 per attendee prior to April 9, 2019 (Must be pre-paid by deadline date).
Course Description: The course is designed to give the attendees a basic knowledge of how the Trucking Industry operates and provide them with the knowledge and confidence necessary to identify, apprehend and successfully prosecute those that utilize the industry for criminal gain. This course will explain the foundation of the standards and operation of the commercial motor vehicle industry, emphasis will be placed in recognizing and analyzing documents related to commercial motor vehicles. This course also concentrates on improving the attendees conversational and observational skills to facilitate the development of reasonable suspicion/probable cause. It will also educate law enforcement officers with a step-by-step approach in the proper techniques and procedures to identify and locate the most sophisticated hidden compartments in commercial motor vehicles that are widely used today by Transnational Criminal Organizations.
The lead instructor for this course will be Stacey Arnold. Stacey has over 20 years of experience in law enforcement and has trained thousands of law enforcement personnel throughout the nation. Stacy is also subject matter experts in the topics that will be discussed in the course.
Upon successful completion of this workshop, attendees will have an in-depth knowledge of the proper working techniques of Commercial Motor Vehicle Criminal Interdiction.
Lodging: Best western Kiva Inn (2.6 miles from training facility)
1638 E. Mulberry Street
Fort Collins, CO 80524
(970) 484-2444
Home2 Suites by Hilton Fort Collins (3.2 miles from training facility)
4715 S. Timberline Rd.
Fort Collins, CO 80524
(970) 223-9995
Fort Collins Marriott (3.3 miles from training facility)
350 E. Horsetooth Rd.
Fort Collins, CO 80524
(970) 226-5200