Description
Welcome to the 2019 Columbus /
Chattahoochee Valley Writers

Conference!

The conference, now in its 13th year, brings together lovers of the literary arts through various panels, master classes, and networking events.


Highlights for the event include Poetry-Under-the-Stars, a dinner theater, contests, networking, and Master Classes on a variety of topics.


The conference begins with a wine-and-cheese party at one of the most beautiful venues in Columbus, the Rothschild-Pound House Inn, on Friday, Sept. 20 at 6 pm. Join us to meet the conference faculty as well as authors, playwrights, acquisition editors, poets, and literary enthusiasts. The event includes poetry readings in the inn's courtyard under flickering white lights.

The Master Classes will be held at the downtown Marriott on Saturday, Sept. 21 from 9-4, with registration opening at 8:30 am. The ticket price includes lunch catered by Houlihans.

We continue last year's success with a dinner theater showcasing one-act plays. To be held at The Loft at 7 pm on Sept. 21, the theater event combined with the offerings of the Loft's fabulous chefs concludes the conference.

---
Master Classes:
Val Mathews - Break Writers Block: Kick Your Creativity in the Pants!
Writers often ask each other, "How many words did you get down today?" Do you want to be able to smile and say, "Two thousand words"?
In this interactive workshop, you'll learn fun tools to jump-start your writing day, prevent the blank-page stare, and make your writing pop. These tools will kick your creativity in the pants so you can write more, publish more, and live the writer's life. This workshop is hands-on fun! Plus, a chance to win door prizes from The Wild Rose Press.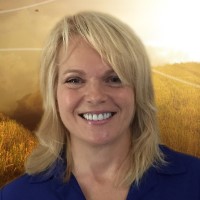 Val Matthews returns to our conference as an acquisitions editor at The Wild Rose Press, the kinder and gentler publishing house in New York.
Val's a Georgia girl! She earned a Master of Arts in Professional Writing from Kennesaw State University and a Bachelor of Fine Arts from the University of Georgia. She lives in Athens, Georgia, and stays active in the writing community. https://twitter.com/EditorVMathews
---
Marc Jolley: Getting a publisher in the 21st Century
The world of publishing has undergone a seismic shift. Learn what writers need to do to stay on top of this new world.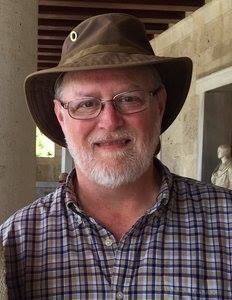 Marc Jollley, PhD directs Mercer University Press which publishes authors from across the United States and abroad. The Press seeks and acquires manuscripts that contribute to the advancement of knowledge in the humanities with a focus on history, philosophy, religion, literature, and Southern culture.
---
John Greenman: How to survive as a writer in the 21st Century
Things have changed! What used to work in the business of writing no longer holds true. This presenter will review the changes and innovations that have transformed the way we get the word out, and how to navigate this new world.

John Greenman retired last year as Professor and Carter Chair of Journalism at Henry Grady School of Journalism, University of Georgia. He served as president and publisher of the Columbus Ledger-Enquirer, 1995-2004. Before that he was part of the team at Akron Beacon Journal that won a Pulitzer Prize for local reporting.
---
John Warley: The Writing Process in the Memoir
Everyone has a story. This class is targeted for those who want to write a memoir, fictional piece, or non-fiction narrative about an event or situation specific to their life. It takes something special to turn an idea or a thought into a piece of writing that inspires and moves. John Warley will help you structure your moves into a process that will transform your output.

John Warley was a Citadel classmate of Pat Conroy, which led to a a life-long friendship and eventually, a writing mentorship with one of the country's greats. Warley focuses on books relevant to his life, including Southern Girl about an adopted Korean orphan growing up among Charleston, S.C. bluebloods and recently, the non-fiction Stand Forever, Yielding Never, The Citadel in the 21st Century.
---
Writing Across Genre
This class is for all lovers of the written word, poets and non-poets alike, who want their writing to encompass a myriad of forms and methods.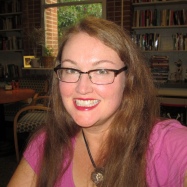 JC REILLY enjoys the peril of writing across genre. She has work published in Poetry International Online, Dandelion Review, Kaaterskill Basin Literary Journal, the South Carolina Review, and Grubb Street, among others. Her Southern Gothic novel-in-verse, What Magick May Not Alter, is forthcoming from Madville Publishing.
---


Dr. Allen Gee: CSU's New Plan to Support Creative Writing
CSU has received a $3 million grant to support the literary arts in Columbus. What are they going to do with it?
Dr. Allen Gee, CSU's Donald L. Jordan Endowed Professor in Creative Writing, will share the university's plans to turn Columbus into a hub for writers. It has started already, with the Donald L. Jordan Prize for Literary Excellence, an annual $10,000 prize for unpublished works.

Have you entered?

This seminar will explain the conferences, classes, contests, and support soon to be available.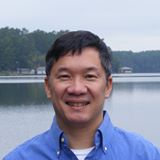 Allen earned his B.A. in Secondary English Teaching from the University of New Hampshire, an M.F.A. in Fiction Writing from the University of Iowa Writers Workshop, and his Ph.D. in Creative Writing and English Literature from the University of Houston. He's the author of the essay collection, My Chinese-America, and is writer James Alan McPherson's designated biographer. Allen is currently completing a novel, The Iron Road, that chronicles the lives of Chinese railroad workers building the Central Pacific line in 1866. He's taught from 2004-2018 at Georgia College where he served as coordinator for the Creative Writing program's undergraduate concentration and the M.F.A. program, as well as directing the college's visiting writers series. He's been the Editor of the literary journal Gulf Coast, Fiction Editor for the literary journal Arts & Letters, and is currently the Editor of the multicultural imprint 2040 Books. Allen serves as the Donald L. Jordan Endowed Professor of Creative Writing.
---
Poetry that Expresses the Heart
Make your poetry zing. Poetry has the unique ability to express what no other artform can do. Learn techniques to make it work for you.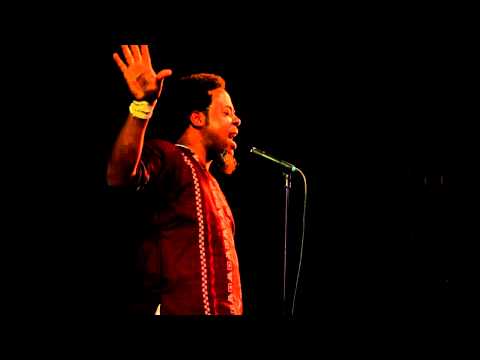 JONATHAN SAMUEL EDDIE is a spoken word artist, writer, comedian, actor, and playwright hailing from Columbus, GA. This teaching artist travels the country leading poetry workshops and performing his original work. With support from Alternate ROOTS, he most recently penned and staged the one man show, Journey Here, which candidly chronicled his life as a writer/performer, black man, teaching artist, and caregiver for his mother, then living with Alzheimer's. He published a chapbook of his work entitled "A Whole Notha Kinda Missing" that is available on Amazon. His comedic performances can be seen on YouTube.

His poetry has been featured on the digital platforms of Write About Now and All Def Poetry. He most recently was a featured performer on "The Golden Mic" hosted by Sunni Patterson on The Congo Television Network. He was a 2018 recipient of The Columbus & The Valley Magazine's "5 under 40" award, recognizing Five local leaders who have excelled in their fields.

He currently serves as the founder/director of the Fountain City Teen Poetry Slam, an organization that inspires youth to use their creativity as a positive outlet in their daily lives.
---


---
LUNCH MENU
The conference ticket price includes a lunch buffet with the following choices:
Cole slaw

Carrot, raisin, and pineapple salad

Buttermilk fried chicken

Salisbury steak with black pepper gravy

Creamy mashed potatoes

Southern green beans

Warm rolls with butter


Apple cobbler