About this Event
SCCAEPA-Next Generation Committee is going to host the Fourth Beach Cleanup Day. Please join us to make a difference for our environment and have fun in cleaning up the beach! You can also invite your family and friends to join us! This event is free and will be held at Upper Newport Bay Nature Preserve, please meet at the Peter and Mary Muth Interpretive Center to begin your Cleanup Day adventure (look for "SCCAEPA" logo or "Geosyntec" logo). Please register to participate by September 20th.
Co-host: NGC SCCAEPA and Geosyntec Consultants
Time Plan:
9:00 - 9:30 Check-in, Safety Talk and Introduction
9:30 - 12:00 Trash pick-up, Network and Group Photo
Parking: Paring is free, there are two parking lots. See the attached map.
What to Bring: Closed toed shoes, comfortable, active and weather appropriate clothing (feel free to wear your company gear!). Please wear sunscreen, sunglass and a hat. Be Prepared to be outside for 2-3 hours. We also encourage you to stay hydrated.
We can also provide a Community Service Certificate with hours if any members or friends have children that need these credits for school.
Gloves, bags and trash grabbers will be provided; if you have re-usable supplies, you are more than welcomed to bring them on your own.
Agreement/waiver should be signed and marine debris awareness/safety talk will be given to all participants.
Most of the trash you will find will be small pieces of plastic. These pieces are VITAL to remove during your clean-up.
After your clean-up is over, you are welcome to enjoy the nature preserve in the rest of the day!
Thank you for helping to keep the beach clean! See you at the Newport Bay.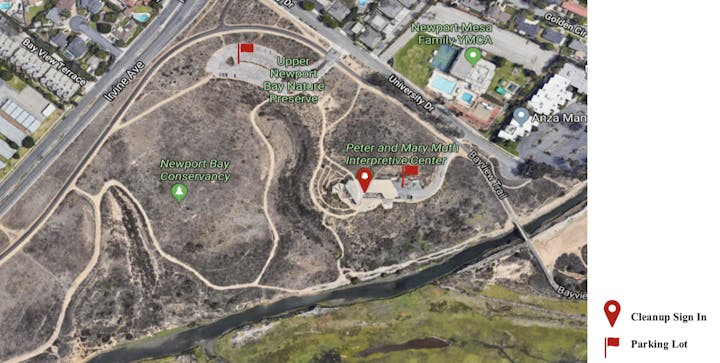 Geosyntec is a consulting and engineering firm that works with private and public sector clients to address new ventures and complex problems involving our environment, natural resources, and civil infrastructure.