2019 Clean Fuels Summit - LMTA & RPC Freight Members
LMTA & RPC Freight Members Receive 50% Discount General Admission Tickets!
About this event
Learn how to improve your fleet's bottom line at this first-class event hosted by the RPC's Clean Fuel Partnership and Louisiana Clean Fuels. Specialized freight sessions include:
• Dave Schaller of the North American Council for Freight Efficiency (NACFE) discussing NACFE's mission to improve freight efficiency, new electric truck reports, new electric and hybrid heavy-duty trucks entering the marketplace, and October's Run on Less demonstration featuring C&S Wholesale Grocers from Hammond, LA (check out their fleet profile video here!);
• Mike Aldred with Bergstrom Climate Control Systems sharing information on idle reduction technologies for heavy-duty trucking including the battery-powered NITE® (No-Idle Thermal Environment) no-idle system which helps truckers save fuel, keeps drivers comfortable, and helps protect the environment;
• New and strategic fleet funding opportunities presented by Joe Annotti with GNA Clean Transportation & Energy Consultants;
Learn more at: www.CleanFuelsSummit.com!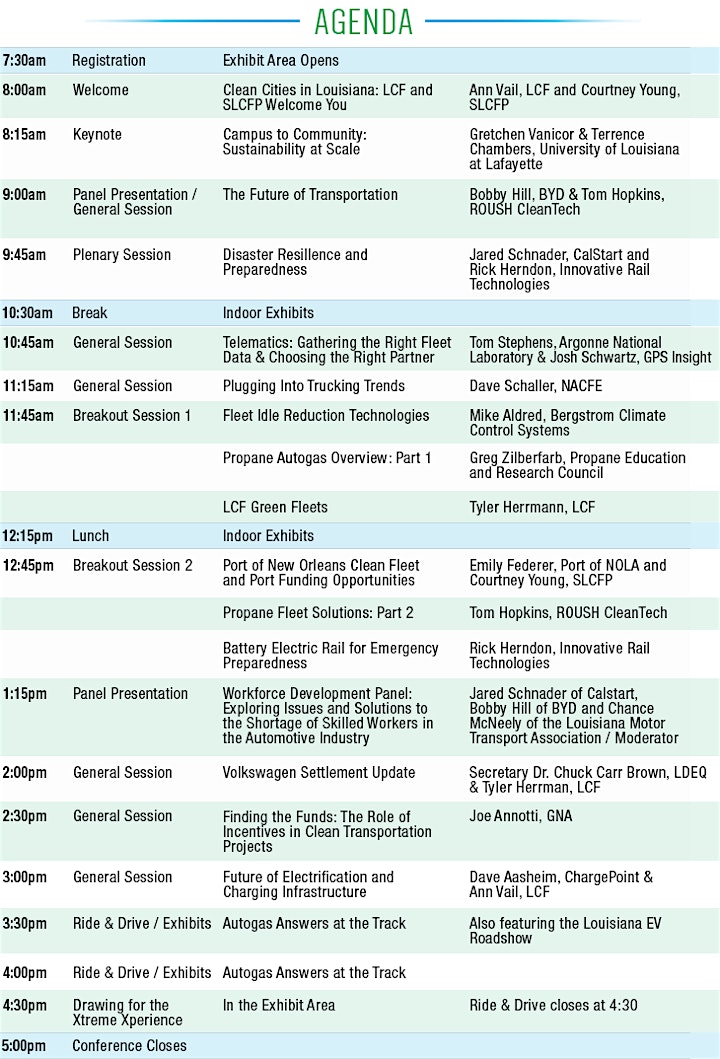 Organizer of 2019 Clean Fuels Summit - LMTA & RPC Freight Members