About this Event
The Center for Civic Innovation is a community of people who love Atlanta and are fighting for better policies, stronger civic engagement, and an Atlanta that is built for everyone. We started the Civic Impact Awards in 2015 to shed light on the leaders who are doin' the work and to remind people that amazing things are happening in our city every day.
We are thrilled to announce the finalists for Atlanta's fourth annual Civic Impact Awards!
Community Engagement Award
Common Good Atlanta
National Asian Pacific American Women's Forum (NPAWF) - ATL
Partnership for Southern Equity
Soulstice
Government Innovation Award
Atlanta Downtown Improvement District
Atlanta/Fulton Pre-Arrest Diversion
Atlanta Police Foundation / At-Promise Center
Office of Resilience, City of Atlanta
Investing in Impact Award
Atlanta Land Trust, Inc.
Grove Park Foundation
Southerners on New Ground (SONG)
Atlanta United Foundation
Startup Runway
The Giving Kitchen
#DoinTheWork Award
This award goes to an alumnus of our Fellowship and/or Residency program! Stay tuned for an update about our #DoinTheWork finalists.
A huge congratulations to these amazing finalists! Stay tuned for an announcement later this week about the finalists for our #DoinTheWork Award. Winners from each category will be announced at the Civic Impact Awards on Thursday, December 12th! Wear your creative black tie best, and meet with movers and shakers of Atlanta!
Please note: we are no longer accepting volunteers for this event.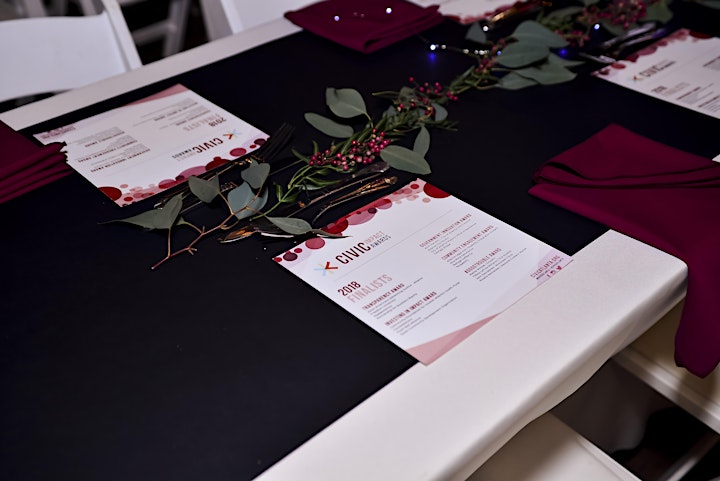 Interested in becoming a sponsor of the 2019 Civic Impact Awards? Check out our sponsorship options or get in touch with us at andrea@civicatlanta.org.