Description
Welcome to the 2019
Citizens' Climate Lobby Wisconsin State
Conference
Friday, April 5th, 2019, 7pm - 9pm
Saturday, April 6th 2019, 8:30am - 6:00pm
You are invited to the annual Citizens' Climate Lobby (CCL) Wisconsin State Conference!
CCL builds the political will for our elected representatives to take action on climate change. And with an effective, bipartisan climate bill introduced in Congress right now, that political will is more important than ever!
Our conference is an opportunity for newcomers and longtime CCL members to gather to learn, practice skills, inspire each other, and strategize in moving our country toward climate solutions.
For more information, contact Deborah Zdinak, zdinak.dl@gmail.com.
---
What you need to know about the 2019 Wisconsin State Conference:
Who:
Everyone is welcome, whether it's your first CCL experience or you're an seasoned volunteer.
When:
Mixer - Friday, April 5, 2019 7:00pm to 9:00pm
Conference - Saturday April 6, 2019 8:30am - 6:00pm
Where:
Mixer - Arboretum Cohousing - 1137 Erin St, Madison, WI 53715 (There is some street parking and a public parking ramp just two blocks away in the St. Mary's Hospital parking ramp at $1/half hour.)
Conference - Orchard Ridge United Church of Christ - 1501 Gilbert Road, Madison, WI 53711
The conference will be held at Orchard Ridge United Church of Christ where parking is plentiful. Options for those traveling from the hinterlands will include overnight stays at hotels, AirBNB's and some availability of rooms at local CCL chapter members' homes.
---
TICKETS
General Admission tickets will include choice for attendance and optional lunch.
Registration deadline - March 30, 2019
Donations - We'll be collecting donations at the door to help defray costs of those wishing to attend the national conference who could use some help.
ADDITIONAL INFORMATION
A mixer will be held the night before the conference for those arriving early from out-of-town. Coffee, tea, water and snacks will be available at breaks during the conference and an optional lunch will be available for purchase. Please choose a lunch option and we will adjust to your preference.
Please bring your own reusable insulated covered beverage mug for your servings of water, coffee or tea during the conference. This will be helpful to minimize the consumption of disposable cups, and to minimize the risk of spillage.
---
AGENDA
This year's Wisconsin State CCL Conference will center around learning about constituencies/demographics to whom we hope to appeal.
8:30
Registration / Meet & Greet
9:30
Welcome & Introduction
Dan Dieterich & Jill Mitchler
9:45
Panel Discussion: Growing Support for Climate Action
Heather Allen, Program Director, RENEW Wisconsin
Don Ferber, State Chair, John Muir Chapter, Sierra Club
Sarah Lloyd, Director of Special Projects, Wisconsin Farmers Union
Keith Reopelle, Director, Office of Energy and Climate Change, Dane Cty
Tom Sinclair/Jim Boulter, Moderators
10:45
Break and Snack
11:00 -11:40
Strategy Breakouts: Agriculture, Business, Environmental Advocacy, Local Government
11:45
Report Out
Noon –12:40
Lunch
12:45 –1:40
Effective Messaging on the Bill
Madeleine Para
1:45 – 2:25
House Strategy Breakout GOP
House Strategy Breakout DEM
2:30 – 2:45
House Strategy Report Out
2:45 – 3
Break & Snack
3 - 3:40
Senate Strategy Breakout GOP
Senate Strategy Breakout DEM
3:45 – 4
Senate Strategy Report Out
4 – 4:30
Green New Deal
4:35 – 5:15
Levers of Power Breakouts
Grassroots, Grasstops, Media, Lobbying
5:20 –5:35
Levers of Power Report Out
5:35 –5:45
Evaluation
5:45
Closing
Madeleine Para
GUEST SPEAKERS:
Don Ferber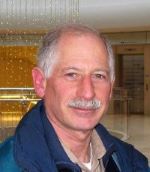 Heather Allen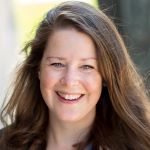 Keith Reopelle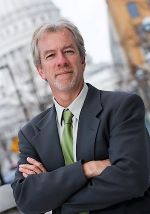 Sarah Lloyd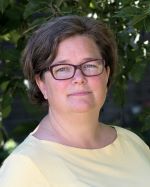 _______________________________________________________________________________________

OTHER INFORMATION
Minors (under 18) Registration: If you are under the age of 18, or are registering for someone under 18, a signed permission slip must be completed to attend the conference. Please email zdinak.dl@gmail.com for a permission slip. Minors must be accompanied by a parent/guardian or chaperone (who must also be registered for the conference).
Lodging Suggestions (if you're staying over and don't stay with a local CCL member)
There are many lodging options to choose from in Madison. The following are suggestions that span price ranges (there are some very nice more expensive options that don't appear here). All of the prices are estimates shown are for Friday night. Add 15% for sales and room tax to listed prices and for downtown hotels, parking as well (approx. $15).
Downtown Locations (near mixer?)
Hi Madison Hostel – Located 3 blocks off the Square
Madison Concourse Hotel – Located one block off of State Street and the Square
Best Western Premier Park Hotel – Located on the Square
Westside Locations (not far from venue)
Airbnb – There are several inexpensive locations close to the meeting site on the Westside.
AmericInn – Approximately 7 minutes from the meeting location (ORUCC), 20 min to downtown.
Radisson Hotel - Approximately 7 minutes from the meeting location (ORUCC), 20 min to downtown.
Eastside Location (not near anything)
Courtyard Madison East – Located near E. Washington Ave – Approximately 20 minutes (interstate and beltline) from meeting location, 15 minutes from downtown.
Questions? Please email Deborah Zdinak, zdinak.dl@gmail.com.
By registering for this event, you are giving Citizens' Climate Lobby and Citizens' Climate Education permission to send you email including information about CCL/CCE and how you can volunteer and support our work. You can unsubscribe at any time by emailing unsubscribe@citizensclimatelobby.org.