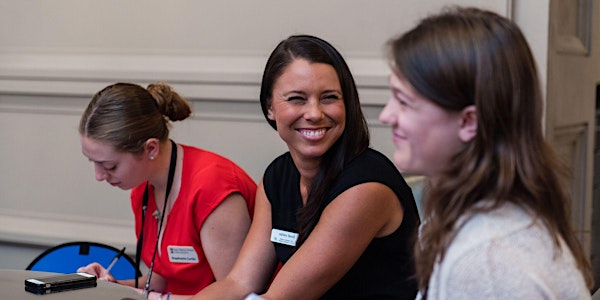 2019 Citizens' Climate Lobby Southern California Conference
When and where
Location
California State University, Los Angeles 5151 State University Drive Los Angeles, CA 90032
Refund Policy
Refunds up to 30 days before event
Description
You are cordially invited to the 2019 Citizens' Climate Lobby (CCL) Southern California Regional Conference!
Saturday February 23, 2019 and Sunday February 24th, 2019
~~ 2019: The Tipping Point for Climate Action ~~
The Energy Innovation & Carbon Dividend Act has been introduced in both the House and Senate! CCL's 100,000+ supporters were instrumental in the introduction of this first bipartisan carbon pricing bill in nearly a decade. This year, we'll use our consistently respectful, nonpartisan approach and our shared values to go even further toward solving the climate crisis.
Everyone is welcome, whether it's your first CCL experience or you're an experienced volunteer. Our Regional Conference is an opportunity for newcomers and seasoned CCL members to gather to learn, practice skills, inspire each other, and strategize. Join our conference and learn how to make 2019 the tipping point for climate action!
When:
Saturday, February 23 and Sunday February 24th
Where:
Cal State Los Angeles: 5151 State University Drive, Los Angeles, CA 90032
Tickets:
All tickets include three full vegan meals: lunch and dinner on Saturday, lunch on Sunday
Regular price: $110
At the door: $125
Student (high school and undergraduate college students): $25
View the online schedule by downloading the Grenadine Event Guide app and entering the code: 2019SoCalRC
For more information, contact Kathy Orlinsky (Kathy.orlinsky@citizensclimatelobby.org).
---
Speakers:
Mike Farrell, Actor/Director and Activist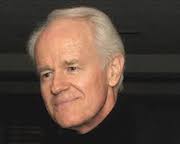 Wen Lee, Engagement Director of republicEn.org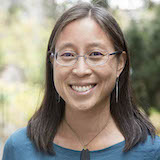 Madeleine Para, Citizens' Climate Lobby Vice President of Programs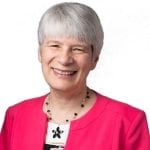 Fran Pavley, Former California State Senator, author of groundbreaking 2006 climate bill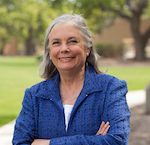 Dr. Danny Richter, Citizens' Climate Lobby Vice President of Legislation and Research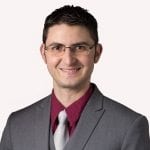 George Shea, Playwright and environmental activist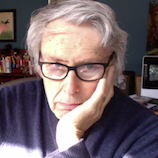 Shane Skelton, Former Policy Advisor to Speaker Paul Ryan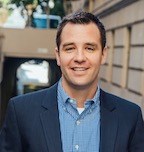 Youth Activists from Sunrise Movement, USC and People not Pozos

and many more!
For more information, contact Kathy Orlinsky (kathy.orlinsky@citizensclimatelobby.org)
---
AGENDA
SATURDAY, FEBRUARY 23, 2019
8:00am - 9:00am: Registration and Poster set up
9:00am - 9:20am: Welcome
9:20am - 9: 50am: The path ahead, led by CCL Vice President of Programs, Madeleine Para
10:00am - 11:00am: Youth Activist Panel
Nalleli Cobo - People Not Pozos
Michaela Murphy - President, USC Society of Women in the Law,
Natalie Rotstein - Sunrise Movement, Los Angeles
Alec Vandenberg - President, USC Trojan Advocates for Political Progress
moderated by CCL Membership Coordinator, Sara Wanous
11:10am to 11:50am: Former State Senator, Fran Pavley
11:50am - 12:20pm: Poster Contest Award Ceremony
Lunch (included)
1:30pm - 3:30pm: Choice of training session:
Climate Advocacy Training (for people who are new to CCL), led by Carl Yaeckel and Katharine Keith
Leadership Training (Everyone who has had our Climate Advocate Training is welcome), led by Madeleine Para
How to use Motivational Interviewing to stop arguing and find solutions - (Everyone who has had our Climate Advocate Training is welcome), led by

Director of Motivational Interviewing for Change,

Dr. Liz Barnett

3:50pm to 4:40pm: Deep dive into the Energy Innovation and Carbon Dividend Act, led by Dr. Danny Richter
4:45pm to 5:25pm: Switching Frames: Lessons from working with conservatives on climate, by Wen Lee
5:30pm - 6:00pm: Tackling climate change in divided government, by Shane Skelton
Dinner (included)
7:00pm to 9:00pm: Screening of Dr. Keeling's Curve and panel discussion with actor Mike Farrell and writer George Shea - NOTE: there is no cost to attend this screening only. Seating is first come - first served and doors open at 6:45pm for screening only.
SUNDAY, FEBRUARY 24, 2019
8:30am - 9:00am: Registration
9:00am to 9:35am First set of breakouts
Engaging the educational community to address climate change, led by Jordan Sollitto
The science of past and future climate change, led by Dr. Sandra Kirtland Turner, Assistant Professor of Earth Sciences, University of California, Riverside


A Systems Approach to investing your Values: Climate as a Case study, led by Dr. DeAnna Richards, formerly Program Director of the National Academy of Engineers's Program on Technology and Environment.

Community Choice Energy: Local Lobbying for Renewable Energy, led by Dr. Kathleen Treseder, Professor and Chair, Dept of Ecology and Evolutionary Biology, University of California, Irvine
Writing a good letter to the editor, led by Mary Clumeck.
9:45am to 10:20am Second set of breakouts
Climate Change and Health in the United States: it's now and it's us!, led by board certified Obstetrician/Gynecologist and Climate Reality Leader Dr. Bruce Bekkar
Broadening the appeal of your Presenter's Talk: Suggestions that will draw in a wider range of audience members, moderated by Dick Elsley, Panel discussion by Bruce Tierney, Eve Simmons and Craig Preston
Municipal Resolutions: The Path to Building Consensus, led by Betsy Cline
Crash Course Campus Organizing: Maneuvering the University Environment, led by Sebastian Walter Young
Tabling best practices, led by Mark Tabbert and Rosemary Pugh
10:20am to 10:50am Break
10:50am - 11:10am: State of the State report, led by California Coordinator, Dr. Tasha Reddy
11:15am - 12:30pm: Getting A Bill Through Congress: The Next Steps, led by CCL Vice President of Programs, Madeleine Para
Lunch (included)
---
Additional Information:
Scholarships:
We offer a limited number of discounted tickets for low income individuals. Contact Kathy Orlinsky (kathy.orlinsky@citizensclimatelobby.org) for more information.
Book Tables:
Don't forget to visit our book tables!
---
Legal Stuff:
Minors (under 18) Registration: If you are under the age of 18, or are registering for someone under 18, a signed permission slip must be completed to attend the conference. Please email kathy.orlinsky@citizensclimatelobby.org for a permission slip. Minors must be accompanied by a parent/guardian or chaperone (who must also be registered for the conference).
Questions? Please email Kathy Orlinsky (kathy.orlinsky@citizensclimatelobby.org)
By registering for this event, you are giving Citizens' Climate Lobby and Citizens' Climate Education permission to send you email including information about CCL/CCE and how you can volunteer and support our work. You can unsubscribe at any time by emailing unsubscribe@citizensclimatelobby.org.