Description
Part I: H-1B Workshop
第一部分:

H-1b 2019

研讨会

Description: 背景及简介

It's time to prepare for the annual H-1B again. Since last April, President Trump signed an executive order of "Buy America, Hire American". In a second initiative in August, Trump immigration officials announced they would expand the suspension of premium processing for H-1B petitions. Then on November 19th, 2018 the U.S. Department of Labor began requiring that employers of H-1B applicants use a new Labor Condition Application form (LCA), ETA 9035. On December 3rd, Homeland Security Department posted the latest " Lottery H1b Reform Plan", the key points include:

1. "Online Electronic Registration" link has been added to the H-1B application;

2. Updates on the application process of the lottery H-1B

3. SCIS will reverse the order by which USCIS selects H-1B petitions under the H-1B cap and the advanced degree exemption.

Hebei Silicon Valley Innovation Park and American- Asian Economic and Culture Association are hosting the "2019 H-1B Workshop" and it's our honor to invite Ms. Jessica Y, Meng to provide us an in-depth look into the changes and updates on H1b lottery system in the coming year and how it would effect on both employers and employees, as well as help us prepare for it. Good luck to you all!

又到了一年一度的H1b抽签季,自2018年四月,特朗普总统签署了"买美国货,雇美国人"的行政命令。在8月的第二项计划中,特朗普移民官员宣布他们将扩大对H1-B申请的优质处理的暂停。然后在2018年11月19日,美国劳工部开始要求H-1B申请人的雇主使用新的劳动条件申请表(LCA),即ETA 9035。12月3日,国土安全部守时的在联防公告网上发布了最新"抽签类H1b改革方案":其中重点包括:

一是 为H-1B申请增加了"网上电子注册"这一环节;

二是 调整了抽签类H-1B的申请流程;

三是 调整了本科学历与美国取得的研究生以及以上学历的抽签顺序。

为此,河北硅谷创新中心以及美亚经济文化协会共同举办了最新2019H-1b相关内容研讨会。 我们荣幸请来孟雨茜律師 - Jessica Y. Meng为大家深入解答关于H-1b的一系列改革,这些改革对雇主和员工们各会带来如何的影响。帮助有需要的同学朋友们一同为2019年H-1b的抽签提前最好充足的准备。祝大家好运!




议程 Agenda :

讨论的主要话题Topic covers:

1. What's the current status for U.S H-1B visa program?

美国H1B签证计划目前的状况如何?

2. Effects on employers and employees

对雇主和员工的影响

3. Eligibility requirements for 2019 H-1B application

2019 H1b申请的资格要求

4. What is the H-1B Visa 2019 season start date ?

H1B签证2019年赛季的开始日期?

5. What is H-1B visa 2019 Quota for Regular and Masters filings ?

H1B签证2019定期和硕士档案的配额?

6. Will there be Lottery for H-1B 2019 season ? Lottery Predictions ? Filing Numbers ?

H1B会有抽签吗? 抽签预测? 申请号码?

7. When is H-1B Visa 2019 Lottery Date ?

2019年抽签日期是什么时候?

8. What is H-1B 2019 Filing Fee ?

H1B 2019申请费为多少?
Time 时间:15: 00 – 15:15 Q &A session 问答环节
Speaker演讲人: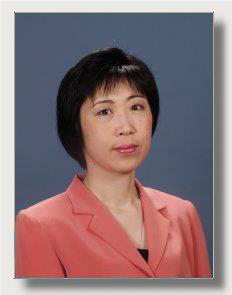 Attorney Jessica Yuqian Meng obtained her Bachelor of Laws and Master of Laws degree from Beijing University in China and a Master of Laws degree from J. Reuben Clark Law School, Brigham Young University in the United States. She is a member of the American Immigration Lawyers Association. She worked for several U.S. immigration law firms.
After she established the Law office of Jessica Y. Meng, with her extensive knowledge, successful experience, and deep and thorough understanding of the changing immigration law, she provides professional, high-quality, and prompt immigration legal services for the individual and corporate clients in Silicon Valley and across the country, and achieves high success rate. She evaluates each client's situation carefully and designs the personalized solution for the clients to achieve their American dream of immigration. She has won a high reputation among the clients. Especially, Jessica Meng has a unique and successful investment visa program which helped a lot of clients to get permanent residency status quickly and less restrictively.
孟雨茜律師 - Jessica Y. Meng
孟雨茜律师先后毕业于北京大学和美国杨百瀚大学法学院。誉得两个大学的法律硕士学位。她是美国移民律师协会会员。她曾在几家美国移民律师事务所工作,在创立孟雨茜律师事务所 之后,她以她丰富且成功的经验,并对变化多端的移民法的透彻的理解,为客户提供专业的法律服务,达到极高的成功率。对每一个客户均认真评估为客户设计有个性 化的方案来达到移民美国的梦想,在客户中享有极高的声誉。孟律师不但有多年的移民法律专业的经验,而且对投资移民有一套成功的方案。
主要服务范围 Main services
投资移民EB-5(通过投资移民)Immigration through Investment

职业移民EB-1,EB-2,EB-3(特殊能力外国人签证,杰出研究员,国家利益豁免和其他以就业为基础的移民申请)Visa for Aliens of Extraordinary Ability, Outstanding Researcher, National Interest Waiver and other employment-based immigrant petitions

亲属移民(基于家庭的移民)Family-Based Immigration

护士移民(护士签证)Nurse Visa

调整身份(调整身份)Adjustment of Status

劳工卡(PERM)(劳工证)Labor Certification

B,E,F,H,J,K,L,TN,O,P,R,S,U非移民签证申请(非移民签证)Non-immigration Visa

Mandamus的书面(为背景调查旷日持久起诉政府机关)Writ of Mandamus

领事处理(领事处理)Consular Processing

入籍(归化)Naturalization

儿童保护法和国际收养(儿童身份保护法和国际收养)Child Status Protection Act and international adoption
Part II: 2018 Tax Return Workshop
第二部分: 2018报税研讨会
Description: 背景及简介
Everyone who needs to pay taxes must come join us ! George Pan will take us along to look at the 2019 tax filing regulations recently announced by the IRS. It has adjusted the tax rate for each income interval according to the inflation rate. Come to find out if you're affected by it.
各位需要缴税的朋友们看过来,George Pan和大家一起看美国国税局(ISR)公布的2019年报税规定, 并根据通货膨胀率调整了各个收入区间的税率,快来看看自己有没有受影响吧。
Speaker演讲人:
George S. Pan, EA
George Pan is the president of Padgett Business Services in San Jose Since 1994, a company providing financial reporting and tax consulting services to small business & individual clients
1994年起担任圣何塞Padgett商业服务公司总裁,该公司为小型企业和个人客户提供财务报告和税务咨询服务
He is an Enrolled Agent (Federally Authorized Tax Practitioner) and the holder of an MBA in Accounting
注册代理人(联邦授权税务执业者)和会计师事务所MBA的持有人
Before 1981, he worked as a Cost Accounting Manager for Taiwan Cement Corporation in Taiwan.
1981年之前,他曾在台湾水泥公司担任成本会计经理。
In the U.S., he served as comptroller or finance manager for a number of IT and Non-IT business in the Bay Area
在美国,他曾担任湾区众多IT和非IT业务的审计员或财务经理。
He was the adjunct professor of Northwestern Polytechnic University
他是西北工业大学的兼职教授
He was 2006-2007 President of Mission Society of Enrolled Agent
他是2006 - 2007年招生代理人协会会长
He was 2009- 2012 President of Western America Peaceful
他是2009- 2012年西美和平主席
Come join us! Drinks and snacks are provided!
欢迎大家的参加!有精美饮料及小食提供!