Description
It's our 20th anniversary! Since its founding in 1999, Advancement Project California has championed bold policy initiatives to bring us closer to a Golden State where racial justice can be a reality. While there is still much to be done, we are proud of the progress we've made over the past two decades – progress made possible by YOU, the advocates and movement-builders who fuel our work.
Join us to celebrate 20 years fighting for equity at our annual Champions for Equity Awards. Our theme this year, "Imagine Equity", demands that we visualize and dare to pursue the Beloved California we want for our children, our families, and our communities. Our honorees represent the best of those who have imagined equity over the past 20-plus years and those who are charting a path toward equity for the next 20 years.
The festivities will take place at a spectacular new venue and include a hosted bar with specialty cocktails, a wholesome family-style dinner, eclectic music by DJ Amara, a moving performance by Contra-Tiempo, and other engaging experiences – all enjoyed alongside the dynamic mix of passionate policymakers, thought leaders, and community-based activists you've come to know at our events.
Thank you for the energy and passion you bring to California's racial justice movement. We look forward to celebrating with you!
---
Our Honorees:
Champions for Equity Award: Paula & Barry Litt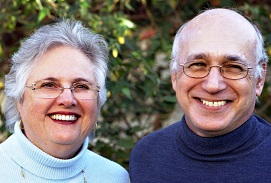 In recognition of their passionate, influential decades-long commitment to racial and economic justice in Los Angeles and beyond.
Transformative Partner Award: Rev. Ben McBride and Joseph Tomás McKellar (PICO California)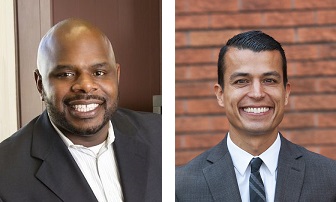 In recognition of their leadership in and fierce commitment to multi-racial, interfaith solutions that transform public systems in California.
Stay tuned for more honoree announcements and exciting details to come.
---
Event Schedule:
4:30pm: Check-in & Cocktail Hour
5:30pm: Dinner & Program
7:30pm: Coffee & Mingling
---
Complimentary supervised child care is available for children ages 3 and up.