Description
Explore the Power of Together on October 17! Join us on Butler University campus for this year's Day of Innovation conference. Expect energizing, interactive sessions on inclusion, diversity, collaboration and team building—and how these relate to innovation. Whether you're new to the innovation team or you've been leading growth projects for years, there is something for everyone this year. Day of Innovation is Indiana's premier full-day innovation event that brings together leaders and practitioners from all sectors and backgrounds.



What's in it for you?
Meet innovators from Indiana and beyond
Get inspired with new ideas and connections from across sectors
Learn immediately applicable methods and tools to innovate within your own organization
Spend the day in Butler University's stunning new Andre B. Lacy School of Business


New this year!
A panel discussion on diversity and inclusion will give you practical advice for building a more inclusive organization.
Explore our micro-lessons fair at your own pace to get exposed to quick (and fun!) ideas and tools for innovation.


KEYNOTE SPEAKER
---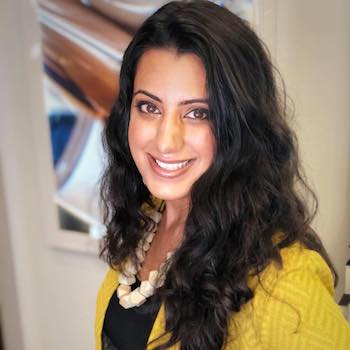 Saleema Vellani
Social Innovator, Author, Co-Founder & COO of Innovazing, Professor of Entrepreneurship at The Johns Hopkins University
An award-winning researcher and Professor of Entrepreneurship at Johns Hopkins University, Saleema Vellani helps leaders, entrepreneurs, and changemakers maximize their impact through developing 21st century skills such as empathy, grit, and resilience. In her keynote, Inclusion as a Catalyst for Innovation, she will explore:
How inclusive innovation starts with "I"—with us as individuals—and developing diversity self-awareness
How to learn from those we have the least in common with
How to embrace divergent thinking and failure


PANEL ON DIVERSITY & INCLUSION

---
Join us as local leaders from Girls Inc. of Greater Indianapolis, Indiana Disability Rights, Elanco, and INvets discuss how building inclusive organizations leads to innovation. Former Centric board member and Global Head of Research & Innovation at Argenta, Dr. Ed McGruder, DVM, PhD, will moderate the talk.

EXAMPLE BREAKOUT SESSIONS-LEARNING LABS

---
- Implicit Bias Overview (delivered by Peace Learning Center)
- An Accessibility Frame of Mind: Including Everyone (Salesforce)
- Why Everyone Needs to Develop an Entrepreneurial Engineering Ethos (Purdue)
- How to Develop a Culture of Innovation with Design Thinking (DISHER)
- Visual Thinking Strategies for Change (Stone Soup Creative)
- Perception Mapping: Leveraging Diverse Thinking to Identify Innovation Targets in Complex Systems (Toyota)
- Intrapreneurship: The Innovation Engine in Organizations (University of Indianapolis)
- Building Empathy with Resistors (DORIS Research)
- Creating a Culture of Care (LUNA Language Services)



TENTATIVE AGENDA
---
Reilly Room, Atherton Union Building
9 a.m. Registration & Coffee
9:30 a.m. Welcome
9:40 a.m. Keynote Speaker, Saleema Vellani
Lacy School of Business
10:30–11:15 a.m. Learning Lab 1
Reilly Room, Atherton Union Building
11:30 a.m. Lunch + Micro-lesson Fair
1:15 p.m. Diversity & Inclusion Panel
1:45 p.m. Indiana Innovation Awards
Lacy School of Business
2:30 p.m. Learning Lab 2
3:15 p.m. Break
3:30 p.m. Learning Lab 3
Lacy School of Business - 4th Floor Terrace (454)
4:30 p.m. Happy Hour + Networking

Stay tuned for micro-lesson announcements!


Day of Innovation Sponsors and Supporters