The CDCB invites you to join us again for our annual industry meeting at the World Dairy Expo on Tuesday, October 1st.
About this Event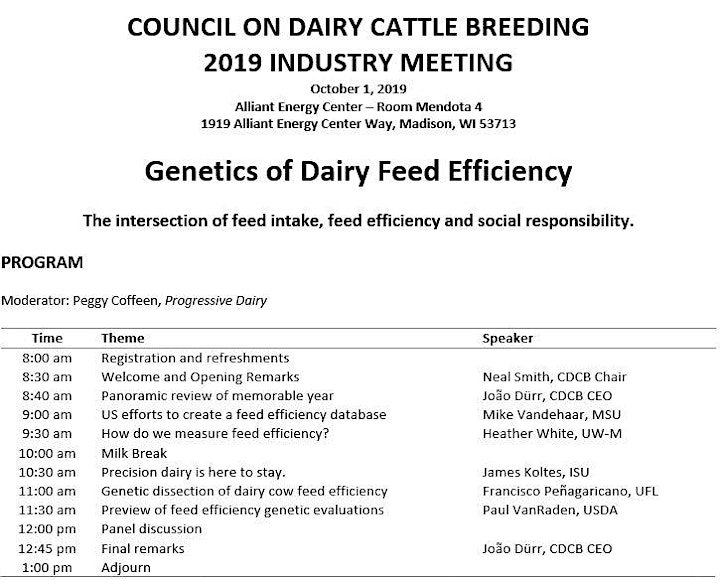 Registration deadline: Thursday, September 26th.
Doors will open at 8:00 a.m. for coffee, pastries and fellowship, and the program will start promptly at 8:30 a.m. The meeting will adjourn at 1:00 p.m.
We kindly ask that guests pre-register via Eventbrite to ensure enough seats and refreshments. We will also welcome walk-ins on October 1.
Note: This Eventbrite ticket does not give you special access to enter the World Dairy Expo grounds. Although this is a free event, you will still need to purchase a WDE entry ticket.