Description
Membership Luncheon held Friday, March 8th at Conference Center at Barefoot Resort (behind House of Blues on the other side of bridge)
Guest Speaker: Cheryl Kilday, President and CEO of North Myrtle Beach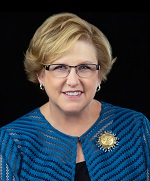 50/50 Raffle proceeds go to Habitat for Humanity
Bring checks or cash made out to Habitat for Humanity for your donation to a great event. Tickets $50 per person. Theme "Costumes for a Cause". Best Dress Contest. Cash Bar. Food Fun and Music.
PARAGON CLASSES OFFERED ON PREMISE AT EVENT: Signing up for the luncheon does not secure your spot in the classes. Please use the link below to register separately.

Paragon Collaboration Center Training 10:00 A.M. - 11:30 A.M.
Introduce your client's to Collaboration Center, allowing client's to interact with the listings from the Saved Search setup by the agent. This password protected, webpage displays listings with options to categorize the listing as a Favorite, Possible or Rejected. Clients will also be able to send and receive comments directly from you for each individual listing. Register here: https://mdweb.mmsi2.com/coastalss/
InfoSparks: The Tool You Need to Know to Grow Your Real Estate Business 1:15 P.M. - 2:15 P.M.
InfoSparks is here to help you deliver outstanding top-level information to your clients and prospects. This will allow you to deliver current valuable information to your Buyers and Sellers. Investigate important market metrics by county, city, postal code, neighborhood and other geographies. Register here: https://mdweb.mmsi2.com/coastalss/
NO SHOW FEE FOR THOSE WHO HAVE NOT CANCELLED PRIOR TO THE EVENT