2019 Capital Minority Enterprise Development Week Luncheon
About this Event
We are excited to announce our 2019 Capital Minority Enterprise Development Week Luncheon. As our great state joins in this celebration, this year's theme is "10 Years Strong: Certifying Businesses for North Carolina" to recognize the many contributions of minority owned businesses and the advocates that support small businesses. We are extremely proud of the success of diverse businesses in North Carolina.
THANK YOU TO OUR SPONSORS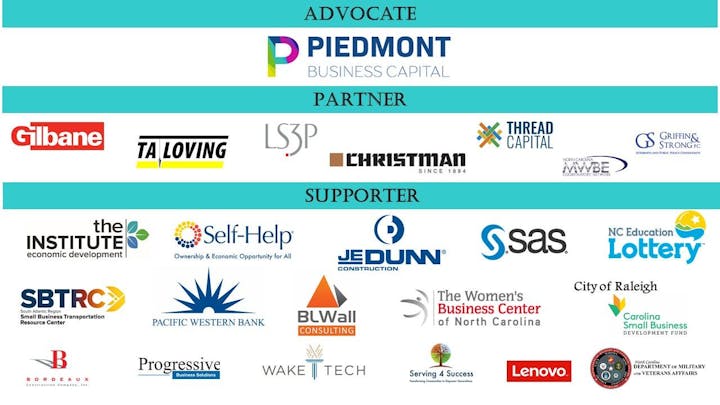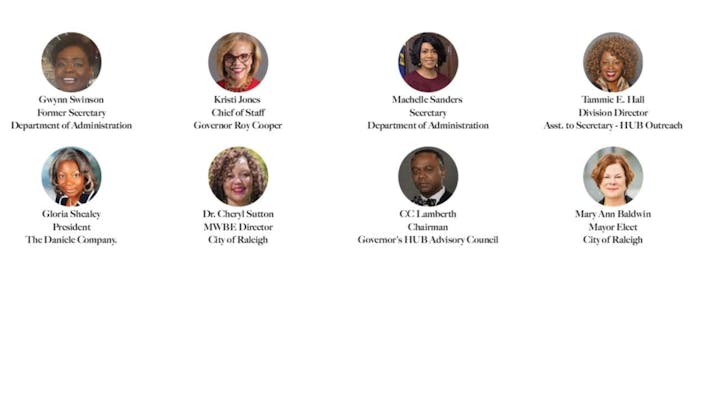 Sponsorship Opportunities:
Your sponsorship provides an opportunity to connect with minority owned businesses from all regions of North Carolina.
The levels include:
Title: $2,500 - (Reserved Seating (10) at Awards Luncheon, Special Recognition at Lunch, Luncheon Remarks, Company's Logo on marketing materials and website)
Advocate: $1,000 - (Reserved Seating (6) at Awards Luncheon, Special Recognition at Lunch, Company's Logo on marketing materials and website)
Partner: $500 - (Seating (4) at Awards Luncheon, Company's Logo on marketing materials and website)
Supporter: $250 - (Seating (2) at Awards Luncheon, Company's Logo on marketing materials and website)
For more information contact:
Melissa Terrell, HUB Community Engagement Specialist
Melissa.terrell@doa.nc.gov
919-8078339