Description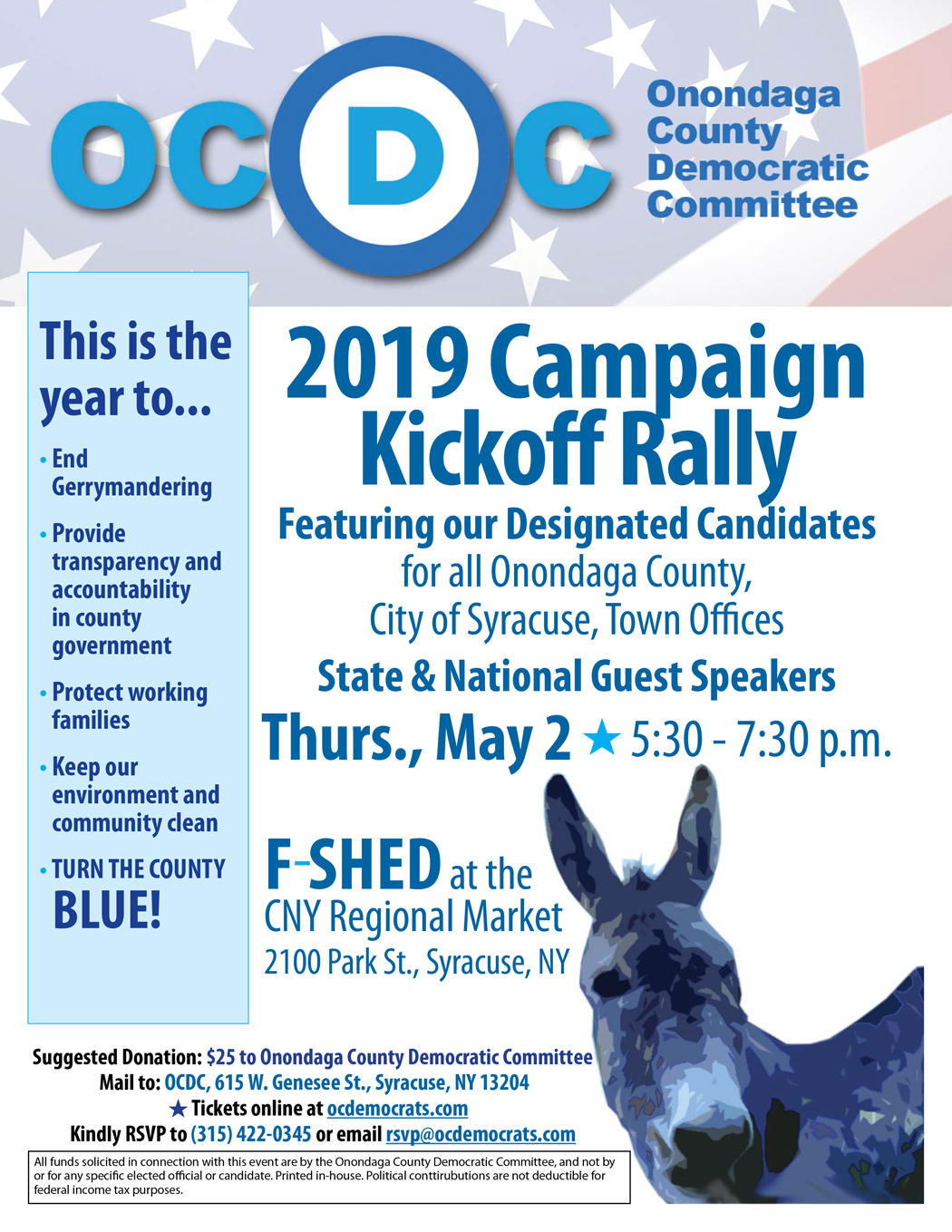 Purchase tickets here or make checks payable to: Onondaga County Democratic Committee, 615 W. Genesee St., Suite 103, Syracuse, NY 13204. Call (315) 422-0345, email executivedirector@ocdemocrats.com, or visit our website at www.ocdemocrats.com for more information.
Blue Star Supporters who make a financial commitment of at least $10 a month to OCDC receive complimentary admission to this event. For more information on our Blue Star program, visit www.secure.actblue.com/donate/bluestar
All funds solicited in connection with this event are by the Onondaga County Democratic Committee, and not for any specific elected official or candidate. Political contributions are not tax deductible for federal income tax purposes.