2019 California Water Data Science Symposium: Open Water California
Event Information
Location
CalEPA Headquarters Building- Byron Sher Auditorium
1001 I Street
Sacramento, CA 95814
Description
The Surface Water Ambient Monitoring Program (SWAMP), the California Water Quality Monitoring Council, and the San Francisco Estuary Institute (SFEI) are hosting the Fourth Annual California Water Data Science Symposium on July 1-2, 2019 in Sacramento, CA. This annual event aims to enhance how water quality monitoring generates meaningful data that informs water quality management decisions. This year's Symposium will revolve around the theme of Open Water California- Innovating Through Integrating and Expanding the Water Data Community. Water data is being collected by a more diverse group of citizens and organizations than ever. Presentations and posters are expected to inform water resource issues for the following subject areas:
Ecological Flows

Citizen Monitoring

Innovation

Climate Pressure
In addition to these broad themes, abstracts addressing the following specific topics will be prioritized for inclusion in the Symposium program:
Statewide monitoring programs

Remote sensing

Innovative monitoring tools

eDNA


Open data

Data visualization and communication
Visit the Symposium webpage for the agenda, abstracts, and speaker bios as they become available.
Who should attend?
Managers faced with policy decisions

Staff and volunteers at citizen science organizations

Scientists working on water quality

Aspiring academics and budding subject matter experts

Water nerds
---
Extracurricular Activities: if you are interested in attending either of two unofficial evening events, please take this Doodle Poll.
Use the "In-Person Attendee" ticket if you would like to attend the symposium at Cal-EPA in Sacramento.
Use the "Remote Attendee" ticket if you would like to attend on-line. Additional details will be sent out once we are closer to the Symposium date.

For more information, please contact Nick Martorano: SB1070Coordinator@waterboards.ca.gov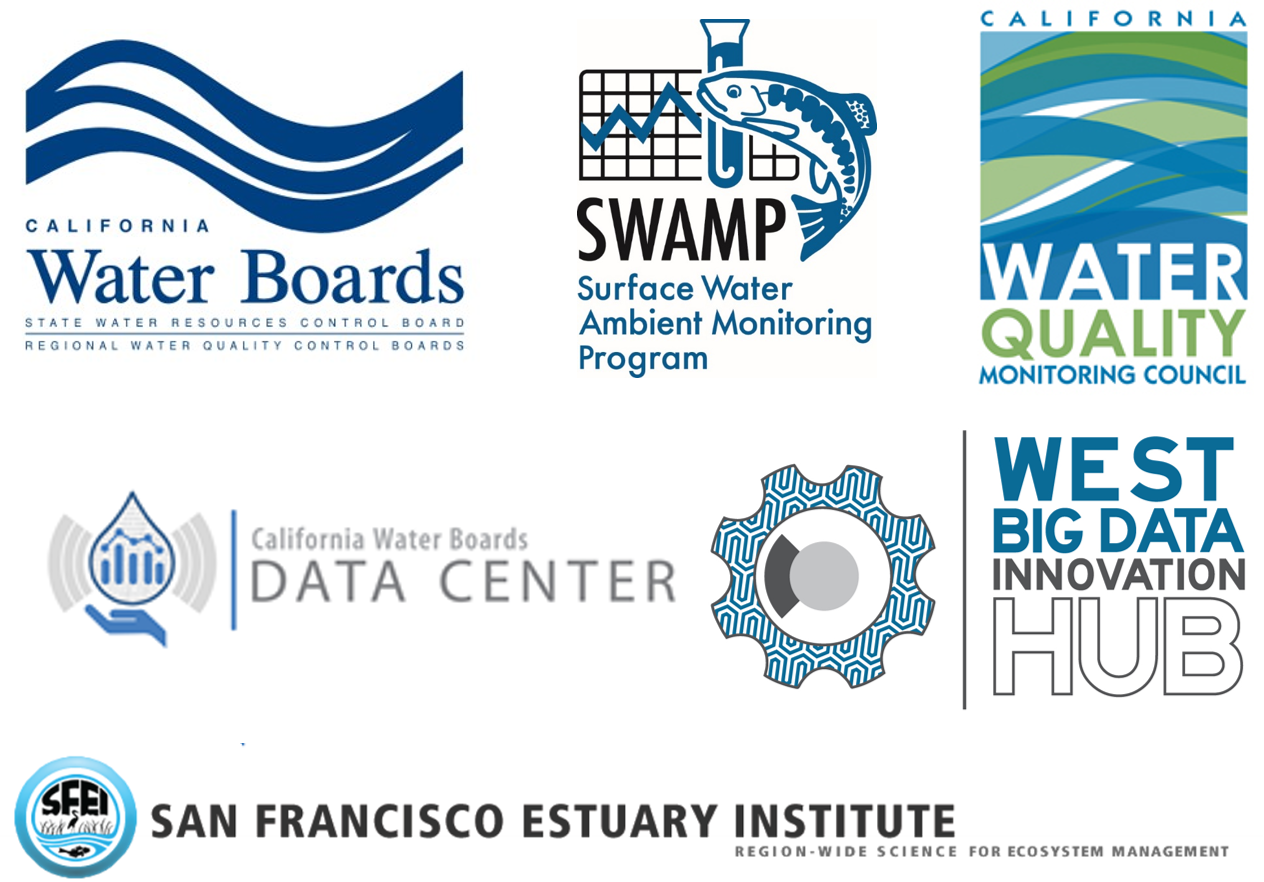 #cawaterdatadive
#caswamp
#waterdata
#cawater
@cawaterdatadive
@swamp_water_ca
@sfei_asc
Date and Time
Location
CalEPA Headquarters Building- Byron Sher Auditorium
1001 I Street
Sacramento, CA 95814